MINNEAPOLIS — Dispatches from Super Bowl LII as Sunday night's Patriots-Eagles game starts to come into view...
LaDainian Tomlinson played in 10 postseason games in his 11-year Hall of Fame NFL career, and three of them came against New England, in rather memorable fashion.
His 2006 top-seeded Chargers were knocked off by the underdog Patriots in painful fashion in the AFC Divisional round, the season he was voted the league's MVP. San Diego lost again to undefeated New England in the 2007 AFC title game, this time on the road. Finally, as a New York Jet in 2010, Tomlinson's team got the better of his nemesis, upsetting the No. 1 seeded Patriots in Gillette Stadium in an AFC Divisional game.
So when Tomlinson talks about what it will take for the Philadelphia Eagles to topple the Goliath of the NFL on Sunday night in Super Bowl LII, it comes from a place of experience and even some wariness.
"Defensively I think the Eagles have the defensive line to give the Patriots problems, they really do,'' Tomlinson said Wednesday night, at an NFL Network media availability in the Minneapolis Convention Center. "But they have to have people all around (Tom) Brady all night. The Eagles have to try and play like Jacksonville did in the first half (of the AFC title game).
"The Jaguars played a perfect first half, and when you looked at Brady in that first half, he was over on the bench and he was frustrated. He was like, 'They're still on the field?' They were controlling the time of possession and keeping Brady off the field. It looked a lot like the Tom Coughlin blueprint from the Giants-Patriots Super Bowls.''
But the Eagles can not afford to duplicate Jacksonville's approach in the second half, when they grew more conservative and cautious with the game plan, trying to protect a 10-point fourth-quarter lead. Instead they played right into New England's hands with that mindset.
"They took their foot off the gas, which to me is mind-boggling,'' Tomlinson said. "To me that's where inexperience came in. Jacksonville didn't have the experience to know how to finish the game. They felt like, 'We've got this.' And that's the reason why I think at the end of the day the Patriots will probably win this game.
"Because they know how to hit another gear with about eight minutes left in the game. When they turn it up and go to a different level, somehow the other team can't match it. You would think they could, but some how they catch you off guard at times. They speed up the pace, the tempo changes, and you're going, 'What the heck's going on? We were stopping these guys most of the game.' But all of a sudden, something happens.''
The Eagles defense better have a good tackling game, Tomlinson said. Otherwise Brady will pick them apart underneath in the passing game, finding his running backs again and again to move the chains.
"The Eagles' linebackers are fast enough to stay with the Patriots running backs in pass coverage, but they have to tackle them and not allow extra yards,'' he said. "As soon as they catch the ball, tackle them, get them down on the ground. Their linebackers are athletic enough to do it, but will they do it? That's the question.''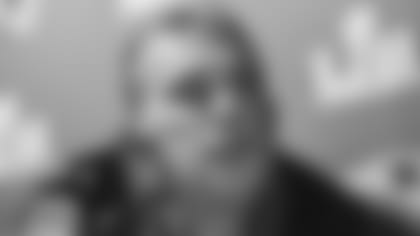 The best Jim Schwartz on Bill Belichick story I've heard all week involved Belichick's versatility of knowledge beyond football. The Eagles defensive coordinator got his NFL start serving in a scouting capacity under Belichick in Cleveland in 1993-95, and Schwartz said it never ceased to amaze him how multi-dimensional Belichick was.
"He's a guy who knows something about every sport you can imagine,'' Schwartz said. "I recall one time I was on a team flight, and had a computer program that was chess game. I was sitting there burning time on one of the flights and all of a sudden he was over my shoulder telling me that my queen was (in trouble). And it doesn't surprise you that he knows something about chess, he knows something about all those things.''
While Belichick's love of lacrosse is well-known, Schwartz said he remembers soccer being within Belichick's coaching purview as well.
"I can't remember which (Belichick) son it was, Steve or Brian, but when we were in Cleveland one of them was real young, probably like three or four years old,'' Schwartz said. "It was Saturday afternoon in the offseason, and he said he was leaving to go coach his son's soccer team. And I looked at him and said, 'Bill, what do you know about soccer?' And he looks back and goes, 'A lot more than a 4-year old.'
"But I bet you he knew a lot more than that and he had done his homework. It's about not being one-dimensional. I think that's one misconception about him from my point of view. He's done a lot of different things.''
Eagles offensive coordinator Frank Reich will be forever remembered for being the quarterback who executed two of the biggest comebacks in football history. In college at Maryland, his Terps rallied from 31-0 halftime deficit to win 42-40 at the University of Miami in 1984, and he was the Bills quarterback who orchestrated that epic comeback from a 32-point hole against Houston in the 1992 playoffs. The Bills trailed 35-3 and won 41-38 in overtime.
And now Reich is coaching his Eagles Sunday against the master of the NFL comeback in Tom Brady, whose finest work was on display in last year's Super Bowl, when he led the Patriots back from a 28-3 third-quarter deficit to win 34-28 in overtime. Not to mention New England winning the AFC title game against Jacksonville despite trailing 14-3 and 20-10, the latter in the fourth quarter.
"Obviously a player like him (Brady) has been legendary in about every other way,'' Reich said. "But I think it does show another side to you when you have the resiliency to you and you're not simply a front-runner. This is not a front-running organization (the Patriots). They've proven that time and time again, and I think it starts with Brady's leadership.''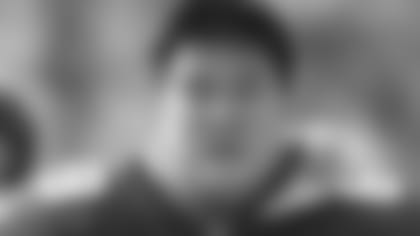 Everybody by now knows Eagles running back LeGarrette Blount and defensive lineman Chris Long were members of the Patriots' Super Bowl-winning team last season. Blount actually won two rings in New England.
But they are not the only two members of the Philadelphia organization with ties to the Patriots. Eagles assistant offensive line/tight ends/run game coach Eugene Chung was New England's first-round draft pick in 1992 (13th overall) as an offensive tackle. He played his first three NFL seasons with the Patriots, the last of which was the first year Robert Kraft owned the team.
It's such a completely different organization now,'' Chung said at Monday's Super Bowl opening night event in St. Paul. "It shows you what a difference a great owner can make. It's exciting to see where they came from and where they are now. I don't think anyone would have dreamed of where they are from those days at the old Foxboro Stadium. That thing leaked when it rained, we had to drive six miles to the practice field, and we even had to practice on an artificial turf field. From that, no one could have guessed where they'd be today.''
The Patriots are the NFL's gold standard when it comes to their resiliency and resourcefulness, but it's Philadelphia that has made the Super Bowl this season despite losing its starting MVP-candidate quarterback (Carson Wentz), its franchise left tackle (Jason Peters), its most versatile running back (Darren Sproles), its middle linebacker (Jordan Hicks), its best special teams standout (Chris Maragos) and its Week 1 kicker (Caleb Sturgis).
"They've lost all those guys and yet they're in a Super Bowl with a good team that's playing good,'' Patriots offensive line coach Dante Scarnecchia said. "They've got a dynamite team, and yet they've got that one great quality that says, 'Okay, we're going to find another way to get things done until we get this all worked out,' and who's done that better than them this year?
"They're really good on defense. (Safety Malcolm) Jenkins is a special player, and their linebackers run like hell. Then on offense, they've probably got the best line in the league, with good runners and receivers and tight ends, and a quarterback who all of a sudden is clicking like crazy. All you have to do is put the tape on and watch their games. If that doesn't open your eyes, you've got to be blind. These guys are good. Our guys understand that very well.''