It feels a bit strange to have our glamor game of the week on Thursday night, but that might be what Week 4 has in store with the Vikings at the Rams, in a matchup that has a bit of a throwback feel to it in the Los Angeles Coliseum.
If you grew up watching the NFL in the '70s like me, a Vikings-Rams showdown was standard fare in the playoffs, with Los Angeles and Minnesota meeting four times in the five-year span of 1974-78. The Vikings won the first three of those four, twice denying the Rams a Super Bowl trip with wins in the NFC title game in 1974 and 1976.
But their most memorable game came in the infamous "Mud Bowl'' in the 1977 NFC Divisional round, when torrential rains turned the Coliseum field into a quagmire and resulted in both teams being covered head to toe in the kind of slop only a pig could love. The Vikings foiled the Rams once again that day, winning 14-7, but you get the feeling defense won't dominate tonight's clash of NFC Super Bowl contenders.
Not with the Rams suddenly missing both of their top cornerbacks in the injured Aqib Talib (ankle surgery) and Marcus Peters (calf strain), and not with Los Angeles having scored 33, 34 and 35 points in succession, showcasing one of the league's most potent offenses. It's a tough assignment for the Vikings, coming off last week's embarrassment at home against Buffalo and traveling two time zones to play on a short week. But, hey, maybe it'll rain and level the (soupy) playing field.
* Last week: 8-8 (.500); Season: 29-17 (.630)
Minnesota (1-1-1) at L.A. Rams (3-0)
I'll bet no one wanted to sit next to feisty Vikings head coach Mike Zimmer on the long plane ride to L.A., given the risk of singe marks from his still smoldering temper in the wake of Minnesota's egg-laying against the winless Bills. The Vikings will rebound to a degree and keep the game close, but they won't make enough plays on defense to knock off the NFC's last remaining undefeated team.
Cincinnati (2-1) at Atlanta (1-2)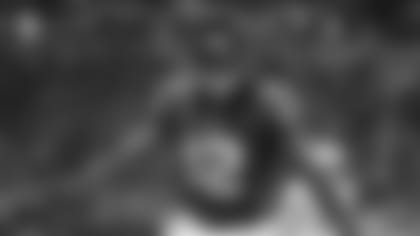 If the Falcons keep losing defensive starters - and we're up to two safeties and a linebacker and counting - it's going to be a lost cause in Atlanta trying to keep up with the rest of the NFC South. But for this week at least, the Falcons should have enough offensive firepower to win a shootout with a Bengals team that couldn't match points with the Panthers in Charlotte last week.
Tampa Bay (2-1) at Chicago (2-1)
We got the full Ryan Fitzpatrick experience Monday night in Tampa: Big plays, big mistakes and then an almost-but-not-quite finish from the Bucs starting quarterback. But of course Tampa Bay will stick with him in the lineup for at least one more game, given the Bucs are on the road against a quality Bears defense in a short week. I'd be shocked if Tampa Bay tossed the keys to the returning Jameis Winston before Week 5. But this could be it for Fitz-Magic, because Chicago's defensive speed can make any quarterback look bad.
N.Y. Jets (1-2) at Jacksonville (2-1)
You could say the Jaguars are coming off their bye week, because they basically took the day off at home against Tennessee, losing 9-6 to partially squander the big bump they got from knocking off New England in Week 2. Come to think of it, that defeat of the Patriots looks a little less impressive today in light of 0-2 Detroit spanking the defending AFC champs last Sunday night. No matter. The Jaguars will make the Jets pay for their Week 3 malaise, and Sam Darnold's rookie indoctrination features another tough chapter.
Miami (3-0) at New England (1-2)
The undefeated Dolphins, leading New England in the standings by two games for the first time in a mind-blowing span of almost 16 years, can't relish catching the Patriots when they're desperate and trying to avoid their first three-game losing streak since the first half of 2002. Miami is playing solid football and coach Adam Gase has his guys buying into what he's selling. But this feels like the week Tom Brady and the passing offense get a few things figured out, and Bill Belichick comes up with some answers for a defense that has looked overmatched and a step behind. It'd better be, or seriously look out for the sky falling in Foxboro.
Houston (0-3) at Indianapolis (1-2)
The Colts finally have a defense they can be proud of, and who will keep Indy in the vast majority of their games. Andrew Luck still looks like he's grasping a bit and trying to get his mojo back, but the Colts will do just enough to win at home against an underachieving Texans team that has to be considered the most disappointing club in the season's first month.
Detroit (1-2) at Dallas (1-2)
Quite the Lions locker room scene after they pummeled the Patriots last Sunday night, with Matt Patricia's happy players doing everything but carrying him around on their shoulders. Unfortunately they removed his trademark cap and tousled Patricia's hair and now the football world knows Detroit's rookie coach has a bald spot. It happens. The Lions looked like a legit team last week, and even ran the ball effectively, but the Cowboys at home are a more confident and consistent bunch, and they're not going to let the Lions get out of town with a winning streak.
Buffalo (1-2) at Green Bay (1-1-1)
Thanks to the Vikings, the Packers aren't going to get surprised by a Bills team that enters Lambeau Field with a little wind at its back. This is Green Bay's third home game already, and Aaron Rodgers and Co. only have two more Lambeau dates in the coming eight weeks. That makes this a must-win game, because the Packers can't afford a 1-1-1 start at home and still go where they're hoping to go. Should be fun to watch Clay Matthews rush Josh Allen on Sunday. Who knows what will happen next in this weekly saga? Matthews outweighs Allen by less than 20 pounds, so let's see how the whole body weight penalty call unfolds.
Philadelphia (2-1) at Tennessee (2-1)
I'd like to pull the trigger on a Titans upset, but I can't do it as long as Tennessee quarterback Marcus Mariota looks so limited in the passing game. He's one tough Hawaiian, that Mariota, and his teammates must love him for it. But the Eagles and Carson Wentz should find a way to put 20 points on the board and move back into sole possession of the NFC East, one-half game ahead of idle Washington.
New Orleans (2-1) at N.Y. Giants (1-2)
The Giants are at home and could win, but the Saints with their high-powered offense should win. Posting back-to-back road victories is never easy, but it won't take 43 points for New Orleans to beat New York, like it did to vanquish Atlanta in overtime last week.
Seattle (1-2) at Arizona (0-3)
Okay, let's see what you got Josh Rosen. The rookie quarterback gets his first start after a short and decent relief stint last week at home against the Bears. Fellow rookies Sam Darnold, Baker Mayfield and Josh Allen have all already had their winning moments this season, and I'm predicting it's Allen turn on Sunday against the inconsistent Seahawks.
Cleveland (1-1-1) at Oakland (0-3)
I love everything about Baker Mayfield's reaction to becoming the Browns' 30th different starting quarterback since they re-entered the league in 1999. His "Don't really care'' approach to his role in the history of that cursed position in Cleveland is pitch perfect. Football fans everywhere can't wait to see Mayfield play again after last Thursday night's spectacular debut against the Jets, but the Raiders are desperate and winless in the latest Jon Gruden era, and that makes them dangerous.
San Francisco (1-2) at L.A. Chargers (1-2)
With Jimmy Garoppolo out for the season, the 49ers and their new/old starting quarterback C.J. Beathard won't be hard to beat (anyone see what I did there?). The Chargers come home and get the win that keeps them in the AFC West race after the season's first month.
Baltimore (2-1) at Pittsburgh (1-1-1)
I picked the Ravens to win the AFC North this season, and that means this is the kind of game that has to be within their grasp. The Ravens offense is pretty potent and the Steelers defense is pretty shaky. Upset in the 'Burgh as Baltimore takes command of the North.
Kansas City (3-0) at Denver (2-1)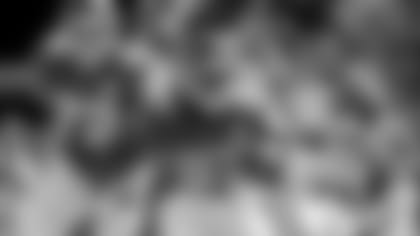 Pretty intriguing matchup to close out Week 4 in front of the Monday Night Football cameras, and on a side note, I can't yet decide if I think Jason Witten is good at his new gig. He's okay, but definitely not Romo-esque. This will be a stern test for the Chiefs on the road in a hostile setting, but it appears Patrick Mahomes doesn't do stage fright. Kansas City's defense will keep Denver in the game the whole way, but that Chiefs offense will prevail once more to exit Week 4 as the AFC's only 4-0 club.