An NFC East rivalry game between Washington and Dallas with first place in the division on the line. Another glimpse of the ascendent first-place Bears as they seek a third consecutive NFC North win and their first five-game winning streak since 2012. And lastly, the NFL's best team going, the 9-1 Saints, at home and doing their entertaining and explosive thing against their most bitter, historic foe, the Falcons.
That's what we have to be thankful for when it comes to the NFL's triple-header on Thanksgiving Day, and there's a lot to feast on with that schedule. It's an all-NFC lineup this time around, but it includes three first-place teams, four clubs firmly in the thick of the playoff race, plus Detroit and Atlanta, who can be dangerous and hold up their end of things in a shootout.
And speaking of a scoring-fest, let's not forget to show a little gratitude for what we were blessed with Monday night, in the Week 11 grand finale at the Los Angeles Coliseum. That Chiefs-Rams instant classic was about as good as it gets for today's wide-open, light-on-the-defense style of play in the NFL, and if nothing else it held us in its grip for every second of its three and a half hours-plus of game time. I'm not sure I'd want to see that kind of game become routine, but it was ridiculously fun to watch two heavyweights like Los Angeles and Kansas City slug it out under the lights before a national television audience.
Last week: 6-7 (.462); Season: 97–62 (.610).
Chicago (7-3) at Detroit (4-6)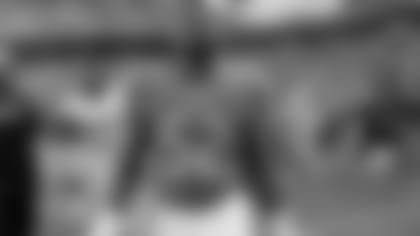 This Bears defense reminds me a little of Chicago's 2001 club that went 13-3 and forced about a million turnovers, scoring defensive touchdowns routinely. The Bears this season already have a league-high five defensive scores, with an NFL-best 18 interceptions, which is two more than Chicago produced in 2016-17 combined. With a defense that regularly makes that much happen, you don't need a ton of offense to win. Which is why I'm going with the Bears, even if starting quarterback Mitchell Trubisky gets sidelined by a shoulder injury.
Washington (6-4) at Dallas (5-5)
I'm not selling Colt McCoy short. Washington's new starting quarterback — replacing the injured Alex Smith — could go into Jerry World and cause trouble for Dallas by keeping the chains moving in his first start since 2014. It would be so Cowboys-like to win at Philadelphia and Atlanta and then come home and struggle, but I don't think Dallas is going to let that happen with first place in the NFC East up for grabs. Especially now that the Cowboys know well enough to keep feeding Ezekiel Elliott the ball any way possible.
Atlanta (4-6) at New Orleans (9-1)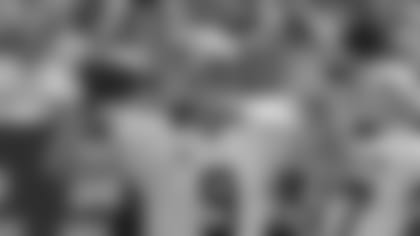 One legit takeaway from the Rams-Chiefs thriller the other night was that Patrick Mahomes probably cost himself dearly in the MVP race with that five-turnover performance against Los Angeles. But in reality, the award was probably Saints quarterback Drew Brees's to lose even before Monday night. Brees and his 25-to-1 touchdown-to-interception ratio isn't even fair.
Jacksonville (3-7) at Buffalo (3-7)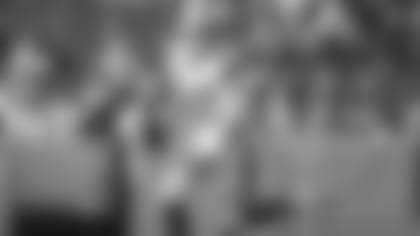 In the AFC, only 2-8 Oakland has a worse record than the Jaguars and Bills and that's a sorry neighborhood to find yourself in these days, especially for a Jacksonville team that has to be the league's biggest disappointment outside of Philadelphia. The Jaguars got up 16-0 at home against Pittsburgh last week and then went ultra-conservative in the fourth quarter, proving that Doug Marrone and Nathaniel Hackett learned nothing from taking the safe-and-sorry approach late in the AFC title game at New England last January.
Cleveland (3-6-1) at Cincinnati (5-5)
What a long, strange trip 2018 has been for Hue Jackson, the new/old Bengals assistant who now gets to coach against the Browns, the team that canned him as head coach in late October. From his unimpressive "Hard Knocks'' starring role, to jumping in Lake Erie, to all the in-over-his-head moments along the way, Jackson has been almost comically inept. Here's hoping his old club keeps his hot streak going. After all, Cleveland has to win a road game some day. The Browns have dropped 25 in a row away from home, one shy of tying Detroit's record from 2007-2010.
New England (7-3) at New York Jets (3-7)
The Jets have played the Patriots very tough in the Meadowlands in the past five seasons, going 2-3 and losing nothing but one-score games against New England. Both teams are rested, but that's advantage Patriots in my book, especially if Rob Gronkowski is healthy and ready to be a play-making factor once again. Rookie quarterback Sam Darnold (foot sprain) will probably play for New York, but if he doesn't, New England's chances will only improve.
New York Giants (3-7) at Philadelphia (4-6)
The mind boggles at the thought the once-comatose Giants could catch the nose-diving Eagles in the NFC East standings with an upset at Lincoln Financial Field. Coming off the worst loss by a defending Super Bowl champion ever, Philadelphia is desperate for something that reminds them last season's magic-carpet ride actually happened. Carson Wentz looks a little lost right now and is clearly pressing. For the first time all season, the Giants feel good about themselves. But some how, some way, the Eagles will stop the bleeding at home.
San Francisco (2-8) at Tampa Bay (3-7)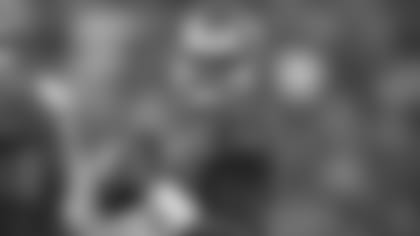 The Bucs have seen enough of Ryan Fitzpatrick at quarterback, for the second time this season. So in turning back to Jameis Winston, who performed well in relief last week but has stunk as a starter, Tampa Bay is officially chasing its own tail. This won't end well.
Seattle (5-5) at Carolina (6-4)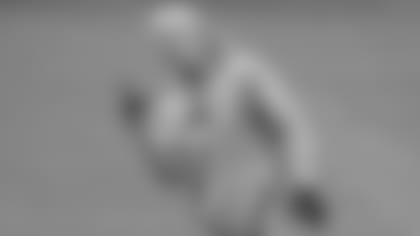 I love the running game and defense formula Pete Carroll and the Seahawks have used to re-create an identity that once worked so well in Seattle. Currently in the No. 7 seed in the NFC, the Seahawks could do themselves a world of good in the playoff standings if they can beat the fifth-seeded Panthers and own that head-to-head tiebreaker. Carolina is 5-0 at home and has won 10 in a row at Bank of America Stadium, but losses to Pittsburgh and Detroit the past two weeks have made us question Ron Rivera's club.
Oakland (2-8) at Baltimore (5-5)
The Ravens ran quarterback Lamar Jackson an eye-popping 27 times in winning the game that saved their season (for now) last week at home against Cincinnati. But Baltimore can't stick with that blueprint or Joe Flacco will be back in the lineup out of necessity. With games still remaining at Kansas City, at Indianapolis and at the Chargers, this week against the bottom-feeding Raiders is a layup the Ravens absolutely have to hit.
Arizona (2-8) at Los Angeles Chargers (7-3)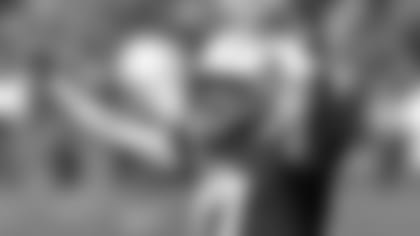 You just know the Chargers are going to wind up needing that home game they let let slip away against Denver last week, because that's just how the Bolts roll. Self-inflicted wounds are a franchise staple. But not even the Chargers can find a way to lose to a punchless Cardinals team that just dropped a home game to the sad-sack Raiders.
Pittsburgh (7-2-1) at Denver (4-6)
The Steelers found a way to get the job done despite falling behind 16-0 at Jacksonville last week, but man was that final, game-winning touchdown drive all kinds of ugly once Pittsburgh got down near the goal line. Ben Roethlisberger kept firing the ball into the end zone and flirting with disaster as the final seconds ticked down, even though the the Steelers were only about two feet away from the end zone. It was hard to watch and didn't exactly inspire confidence. I wouldn't be shocked if the Broncos gave Pittsburgh a four-quarter game, but the Steelers winning streak will again narrowly survive.
Miami (5-5) at Indianapolis (5-5)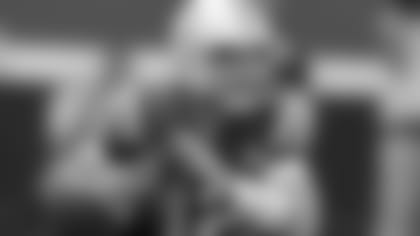 Proving that all 5-5 clubs are not created equal, we give you the Dolphins at the Colts, two teams with few similarities other than their record. The Colts are on fire, with Andrew Luck playing the best ball of his NFL career, and they're the best of bunch in that five-team AFC 5-5 clump. I think Indy's headed to the playoffs and Frank Reich might be the coach of the year in the league. As for Miami, the Dolphins get veteran quarterback Ryan Tannehill back from his shoulder injury this week, but I don't see that changing much in terms of their offensive struggles.
Green Bay (4-5-1) at Minnesota (5-4-1)
It's like neither the Packers or Vikings have really recovered from the letdown of the Week 2 tie they played at Lambeau Field. It's pretty much now or never time for both clubs, but particularly Green Bay, coming off that dispiriting loss at Seattle last Thursday night. The Vikings had their own road loss in primetime to contend with, coming up flat offensively in Chicago Sunday night. Kirk Cousins isn't winning the games Minnesota paid him to win, and he's starting to get under Mike Zimmer's skin just a bit. It's probably unwise, but I'm going with the more desperate team to win this one.
Tennessee (5-5) at Houston (7-3)
When you figure out the Titans, let me know. They defy expectations at every turn and now Marcus Mariota can't feel his fingers again, for the second time this season. The Texans have built the quietest seven-game winning streak in NFL history, and just barely got out of Washington with a W last week. And yet, a first-round bye in the playoffs is still very attainable for Bill O'Brien's resilient team. Houston has won six of eight against Tennessee and hasn't lost at home to the Titans since 2013, and the Texans will scratch out another victory and keep the good times rolling at Reliant Stadium.