Denver at Arizona kicks off the NFL's Week 7 schedule Thursday night and it's a doozy matchup of desperate teams. But it's truly hard to project which is the most desperate since both head coaches sound like they expect to be fired any minute now.
The Broncos' Vance Joseph looks like a long shot to make it to his team's Week 10 bye with his job intact, and this week said "Everyone is fighting for our lives.'' Meanwhile Arizona's rookie head Steve Wilks acknowledged that "jobs are in jeopardy'' if the Cardinals go down to their sixth defeat in the season's first seven games.
So sit back and enjoy the Coaches on the Hot Seat Bowl tonight, live from the Arizona desert, where things often go to curl up and die. 
My money is on Joseph being the first coach this season to be asked to turn in his key card and surrender the premium parking space. The Broncos started 3-1 last season, but are 4-14 since, including 1-9 on the road during his tenure. Joseph really has never truly recovered from Monday Night Football sideline announcer Sergio Dipp proclaiming he was "having the time of his life'' in the midst of a Week 1 home win over the Chargers. And really, how could you?
Broncos football czar John Elway nearly fired Joseph last offseason in a one-and-done move, and I'm guessing with Denver sitting 2-4 and on a two-game losing streak he wishes he would have been more impulsive. The Broncos endured an eight-game losing skid last season, and you know Elway isn't going to point the finger of blame in his own direction, given his track record on the starting quarterback front.
Wilks has his own intractable problems to contend with. His offense is abysmal, ranking dead last in the league in almost everything, a development that actually makes the job security of offensive coordinator Mike McCoy more tenuous than anyone's. It's old hat for McCoy, however, since he was fired as the Chargers head coach on New Year's Day 2017, fired as Joseph's offensive coordinator in Denver last year after 10 games, and now again finds himself in the cross hairs.
Remember when Arizona was one of the league's best teams? It wasn't long ago. From 2013-15, they won 35 games in the Bruce Arians coaching era. But including their blowout loss at Carolina in the 2015 NFC Championship game (in January 2016), the Cardinals are 16-22-1 in their past 39 games and the Wilks hiring already seems to be on life support.
So Broncos-Cardinals isn't the most glamorous primetime matchup, but hey, you can't have Chiefs-Patriots every week. Somebody has to occupy the opposite end of the spectrum in a league comprised of both winners and losers.
Last week: 10-5 (.667); Season: 59-32 (.648).
Denver (2-4) at Arizona (1-5)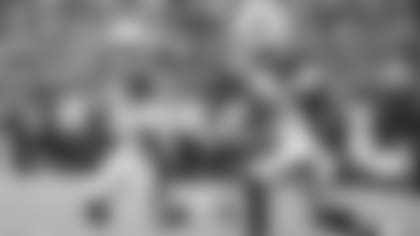 I've said plenty about this bottom-of-the-barrel pairing already, so let me just add this one further thought: They call the Cardinals' home venue State Farm Stadium these days, rather than its old University of Phoenix Stadium moniker. It's too bad ex-Cardinals quarterback Jake Plummer doesn't still play for Arizona, because the Jake from State Farm joke possibilities would boggle the mind.
Tennessee (3-3) at Los Angeles Chargers (4-2) in London
Sunday morning football from Wembley Stadium makes its return, and don't forget to wake up in time for the 6:30 AM Pacific time kickoff, Chargers fans. The Bolts are playing well on offense and should easily handle a Titans team that doesn't exactly pass for cutting edge on that side of the ball. Tennessee took 11 sacks last week at home against Baltimore in that 21-0 loss, and the Titans probably should have listed quarterback Marcus Mariota with PTSD on the injury report this week.
New England (4-2) at Chicago (3-2)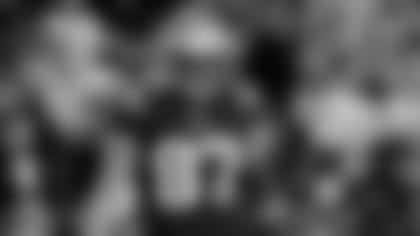 I never dreamed I'd type such a sentence, but is it possible the Bears are just glad they're not playing Brock Osweiler this week? The Brock Star is 3-0 in his career against the Bears, winning each time in his first start for a different team: Denver, Houston and Miami. Then again, Tom Brady is 4-0 lifetime against Chicago, with the last two by a combined margin of 87-30. The Bears will put up a decent fight with second-year quarterback Mitchell Trubisky and a quality defense, but the Patriots will earn their first road victory of the season.
Cleveland (2-3-1) at Tampa Bay (2-3)
Bucs coach Dirk Koettner, knowing his own job security is trending in the wrong direction with three consecutive losses, fired his good friend and former boss, Mike Smith, this week, axing the Bucs defensive coordinator just two weeks after saying he wouldn't be taking that step. So now Smith has been fired as the Falcons head coach, and fired as the Bucs DC after a loss to the Falcons in Atlanta. If I'm Mike Smith, I'm steering clear of Atlanta for a good long while.
Minnesota (3-2-1) at New York Jets (3-3)
Everybody's waiting to see if the Jets get their revenge against Vikings quarterback Kirk Cousins, who spurned them in free agency in order to take $6 million less to sign with Minnesota. I don't think that's really going to be on the front burner for a lot of Jets defenders, however, and let's not forget New York made out just fine with that nifty trade up to the Sam Darnold draft slot. If they play their A game, the Jets could definitely beat the Vikings, especially at home. But Minnesota will have a say in deciding this outcome, and I foresee Cousins giving New York's secondary all it can handle.
Detroit (2-3) at Miami (4-2)
Brocktober is underway and the Lions stand no chance to thwart its power or impact. Okay, that's an overstatement. But the Dolphins proved last week against Chicago that they can win with Brock Osweiler at quarterback, and they'll tough out another back-and-forth game to earn their second straight home win against an NFC North visitor.
Houston (3-3) at Jacksonville (3-3)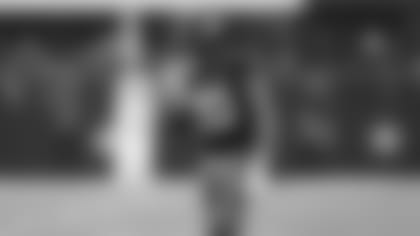 The Jaguars defense can't be as bad as it has looked the past two weeks in losses at Kansas City and Dallas. The Texans have won three in a row, but it's not often pretty with Bill O'Brien's team. Jacksonville should have the greater sense of urgency to win and climb back over .500, and I'm looking for a significant rebound by Todd Wash's Jaguars defense.
Carolina (3-2) at Philadelphia (3-3)
The Eagles steadied themselves with that resounding win over the Giants last Thursday night and they'll build on that by beating a Panthers team playing a second consecutive game on the road against an NFC East foe.
Buffalo (2-4) at Indianapolis (1-5)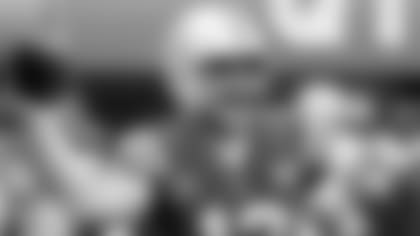 If the Colts and Andrew Luck can't find a way to vanquish the offensively challenged Bills and substitute quarterback Derek Anderson at Lucas Oil Stadium, they might not win another game all season. It won't be game of the week material to watch, but Indianapolis will manage to snap its four-game losing streak.
New Orleans (4-1) at Baltimore (4-2)
It's the strength of the Saints' multi-faceted offense against the strength of the Ravens' stout defense in this marquee matchup, and both clubs own at least a share of first place in their divisions. The Saints are going to score, but Baltimore's pass pressure and penchant for forcing turnovers will provide the winning margin. If you don't get to the Ravens in the first half, you don't beat them, because they still haven't given up a second-half touchdown this season.
Los Angeles Rams (6-0) at San Francisco (1-5)
The 49ers gave the Packers all they wanted and more Monday night at Lambeau Field, and I was impressed with how well quarterback C.J. Beathard operated Kyle Shanahan's offense, even in defeat. The Rams will have to work for their seventh win, but they'll get it as they play their fifth game in California in the season's first seven weeks.
Dallas (3-3) at Washington (3-2)
You might know that both Dallas and Washington have alternated wins and losses from week to week this season. But with Jay Gruden's club taking a Week 4 bye, it just so happens that both teams are due a loss this week, if the trends continue. I suppose a tie would be only fitting, but in Washington the dance with the .500 mark goes back quite a while. As the Washington Post so wonderfully pointed out this week, Washington is 1-1 in its last two games, 2-2 in its last four, 3-3 in its last six, 5-5 in its last 10, 6-6 in its last 12, 7-7 in its last 14, 10-10 in its last 20, 16-16-1 in its last 33, and 18-18-1 in its last 37 games. That is being consistently inconsistent in its purest form. I'm rooting for the tie, but I'm not predicting it. And there is no way on God's green earth I'm picking Washington to win this week.
Cincinnati (4-2) at Kansas City (5-1)
The Chiefs return to Sunday Night Football for a second consecutive week, with the NFL flexing this game into the coveted primetime slot. The Bengals can match scores with Kansas City for a while, but not all night. Both defenses have their issues, but Patrick Mahomes will put on another great show and the red-clad crowd at Arrowhead will be in full voice as Kansas City starts a new winning streak.
New York Giants (1-5) at Atlanta (2-4)
When we last saw the Giants, they were wearing those throwback all-white uniforms and getting their hats handed to them by the defending Super Bowl champion Eagles on Thursday Night Football. Maybe the long break will help with the level of disarray on display in New York, but it still comes back to whether Eli Manning and the passing game can consistently threaten an opposing defense for four quarters. We know Atlanta's Matt Ryan-led passing attack can accomplish that, and the Falcons at home should be able to win a shootout if necessary.