Since the Raiders returned to Oakland in 1995, they and their cross-bay rivals, the 49ers, have rarely been quality teams at the same time. Both clubs went to the playoffs in 2001 and 2002, but that's it. You have to go back to 1970 and 1972, in the years just after the AFL-NFL merger to find the only other time Oakland and San Francisco were both postseason qualifiers simultaneously.
Suffice to say neither the sad-sack Raiders nor 49ers are playoff-bound again in 2018. Oakland (1-6) and San Francisco (1-7) rate as two of the biggest disappointments in the league this season, and at the moment they sit at No. 1 (49ers) and No. 3 (Raiders) in terms of the current 2019 draft order. The woebegone Giants are the only other one-win team in the NFL.
So naturally we get an Oakland at San Francisco matchup to kick of Week 9 on Thursday Night Football. The coaching hires of Kyle Shanahan and Jon Gruden brought excitement and enthusiasm to the bay area the past two years, but they have not delivered results thus far. Shanahan started his tenure 1-10 before the Jimmy Garoppolo trade helped spark San Francisco to five consecutive season-ending wins in 2017.
But Garoppolo went down with a season-ending knee injury in Kansas City in Week 3 this season, and all semblance of the the 49ers' contention hopes went with him. Even the struggling Arizona Cardinals (2-6) have found a way to beat San Francisco twice this season.
As for the Raiders, they've been a train wreck ever since the dubious Khalil Mack trade late in preseason, with Oakland managing only a 45-42 overtime win at home over Cleveland in Week 4, a victory achieved with the help of some blown calls by the officials. The Raiders have since shipped off receiver Amari Cooper in a trade with Dallas (getting another 2019 first-round pick in return) and endured a series of indignities that include a minus-80 point differential (third worst in the league) and a melodrama about whether quarterback Derek Carr cried during a game.
Good grief. For two proud, historic franchises, these are the worst of times. And John Madden and Bill Walsh aren't riding to the rescue any time soon.
Last week: 10-4 (.714); Season: 77–42 (.647).
Oakland (1-6) at San Francisco (1-7)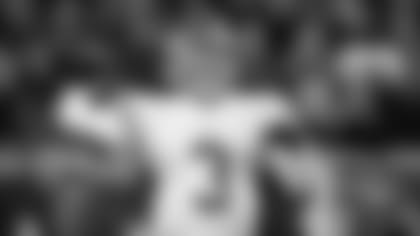 As if this pairing isn't unappetizing enough, starting 49ers quarterback C.J. Beathard is questionable with a wrist injury and may give way to San Francisco backup Nick Mullens. Yep, that Nick Mullins. If only the league could take a mulligan on this game.
Chicago (4-3) at Buffalo (2-6)
Speaking of teams starting their third different quarterback of the season, the Bills are expected to re-insert Nathan Peterman in the lineup with Derek Anderson in the concussion protocol after the Monday-night home loss to the Patriots. Then again, Buffalo signed free-agent Terrelle Pryor this week, and maybe the ex-Oakland quarterback-turned receiver is the next guy under center in Buffalo.
Kansas City (7-1) at Cleveland (2-5-1)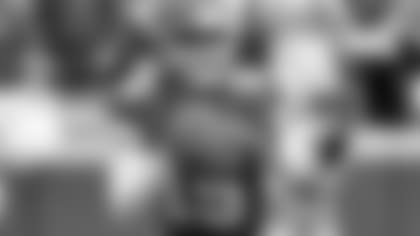 The Browns had a Hue Jackson-Todd Haley power struggle that ended in a tie, and that figures, because Cleveland knows how to tie. Both coaches were fired on Monday, with Gregg Williams installed as the interim head coach for the second half of the season. Williams was at least the logical choice, given that his career 17-31 record as Buffalo's head coach in 2001-2003 would qualify him for the Browns Hall of Fame. But with a straight face Williams this week claimed he had four previous head coaching offers he turned down after leaving the Bills, because they weren't the right fit. I don't even know how to react to that implausible assertion, so I won't.
New York Jets (3-5) at Miami (4-4)
Brock Osweiler says he wants to keep the Dolphins starting quarterback job even after Ryan Tannehill is healthy enough to play, even though Miami head coach Adam Gase has said Tannehill will return to the lineup whenever his throwing shoulder is ready. But don't get too caught up in that potentially contentious storyline, Dolphins fans, because you know neither one of them look likely to be under center in Miami next season.
Detroit (3-4) at Minnesota (4-3-1)
It's not like a third-round pick in return for potential free-agent receiver Golden Tate is a trade I hate, but I certainly wouldn't love it if I were a Lions fan, with my team one game out of first place in the tightly-bunched NFC North. The Eagles landed themselves a very valuable weapon for their second-half playoff drive, and Tate's absence definitely weakens Detroit this year. But I did marvel at Lions coach Matt Patricia chastising a reporter's posture the other day, if only to distract attention away from Golden Tate questions. Have to admit, that one made me sit up straight in my chair.
Atlanta (3-4) at Washington (5-2)
I'd like to echo Cris Carter and offer my own apology to Adrian Peterson. Washington's 33-year-old running back does have quite a bit left in his tank, and I was wrong to scoff at his big promises of production once he signed with Jay Gruden's club. That 64-yard touchdown burst that put away the Giants on Sunday convinced me Peterson still has some juice in those legs, even if they're being fueled exclusively by the doubts of his critics.
Tampa Bay (3-4) at Carolina (5-2)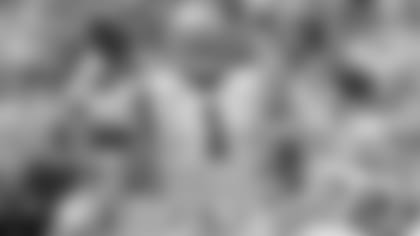 Okay, while I'm in mea culpa mode, I might as well toss one Panthers offensive coordinator Norv Turner's way as well. I was skeptical that Turner was too old-school to get the most out of Cam Newton's new-school game, but you can't argue with the results. Newton is getting the job done and Carolina's offense has been both versatile and creative. The Bucs turn back to Ryan Fitzpatrick and he usually has some initial success when he gets the starting gig, so it wouldn't shock me if Tampa Bay makes some upset noise.
Pittsburgh (4-2-1) at Baltimore (4-4)
The Steelers lost at home to the Ravens in Week 4, dropping to 1-2-1 in the process. But Pittsburgh hasn't lost since and they're back to being the explosive big-play Steelers we remember. I'm going with Baltimore to win this one, because the Ravens should be desperate after starting 3-1 and slumping to 4-4. Their season is at a crossroads, and a win puts them right back in the thick of the AFC North race. Baltimore has to find a way to win this game, or things could unravel quickly for under-the-gun veteran coach John Harbaugh.
Houston (5-3) at Denver (3-5)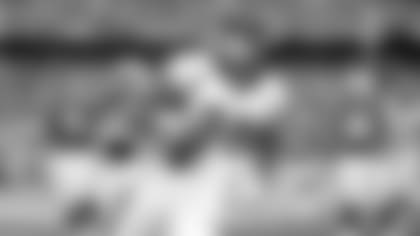 Demaryius, meet Deshaun and DeAndre, your new playmates. The Texans made a nice move to replace the injured receiver Will Fuller (ACL tear) on Tuesday, acquiring Broncos veteran pass-catcher Demaryius Thomas, who now has the distinction of making his Houston debut in front of the same Denver fan base he entertained for so long. Having faced and beaten ex-Texans quarterback Brock Osweiler last week, Houston now takes on Denver's Case Keenum, another ex-Texans quarterback (and former University of Houston passer) who wrote in his new book that O'Brien never believed in his talent. That means we should see Keenum's best game yet in Denver.
Los Angeles Chargers (5-2) at Seattle (4-3)
I'm sorry but the best thing I've seen in the NFL in a long time was Seahawks punter Michael Dickson, the rookie from Australia, boldly taking off running for nine yards from his own end zone to pick up a game-clinching first down in Seattle's win at Detroit last week. That's showing he has a pair, and the rest of the Seahawks agreed, dubbing him "Big Balls'' Dickson. You can't pick against a team that has a punter named "Big Balls'' Dickson. You just can't.
Los Angeles Rams (8-0) at New Orleans (6-1)
The Rams probably should have lost last week at home to the Packers, but it does speak well of Sean McVay's club that it found a way to win with something less than it's "A'' game. The Saints showed they can win in different ways than we're used to in handling the Vikings on the road last week. This game probably isn't getting enough love due the Brady-Rodgers showdown, but nothing less than the NFC's home-field advantage in the playoffs could be riding on it. I'll take the Saints to use their own home-field advantage in this case, knocking the Rams from the ranks of the unbeaten and popping the corks on the champagne for the 1972 Dolphins.
Green Bay (3-3-1) at New England (6-2)
I give the Packers a more than decent shot to pull the upset in Gillette and I'll be surprised if Green Bay doesn't push New England to the limit in what should be a fascinating game. The Packers put forth their best performance of the season last week in losing at the Rams, and they'll play another strong game against a Patriots team that had a short week. But in the end, Tom Brady will out-do Aaron Rodgers in the game's key moments and keep New England rolling with a sixth consecutive win.
Tennessee (3-4) at Dallas (3-4)
The guy who signs the checks in Dallas, Jerry Jones, says he had no problem with Cowboys head coach Jason Garrett taking in a World Series game in Los Angeles last weekend during the team's bye. Jerry has never met a big event or party he didn't enjoy, so how could he say otherwise. And, I mean, it was Red Sox-Dodgers. Garrett didn't take off for some random Marlins-Indians affair. But if the Cowboys don't beat the offensively challenged Titans at home in this game, Garrett's little side trip might be turned into a combination of the Vikings' Love Boat cruise meets the Giants' boat party/photo shoot.