Every year, through My Cause, My Cleats, Coach Bill Belichick sports his custom sneakers for the Bill Belichick Foundation, and this year, of course, is no different. Eagle-eyed fans can spot them on the Patriots sideline this month, and in addition to representing the cause during games, Coach Belichick and his foundation have stepped it up.
The Bill Belichick Foundation announced last week that it was providing $440,000 in grants to student athletes and sports programs in need.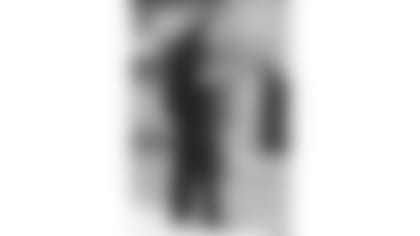 While this is nothing new for the foundation, which launched in 2013 in an attempt to support student athletes financially and through coaching and mentorship, it is especially crucial this year. COVID-19 has impacted every aspect of lives around the world, and youth sports are no exemption.
Through scholarships and grants, 28 students and 30 organizations from across the country were awarded financial help. The hope is that this money will help "rebuild and grow sports programs" that have taken hits this year, according to a press release.
Applications for 2021 scholarships open up in January, and student athletes -- from high school seniors to college juniors -- are welcome to apply here. Those interested in placing a bid on Belichick's shoes via the NFL auction can do so here.