In their 23-20 victory over New York Sunday, the Buffalo Bills showed a little bit of everything that New England needs to be wary of this weekend.
Head Coach Bill Belichick noted ball movement, the scrambling of quarterback Doug Flutie and a solid defense that the Bills displayed against the Jets.
"That was another hard fought, tough AFC East game. It probably could have gone either way. Buffalo played well on defense and made the plays at the end that they needed to make to win," Belichick said. "A lot of the things they did yesterday just reinforced some of the things we have to be ready for. Defensively you have to be concerned about the running game, Flutie scrambling and [Eric] Moulds on the receiving end.
"They move the ball effectively, and Doug gives them another dimension. He is a terrific, terrific player. They have good balance on the offensive side of the ball."
Belichick was also impressed with the Bills defense, which forced four turnovers on Sunday. He offered high praise for linebacker Sam Cowart, who had nine tackles and a pair of fumble recoveries against New York.
"If you don't block Cowart he is going to make the tackle," Belichick said. "Their middle linebackers are very active. They don't blitz a lot, but when they do blitz, it's kind of unexpected. I think that is what happened on the interception that [Henry] Jones ran back for the touchdown. It looked like there was miscommunication there on the pattern. Those are the kind of mistakes that Buffalo forces you into."
The close game between the Bills and Jets did not surprise Belichick at all. He believes all NFL games, especially AFC East games, are most likely going to be close affairs. Thus far, seven of the 10 games between two AFC East teams have been decided by one score or less.
"I've known from the beginning of the year that the games in the NFL, and particularly in this division, are going to be dogfights every week," Belichick said. "I don't think you can go into any game and expect it to be anything other than a three-point game. Obviously they are not all three-point games, but more than a quarter of them are, and half of them are seven-point games. That's what I've told our team all year. That's the game we should expect to play."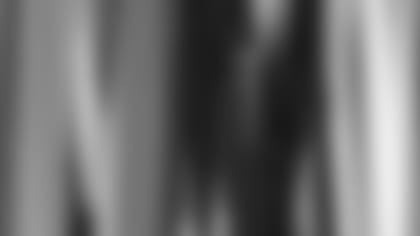 ]()
            Linebacker Andy Katzenmoyer may not be available this weekend when the Patriots start up the second half of the season. The second-year player missed practice at the end of last week and again on Monday with a bad back, according to Belichick.  

"I spoke with Andy on Friday afternoon, and he's had a little bit of a nagging back problem. It's obviously something that he has been playing with, and he could continue playing with, but it didn't really seem like it was improving," Belichick said. "He is not here today and he is getting another opinion on it to see what the results bring in. We'll just wait and see what happens with this. We should know within the next couple days or so."
After starting in place of an injured Ted Johnson for most of the 1999 season, Katzenmoyer has been behind Johnson and Tedy Bruschi on the depth chart this year. Much of his action has come as a coverage man in passing situations.
Changing Lane feeling comfortable
Veteran offensive lineman Max Lane was inserted into the starting lineup at right tackle in the Week Eight loss to Indianapolis. It appears he will stay there for the time being.
Over the course of the last few seasons, Lane has played at nearly every spot on the line. He doesn't mind helping the team out with his versatility, but he is also happy about staying in one place now.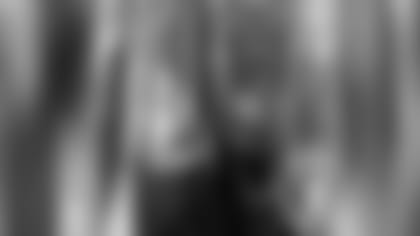 ]()
            "It's been like this for the last couple years now. I've become accustomed to it, but it is a comfortable feeling knowing that I am going to be playing one position now," Lane said. "If we get in a jam at guard, you could see me down there again. That's just part of my job description."  

When asked if he compared himself to a utility infielder, Lane laughed and said he was more like former Miami special teams standout Jim "Crash" Jenson.