PHOENIX – On the final day of Super Bowl Week player interviews, some interesting news came out of the Seahawks camp.
Seattle head coach Pete Carroll revealed that the NFL has created a new referee signal to indicate when an eligible receiver reports into a game as ineligible. This comes in the wake of New England employing four traditional offensive linemen in the two previous playoffs games this postseason.
"Right from the beginning of the week last week after the Indianapolis game, some things popped up," Carroll told reporters. "So, I went to call them in to find out what's going to happen about the mechanics of stuff.
"They're going to have a new declaration to the players on the field so that you can clearly identify that,". "I know the league is absolutely committed to getting that right and doing that well. The Patriots have brought that to the forefront by using some stuff like that lately.
When a player – say RB Shane Vereen, for example – comes into the game and informs the referee that he's ineligible, the ref will point with two hands to that player, then make an X-like crossing motion across his knees.
"We've been preparing for it every day," Carroll continued, "because we don't want to be caught in a mishandling on our end. It's really on us to see it. The officials do what they do, but we still have to find it. We're very much in tune with it. It's just been part of the preparation, so, it's not a big deal to us now."
Carroll also pointed out that in the Indy game, New England scored a touchdown that should have been nullified by a penalty.
"There was a mistake made in that game on a touchdown play, when a player came in, reported eligible, and then stayed on for the next play and didn't get off the field," explained Carroll. "And [the Patriots] scored a touchdown on that play. That shouldn't have happened. The Colts got fooled on that play. And the next player reporting eligible was a different player, so, it got confusing and they mis-covered the guy.
"We don't want that to happen, so, we call in and asked about that, and they came back with a very clear response that they're going to have a new signal that designates when an eligible number is now ineligible. The referee will point to the player that has the eligible number, and he'll do this signal here to indicate he's not eligible. That's a new thing. They've never done that before."
There seemed to be some confusion about that, however. During a press conference a short time later in downtown Phoenix, the NFL officiating crew who will call the game, along with league officials, stated that the hand signal was in effect for the AFC Championship Game in Foxborough on Jan. 18.
Regardless, Seahawks defenders sounded confidence that they'll be prepared for whatever unorthodox procedures the Patriots may unveil in Super Bowl XLIX.
"We didn't place a lot of emphasis on it," safety Kam Chancellor said of the new referee signal. "A little bit, but we're a defense that pays attention to detail, the smallest things. We're always looking for the smallest things in the film room. When the refs come on the field and announce an illegal man, we always see those types of adjustments, so, we'll pay attention to that.
"It's something different, but we'll adjust. With this team, we don't get worried, we adjust."
"No, it's a simple signal. We're going to handle it just fine," echoed linebacker K.J. Wright. "People are making a big deal out of the tackle being eligible. You know, it's something we should be able to see. The Patriots know we're probably practicing for it. They just might not come out and try to do it because we do a good job in recognizing stuff and game planning for it."
"The rules by the league are made up daily," defensive end Michael Bennett snickered. "You never know what the new rule is. I look at the rule handbook every week and see something new, but I'm not surprised they made up a new rule. A lot of people were making a big thing about it, so, they're going to look into it and make sure they're covering their butts. That's what they're trying to do right now."
Former Patriots LB Junior Seau is posthumously among the finalists for the 2015 Class of the Pro Football Hall of Fame, which will be chosen this weekend. Several Seahawks who either knew or only knew of the late NFL great say he should be selected in this, his first opportunity for enshrinement in Canton, Ohio.
"He was an extraordinary guy because his spirit was so obvious," recalled Carroll, who not only coached against Seau in the NFL, but also was head coach at Seau's alma mater, USC.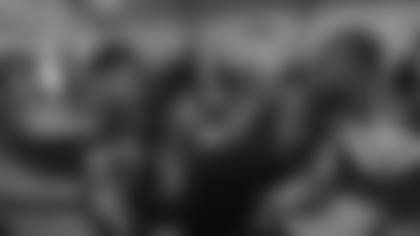 "He was so strong in the way he expressed himself and the effect he had on people around him. The number he wore – 55 – was a big deal. There was a great legacy there. The style of play he brought to the league, he was so outgoing and so aggressive, took chances, was a big risk-taker. When you had to coach against him, you always had to find a way to run through him, and then he'd celebrate like crazy, try to get every ounce out of the moment. It really made him unique."
"I never met him," USC alum and now Seahawks LB Mike Morgan said, "but as far as the Hall of Fame goes, he should definitely be in, first-ballot. I never had a chance to meet him, but I saw him around."
"Coming from USC," said another alum and Seahawks LB, former Super Bowl MVP Malcolm Smith, "we would see his stuff in the locker room, the number 55 jersey was a legacy, too. You would expect that he would be in, the way he changed the game. Our coach still talks about him to this day."
"He was talking about him to-day," Morgan interjected emphasizing how relevant Seau still is in the NFL. "Just about how he knew where a play was going before they snapped the ball, how he was in the backfield as soon as the ball was snapped, how he was always such a big play-maker. He's obviously a legend in our eyes."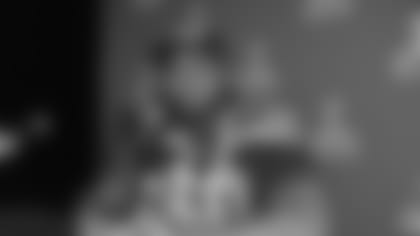 It's difficult for any college football player to make it in the NFL, and even more so for Ivy League players. But Super Bowl XLIX will feature an Ivy alum on either sideline, with fullback James Develin of the Patriots – a former defensive end at Brown – and Seattle wide receiver Bryan Walters, who played at Cornell.
Walters immediately recalled Develin's name when it was brought up to him.
"Yeah, he was a D-lineman, right? I think we were the exact same year, but no, I never had to go up 1-on-1 with him. I didn't have to scout him… I tried to stay away from him," Walters laughed. "But Brown was always good when I was [at Cornell]. They always had a good team. I think they got the best of us all but one year. They gave us a lot of trouble up front, for sure. Our quarterback was always getting sacked and throwing it up [to avoid pressure].
"It's always fun to go up against Ivy Leaguers in any NFL game. It's so rare. I was able to face one of my old teammates two weeks ago against the Packers, [guard] J.C. Tretter. Another Cornell guy with the Raiders earlier this year, Kevin Boothe. [Giants long snapper Zak] DeOssie, another Brown guy, and now Develin here. It's always cool to line up against another Ivy Leaguer."