The recent signing of backup quarterback Damon Huard has raised questions about the future of Michael Bishop with the Patriots.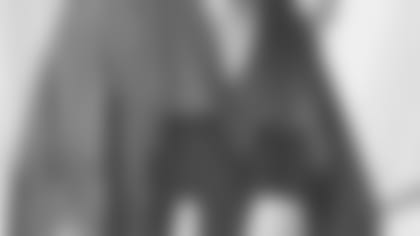 ]()
            New England carried four quarterbacks on its roster in 2000, and Head Coach Bill Belichick has certainly said it is not out of the realm of possibility for the team to do so again this season. However, with Bishop preparing to go overseas with the Frankfurt Galaxy of NFL Europe to get more playing experience, the backup quarterback situation is curious.  

With Drew Bledsoe signed to a 10-year contract and Huard in the mix, the position is crowded. There is no question Bledsoe is the present and future starter for the team. Bishop has made no secret that he wants the opportunity to play, whether with the Patriots or elsewhere.
"They can bring in five more quarterbacks, but I can't control that," Bishop said. "I know what I can do and the coaching staff knows what I can do. Maybe they brought in Damon Huard and they are going to release a quarterback. Maybe they are going to trade a quarterback, I don't know. The only thing I am concerned about right now is going over and being the quarterback of the Frankfurt Galaxy. There are a lot of players depending on me here. I have to take care of my job with the Frankfurt Galaxy. God has a plan, whether or not that is with New England or with another team, I'm just waiting for my plan to come to me."
In two seasons with the Patriots, Bishop has attempted nine passes, completing three for 80 yards and one touchdown. His action mostly has been limited to either short-yardage or Hail Mary situations. Bishop knows the only way to improve himself is to get snaps on regular basis, which is why he agreed to go to NFL Europe. ]()
            "It was a situation where I felt if I wanted to play, take control of a drive, take a team down the field and put them I into the end zone, this was my only opportunity," Bishop said. "I really didn't see it happening with New England, and I've basically spent my time on the sideline watching. I felt like I had to get back into action, and NFL Europe was my opportunity to go out there and play. Now I have to take advantage of it."  

One possibility for Bishop is to play well in NFL Europe in hopes of increasing his trade value for New England. As a former seventh-round pick with limited experience, the demands the Patriots could make are low. However, a strong season with Frankfurt could certainly increase his exposure. So, does Bishop feel he is on display for the entire NFL while he is in Europe this summer?
"That could be the case," Bishop said. "They (the Patriots) may not come out and say that, but in the back of my mind I kind of know what is going on. Like I said, I control my own destiny, and I'm going to go over, play well in NFL Europe and win myself a World Bowl. Whatever happens after that, I can deal with it."
If his success in preseason scrimmages is any indication, Bishop is off to a strong start. In a full-speed, game-condition scrimmage against Berlin last weekend, Bishop engineered a 70-yard scoring drive that was capped off with a 13-yard touchdown pass to wide receiver Andy McCullough. For the day Bishop was 6-of-10 for 85 yards and one touchdown.
"It felt good. I had an opportunity to take more than one play and to see myself making plays and making things happen," Bishop said. "It felt the way it has felt all my life when I've had the opportunity to get in and do the things that I know I can do. I didn't have to think about only being in for one play. By me being able to do that, I got in a zone and was able to move the ball down the field."
While the Frankfurt offense does not necessarily cater to Bishop's athleticism, it will rely on his decision-making ability. The Galaxy scheme will be similar to a no-huddle offense, where Bishop will receive formations from the sideline and then make the checks and audibles he sees fit.
"We have a scheme that can attack upfield and can attack any defensive front," Bishop said. "A lot of the plays will be based on the quarterback and what he sees at the line of scrimmage. By me being in those situations with the Frankfurt Galaxy, it's going to better me as a quarterback as far as recognizing defenses and running the right play.
"I'm definitely excited about it because everybody is depending on me to get them in the right place. We had a scrimmage game last Saturday where we started out on the 30-yard line, and eight or nine plays later we were in the end zone. Something was going right, and I'm having fun doing what I am doing right now."
Making it more fun for Bishop is the presence of safety Tony George, also a New England allocation. George is one of Bishop's closest friends with the Patriots, and the two have high hopes for this NFL Europe season.
"Both Tony and I have been on a team in New England that has struggled for a couple years, and we're with a whole different team now," Bishop said. "Everybody looks up to Tony on defense and everybody looks up to me on offense. Those are roles that we're used to being in, so everything is going fine. If you have two guys who love to win and would do anything it would take to win, like Tony and I, everybody else is going to follow. Once they follow everyone will be on the same page."
]()
            Like Bishop, George is looking forward to being on the field in every-down situations. He has been a significant contributor on special teams, tying for the team lead with 15 special teams tackles in 2000. However, he has found himself buried on the depth chart behind Lawyer Milloy at strong safety.  

"This brings an opportunity, which is something I feel I have worked for," George said. "Being out there every down is definitely something I want to be a part of. I want to show my teammates that they can depend on me. I want to be able to carry leadership skills onto the field for each and every down."
George, who will be working interchangeably at both free and strong safety for Frankfurt, said Bishop and personal development were his major reasons for agreeing to play in Europe. He finds himself in a very similar situation to Bishop, in that he will be responsible for the defensive calls and directing the Galaxy defense. ]()
            "That's the job of every safety. We are often looked upon as the quarterback of the defense," George said. "The safeties make the checks, and when there is a play-action, he is the one who has to make sure everyone is lined up properly. The safeties make sure everyone is ready to go. Using the abilities I have developed under Coach Belichick's system, Coach (Pete) Carroll's system and the coach's system here has really helped me out. I'm just looking forward to the opportunity to go out and be a signal-caller for the defense."  

For now George is completely focused on the Frankfurt season. He had an interception in the same scrimmage against Berlin and has been impressive in 7-on-7 drills. Eventually he will be back in camp with the Patriots, and he hopes a strong summer will translate into improved opportunities in New England.
"I'm not up there with the coaches and I don't know who they feel will be comfortable back there playing the third position," George said. "The only thing I can do is try to make myself better and try to help this team win a World Bowl championship. Right now I'm not focusing on too far down the future and how I am going to get playing time; but you would hope that if someone can go over and lead the league in interceptions they could get consideration for playing time. There ought to be some kind of opening or some kind of playing time allotted."
Bishop and George will leave for Europe after training camp closes April 12, and there is just one thing George is anxious about.
"This is my first time leaving the States, so I'm a bit nervous about flying for the eight-10 hours," George said with a laugh. "But again, it's an opportunity that most people never see. It's not only an opportunity to help my team win a World Bowl championship, but it's also an opportunity for me to make myself a better player technique-wise."