The first year of the Bill Belichick era has proven to be very similar to Drew Bledsoe's rookie season.
A new offensive system, a lot of new faces and a lot of tough games. After beginning the season 1-11, the Patriots won the final four games of the season. That momentum helped create a positive feeling that fed into a 10-6 season in 1994. Bledsoe is hoping this season can finish on a similar high note.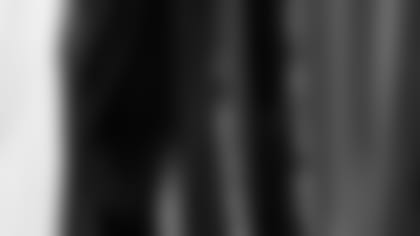 ]()
            "Let me put it this way. When you're faced with a situation like this where the carrot that you were chasing is no longer there for you, where winning a championship and being in contention for the playoffs is no longer there as your motivation, then you have to look elsewhere for motivation," Bledsoe said. "One of the areas that we're looking to is toward building momentum going into next season. In '93, we finished strong.  

We won our last four games and we were able to carry that over into the next season where we were able to get into the playoffs. There are some parallels there. The make up of the team is different. We have more veteran players that have experience winning in the past. But I think the motivation has to be the same. We have to go out and try to win as many of these last four games as we can and have something that we can carry into next year."
Bledsoe said he and the other veterans on the team understand the importance of fighting through the end of a tough season. He still has confidence in the team and wants to prove the Patriots are better than their record indicates.
"You look at guys like myself, Chris Slade, Bruce Armstrong, Troy Brown, guys that have been around here for a long time and have experienced the winning seasons and the success that we've had in the past," Bledsoe said. "It's very frustrating. When you're young sometimes you just don't know any better. That doesn't change the fact that the parallels are still there.
"You want to win, coming down the stretch, in this season, in these last four games and we want to win all four so we can go into next season feeling like we're building on something. You look at what we've done to this point in the season where we've lost a ton of games that we were very close in."
Bledsoe understands that many of the youngsters on the team are still adjusting to life in the NFL. But the season has been very tough on everyone.
"The guys that are the most important parts of this team, the guys that are leaders on this team all feel the same way," Bledsoe said. "It's been like a nightmare that we can't shake out of. That being said, we do have some young players on this team that are trying to find their way in the league.
"When you're a young players and you come in, a lot of times your focus is simply on staying on the team, trying to get your job right all the time. In some cases, guys don't fully understand the emotional investment some of the older players have in the team. Does that mean that they don't care? No. Does that mean that they're not competitive? No. It doesn't mean that. Sometimes guys can be so focused on just simply doing their job, staying on the team and staying alive in the league. Some of the other stuff may fade out and doesn't seem important to them."
Tight end Chris Eitzmann was added to the injury list as questionable for Monday's game. Eitzmann injured his ribs on Wednesday… New England has had just six passing plays of 30 yards or more… Former Patriot fifth-round draft pick Jeff Marriott was signed to the Jacksonville Jaguars practice squad… Another former Patriot, linebacker Marc Megna of Fall River, MA was released by the Cincinnati Bengals.