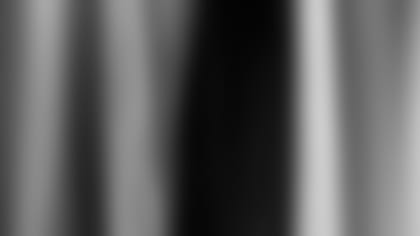 ]()
            Quarterback Drew Bledsoe took a few snaps on Thursday and dressed for Friday's workouts, but it still remains unlikely that he will be ready for action against Cleveland.  

Head Coach Bill Belichick said Friday that a decision on whether Bledsoe plays would probably not be made until just before game time. The thumb injury has not gotten progressively better, but it also has not gotten any worse.
"It'll probably be a game-time decision. If the game was today, it would be one thing, but it's not," Belichick said. "We'll keep moving along on this and see what happens on Sunday when we get to the stadium."
Bledsoe jammed the thumb on the helmet of Buffalo linebacker Sam Rogers while trying to complete a pass last Sunday. If Bledsoe can't go on Sunday, Belichick left no doubt as to whom would start in his place.
"If Drew can't start, John (Friesz) will," Belichick said.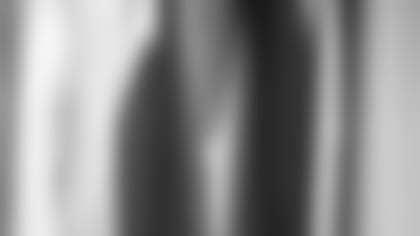 ]()
            Friesz came in during the second quarter against the Bills and completed 11-of-21 passes for 66 yards. The last time Friesz started an NFL game was Oct. 25, 1998 while he was playing for Seattle. He completed 14-of-21 passes for 234 yards and one touchdown. The score came on the longest pass of his career when he hit Joey Galloway for an 81-yard strike.  

Johnson, Chatham downgraded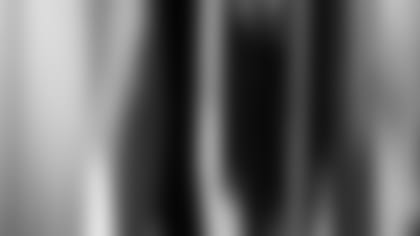 ]()
            The Patriots gave more bad injury news Friday, as linebackers Ted Johnson and Matt Chatham were both were changed from questionable to doubtful on the team's official injury report. Both are almost certainly not going to be able to suit up on Sunday.  

Johnson, who has a thigh injury, was walking around in the locker room, but he did not put pads on for practice. Chatham was on crutches for the second straight day and was not putting any weight on his leg.
The linebacker spot is very thin for the Patriots, as Chris Slade (back), Olrick Johnson (back), and Willie McGinest (calf) are all questionable for the game. That leaves Tedy Bruschi and Rob Holmberg as the only healthy linebackers on the roster.
"We'll have to do something," Belichick said. "Whether it is something with the defensive linemen or the defensive backs, we'll have to do something to cover it up."
While he didn't disclose how the Patriots would set up on defense, Belichick did mention that he has used different formations to make up for depleted linebacker corps in the past. Back in 1996 while Belichick and the Patriots were in the midst of a Super Bowl run, New England had to go with both 1-3-7 and 1-2-8 schemes that had as many as eight defensive backs on the field with Bruschi being the only linebacker.
Moore enjoying time in Cleveland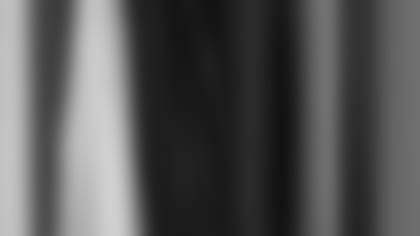 ]()
            With the current state of the linebacker group, the Patriots could use the services of Marty Moore. The veteran left New England after five seasons and signed with Cleveland during the offseason.  

A solid backup and special teams player, Moore is playing well for the Browns. He is fourth on the team with 47 tackles despite starting just four of 10 games. Moore, who is the oldest player on the Cleveland defense despite being just 29 years old, has 32 stops in the last four games.
"He is a guy that we are very pleased with. He is a very versatile guy," Cleveland Head Coach Chris Palmer said. "Originally we had him playing behind Wali Rainer in the middle. Then when we lost [Rahim] Abdullah, and we moved Jamir Miller over to the strong side linebacker and played Moore at the Will linebacker. That helped us a great deal and [Moore] has played real well the last couple weeks."
Moore, who wanted to re-sign with the Patriots, said he got a better deal with the Browns because there was more guaranteed money in the deal he was offered. He sought out the deal with Cleveland after deciding his future in New England was not too bright, but he has good memories of his days with the Patriots.
"I am 29 and I am looked at as one of the old guys. But it has been a great career. It has been something that goes by so fast and you just try to hang on as long as you can," Moore said. "Hopefully I am going to try to hang around a couple more years in this business until I get kicked out. But it is something that…it does, it flies by.
"I can still remember a lot of things when I was a rookie, in my rookie season. Now I am one of the oldest guys on our team. I look around and guys are like, 'man you're old, and how long have you been playing?' I don't look it as being old because when I was at New England there was Bruce Armstrong, there was Henry Thomas, there was Ben Coates, and there were several guys like that. Around here, we just don't have that."
Special teams present interesting battle
One of the more interesting match-ups Sunday will be on special teams when Cleveland punts the ball. Browns' punter Chris Gardocki averages 46.7 yards per punt with a net average of 39.4 yards, which tops the league.
"Our special teams are playing solid. Our punter is probably our MVP right now, Chris Gardocki," Palmer said. "He has got 20 punts inside the 20-yard line. He has got a good average of 46.7, with a net of 39.4. So we are very pleased with our kicking game right now."
            ![]()

            For the Patriots, Troy Brown leads the AFC with an average of 16 yards per return. Brown, St. Louis' Az-Zahir Hakim and Detroit's Desmond Howard are all on pace to have the best punt return average for a season since 1982.  

"Troy Brown is a guy that is definitely a go-to guy," Palmer said. "He has made big play after big play and he does an excellent job on punt returns."
J.R. Redmond will attempt to score a touchdown in his third consecutive game this Sunday… Adam Vinatieri has connected on seven straight field goal attempts, exactly half of the team-record 14 set by Tony Franklin in 1986... New England is the only AFC team without a 300-yard passer or a 100-yard rusher in one game this season… The Cleveland defense has held opponents to an average of just 3.89 yards on first down, which is best in the NFL… Cleveland has outscored opponents 41-16 in the first quarter this season, but the Browns have been outscored 207-60 in the final three quarters… The Browns offensive line has allowed just 18 sacks through 10 games, a vast improvement over the 37 they allowed through 10 games a year ago.