Luke Bryan and his new pal Rob Gronkowski grabbed plenty of headlines over the weekend after the country music star surprised his sold-out Gillette Stadium crowd with the return of Gronk during Friday night's "Sunset Repeat Tour" concert. Hours before Gronk's on-stage cameo, there was another notable Patriots connection made as Brett Young, one of the show's opening acts, took the stage in Foxborough.
Brett, the 2018 Academy of Country Music New Male Vocalist of the Year and one of country music's hottest artists, has family ties to the Pats through his uncle, Randy Vataha, who was a Patriots wide receiver for six seasons (1971-76).
"It is cool to play in any stadium; stadium gigs are fun," Brett said. "Obviously people are coming out to support country music and they are just a lot of fun to perform to. As for performing at Gillette Stadium, [the Patriots] are a legendary franchise, so that becomes even more special all by itself. But then you add the fact that this is where my uncle had his football career and it is very exciting."
Brett, whose Gillette Stadium show was his second in an NFL stadium, fondly recalled some of his childhood memories of visiting his New England family prior to taking the stage on June 21.
"The first time I ever flew on a plane was to come out and visit my family up here," he said. "New England is somewhere, as a kid, I visited a lot. I did a lot of traveling and came back here for my cousin's wedding, so (\[performing at Gillette Stadium] is a very full-circle moment for me and it's a beautiful stadium. We are excited to be here."
To commemorate the special occasion, the Patriots gifted Brett with a customized Patriots jersey donning No. 11, his high school number, and several photos of Uncle Randy's playing days with the team.
"It's cool whenever the No. 11 jersey is also meaningful to the city you're playing in," Young said. "Here, it is obviously [Julian Edelman]. I recently did a gig at the Golden State Warriors' arena and that's Klay Thompson's number, so it's really cool when that number means something to the fans. And it's really neat to see these photos of Randy. I'm sure he'll love to see them, too."
A love for sports runs deep in Brett and his family, as the country music artist played quarterback and was heavily recruited in baseball as a pitcher, receiving a baseball scholarship to play at Fresno State and being selected in the MLB Draft by the Tampa Bay Devils Rays and Minnesota Twins.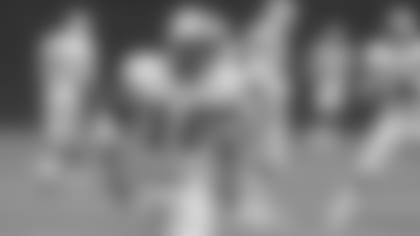 "I grew up in Southern California and I grew up a big sports fan," he said. "I was taught to support your local teams and we had this weird thing where we support our local teams, but we have family in New England and they have their local teams. So we've had some interesting things like Red Sox-Dodgers and Celtics-Lakers over the years, but for the most part it has given us an opportunity to root for each other's teams as well."
So, who was Brett rooting for this past February during Super Bowl LIII between the Patriots and Rams? The answer is music to the ears of Patriots Nation.
"I'll be honest, what is happening with the Rams is so good for L.A., so I like that, but I felt very abandoned by the Rams as a kid when they left L.A. for St. Louis," Young said. "I am still, at this point, reluctant to take [the Rams] back so I was with my New England family this year for the Super Bowl … I love that my New England family has just amazing sports teams and they are able to enjoy that."
The Boston-L.A. rivalry, however, still remains a friendly one in the family.
"One of my cousins on my dad's side grew up in Southern California her whole life and she is a diehard New England sports fan," Brett said. "It was kind of fun to watch the crossover. We will root against each other when it is our two teams, but any other day we are rooting for each other's teams. It's been pretty fun to talk trash and support together. Boston has such a rich sports history and it's when you have a fan base that's not only supportive but also kind. Boston fans are good to other teams; they don't have to hate you to win. It's a cool city and I think the sports teams here have a lot to do with that."
New England also has a good reputation for loving country music, something Young was excited to experience again firsthand at Gillette Stadium.
"There are a lot of great country music fans specifically in Boston," he said. "The first time I got to come play in Boston, I hadn't moved to Nashville yet. It was at a time where we were calling me a singer/songwriter so it was just me and my guitar. I opened for a guy named Tyrone Wells at Brighton Music Hall and that was the first time I saw what kind of music fans were here."
Fast forward to last year, Young sold out back-to-back shows at the House of Blues in Boston.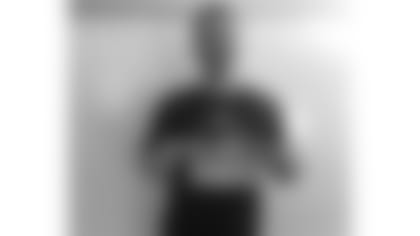 "I've had a lot of fun playing shows in this city and getting to know the New England country music fans," Young said. "The northeast is not where country music came from so to see such rabid country music fans here is very cool and I'm always happy to be back."
As for Brett's uncle, Randy was born in Santa Monica and was drafted in the 17th round of the 1971 draft by the Los Angeles Rams. After being released by the Rams, Randy was picked up by the Patriots and played alongside his former Stanford teammate, Jim Plunkett.
Randy played six seasons for the Patriots, scoring 23 touchdowns, which ranks seventh among the Patriots all-time scorers and is tied for 23rd with Shawn Jefferson on the team's All-Time Leading Receivers list with 178 receptions. Randy's best season with the Patriots was his first in 1971, when he led the team with 51 catches, 872 yards and nine touchdowns.
To Brett, he is simply "Uncle Randy." And while Uncle Randy has enjoyed much success on the football field and in business, we're told he should leave the singing to his nephew.
"My cousins always give Uncle Randy a hard time and tell this story and I think it's really funny," Young said. "Apparently Randy is not a great singer. When my cousins were growing up, they'd be riding in the car and he'd be singing way off key and they'd be like, 'Dad, it's terrible, you're off key.' He'd always tell them, 'No, it's the harmony.' He has a beautiful vintage Gibson acoustic guitar that he's had for years, so he obviously has a love for music. But if you ever catch Uncle Randy singing, just tell yourself, 'It's the harmony.'
Isabella Borg contributed to this story.