...It was interesting that on the first few Bears punts, the Patriots sent Danny Amendola back to receive. He's been Julian Edelman's backup at that spot, and has at times been on the field with Edelman as the intermediate return man several years in front of Edelman. Against Chicago, though, Amendola was given the nod the first three times in the game. These were his first punt returns since last season, when he returned one against Carolina. Amendola didn't do a whole lot with them – just 15 yards total on two returns (the other was a shanked punt that Amendola chose to let bounce). Edelman is clearly the more dynamic return man. In fact, he's one of the best in the NFL at it. Perhaps after last week, when Amendola did a decent job returning kickoffs, the team wanted to give him some meaningful reps.
...The offensive line, with rookie Bryan Stork back at center and Dan Connolly at left guard, was run-blocking well on the opening drive. Running back Jonas Gray, in just his second game, did a nice job reading his blocks and choosing the holes decisively.
...Tom Brady's first touchdown pass came from 1st-and-goal from the CHI 6-yard line on the opening drive. Under center, Brady had Gray alone behind him in the backfield. WR Brandon LaFell and TE Michael Hoomanawanui were lined up to the right, along with Edelman, who motioned all the way over to the left before the snap. That's where TE Rob Gronkowski was down in a three-point stance. Safety Ryan Mundy manned up on Gronk, who ran a simple corner route. Edelman ran a short out underneath Gronk, which drew CB Tim Jennings to him instead of staying back to help Mundy with Gronk. Brady floated a pass over Mundy's head where only Gronk could get it. The big fella did a great job keeping both feet inbounds as he negotiated the white boundary with Mundy draped on his back. Excellent execution by QB and pass catcher.
...With no Chandler Jones (out with a hip injury for the foreseeable future) and the Bears heavy on big receivers, it wasn't surprising to see the Patriots come out on defense with a so-called "Big Nickel" sub package, adding a third safety in Patrick Chung in place of Jones.
...In his second regular season game with New England, CB Brandon Browner showed up in a positive way on the first two drives. He was step-for-step with WR Brandon Marshall on a deep incompletion, and later made a nice pass defense/tackle on TE Martellus Bennett that, even if it were completed, would have been short of the first down marker. The play was on third down and forced a Bears punt. Browner's aggressiveness garnered a pair of flags in his debut last week, but he didn't back down this week against Chicago in the first quarter, and it paid dividends.
...It was rare to see Brady be stuffed for no gain on a QB sneak. The Bears seemed to anticipate he'd do so on 2nd-and-goal from the 1 and got good penetration to clog up the middle. Normally, he gains at least a couple of yards on such plays, but Chicago snuffed it out this time.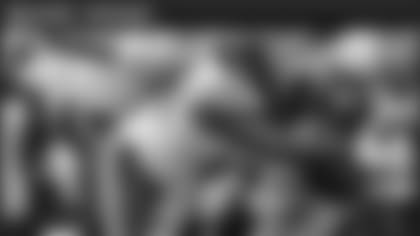 ](http://www.pjtra.com/t/RUBKRExHR0BKSElGRUBISEtERw)...New England lucked out when Chicago stuffed Gray on 4th-and-goal from the 1, because rookie center Bryan Stork was flagged for a false start, which gave the Patriots an extra down with which to kick a field goal. Stork clearly jerked his left arm back before he snapped the ball.
...It wasn't just the o-line, but also FB James Develin helping open up holes for Patriots backs. Really like the role he's earned for himself in this offense.
...Stork was called again for a false start on the next possession. He seemed to be thrown off by Brady's cadence. Even though he's a rookie, Stork is too good a player to be making those kinds of mistakes. Chalk it up to a bad day individually for him.
...The next New England touchdown was almost too easy. The Patriots were in what looked like an obvious running formation, with Gray and Develin in an I-formation behind Brady. The other three eligible receivers were all of New England's tight ends. Hooman was alone to the left, while Gronk and Tim Wright were to the right. Everyone was in a three-point stance, which gave the appearance of a running play. Brady play-action faked to Gray at the snap, and Wright released from the line of scrimmage to run a crossing pattern to the left at the back of the end zone. Jennings couldn't keep pace and Wright easily separated from him. All Brady had to do was throw a nice touch pass, as if there were no defenders there at all. Wright made the catch effortlessly for the score.
...Browner's illegal contact penalty on Bennett, which nullified a Devin McCourty INT, was legit the way the rules are now enforced. Browner dove at Bennett's legs just before the ball got to the spot. It was the right call by the officiating crew.
...Cutler's TD toss to RB Matt Forte was not intended to go to him at first. The play on 1st-and-10 from the NE 25 was a designed pass to the left, but both of Cutler's main receivers on that side were covered. Cutler and Forte then improvised. Forte darted out of the backfield, where he was pass protecting for Cutler, toward the right pylon, where no Patriots defenders could be found. Forte easily outran LB Jamie Collins and Cutler, rolling to his right, threw a nice ball over Collins' head and hit Forte in stride for the score.
...Tough day for Stork, who committed a holding penalty and mishandled a snap to Brady that was recovered by Gray, both in the second quarter. It was hard to tell if his holding infraction was valid or not. He was caught up with a number of bodies in the middle of the line and it was difficult to see what he'd done to draw the flag.
...Not a great day either for Edelman as a receiver, who has now dropped multiple catchable passes in consecutive outings.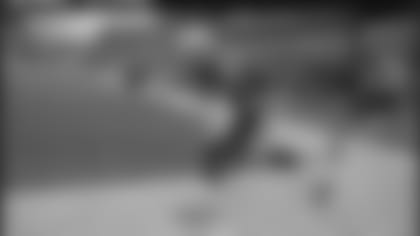 ](http://www.pjtra.com/t/RUBKRExHR0BKSElGRUBISEtERw)...It was fun to watch Gronkowski against Chicago. He looked like his old self – a dominant mismatch who couldn't be defended no matter how many Bears were around him. He seems finally to be back at full strength and it's making an enormous difference in New England's offensive execution.
...LaFell, too, made some impressive catches on throws that weren't as precise as Brady would have liked them. He really looked good catching the football and picking up extra yardage. LaFell, the big free agent acquisition on offense this season, at last looks comfortable in his grasp of this offense.
...Brady's second TD to Gronk looked like two mistakes were made. First, Brady went under center, then quickly stood up before going back under to take the snap. This season, a point of emphasis for officiating crews is to prevent QBs from making sudden movements like that pre-snap. Referee Brad Allen's crew let Brady slide on that one. Next, Gronk nicely kept both feet inbounds, just like his first touchdown in the same area (though at the opposite end of the field), but he appeared to lose control of the ball as he fell to the ground. The play was reviewed but not overturned, surprisingly.
...Edelman showed why he's deserves to return punts when he took one 42 yards at the end of the quarter. His vision is superb in this regard and his quickness and elusiveness are a threat on every return. I'd be surprised if he's not the main option once again next week when Denver comes to town.
...A penalty by Chicago on Edelman's return gave New England a 1st-and-goal from the 9. LaFell, in a 1-on-1 matchup with rookie CB Al Louis-Jean on the left, ran a great fade route down the sideline and Brady threw the ball slightly behind him. LaFell reached up and snagged the ball with two hands away from Lous-Jean in the end zone. Great adjustment by LaFell.
...Very next play, Cutler was sacked and stripped of the ball. LB Dont'a Hightower first got Cutler by the legs so he couldn't move, then rookie DL Zach Moore jumped on Cutler from behind and knocked the ball loose. DE Rob Ninkovich had come all the way around from the left side, around the pocket, and was in the right spot on the right side to be right where the ball came loose. He jumped on it, then got up and eluded one Bear as a convoy of Patriots teammates cleared a path for him to the end zone from about 10 yards out. It was Hightower's rush up the middle, however, that really caused the play to break down for Cutler. Forte did a poor job blocking Hightower, which is why the linebacker was able to get so close to the quarterback.
*
*3rd Quarter
...Gronkowski's third TD at the start of the second half began life as a simple 10-yard in-route, which he ran against 1-on-1 coverage from safety Chris Conte. Gronk shed Conte with his move and Brady fired a pass on target that Conte nearly batted down as he dove for it. But Gronk made the catch near the left numbers, then stiff-armed Mundy at the sideline. Gronk turned back to the middle of the field and outran several Bears to the goal line. Amazing individual effort by Gronk, who was immediately pulled from the game because of dehydration.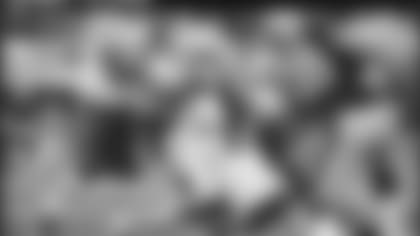 ](http://www.pjtra.com/t/RUBKRExHR0BKSElGRUBISEtERw)...Cutler was sacked again on the Bears' first possession of the half. Vince Wilfork, from an interior tackle spot, engaged the right guard at the snap, but for some reason, the Chicago lineman released from Wilfork after a moment and turned inside to help his center on a double team. This gave Wilfork a clear run at Cutler, who stepped up to avoid him. Rookie DL Dominique Easley, from the defensive right side, had beaten his man and was in position to pounce on Cutler from the backside.
...Some lackadaisical defense by New England allowed the Bears to drive for a score on their next possession. The Patriots were playing soft, keeping the ball in front of them for the most part. The drive ended with Browner getting tangled with Bennett in the end zone on the left side. As both players went down, Bennett somehow managed to keep his concentration on Cutler's pass and reached up for it while his back was hitting the ground. Bennett made the catch and Browner drew a pass interference flag, which Chicago obviously declined.
...Chicago scored next on its 2-point conversion attempt. TE Dante Rosario, who motioned into the backfield before the snap, just ran an out-route from there. Safety Patrick Chung got two hands on Rosario at the line of scrimmage, but chose not to follow him on the rest of his route. Chung appeared to be focusing more on where Cutler was in the pocket, but no other Patriots defenders were in the area to guard Rosario, who caught Cutler's slightly overthrown pass with a sliding effort that was just barely inbounds.*
...Collins drew a PI penalty and then whiffed on what should have been an easy sack of Cutler in the fourth quarter. Couple of sloppy plays from the second-year 'backer.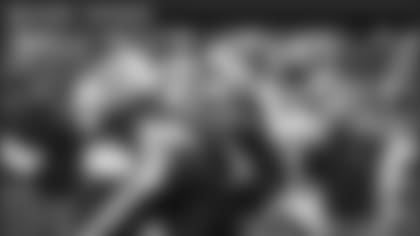 ](http://www.pjtra.com/t/RUBKRExHR0BKSElGRUBISEtERw)...Rookie CB Malcolm Butler was beaten by WR Alshon Jeffery for a TD with five minutes to go in the game. Jeffery was in the slot left, and though Butler was manning up to him at the line of scrimmage, the rookie failed to get a jam on the receiver within the allowable five-yard window. Jeffery, as a result, ran his route cleanly – a 10-yard out – and Cutler threw a precise ball that Butler tried to dive and swat away, but it was too far out of his reach. Good catch and field sense by Jeffery to pitter-patter his feet to get both down inbounds.
...Another successful 2-point conversion followed. Forte was alone in the backfield behind Cutler. The Patriots sent three blitzers up the middle, and Cutler just backpedaled away from them. Forte shuffled to the left and took Cutler's dump-off pass untouched into the end zone.*
DO YOUR JOB - Tom Brady** – Five touchdowns in a game is impressive no matter who you are. For Brady, it's even more eye-popping when you consider he's now thrown four or more TDs in a game 21 times, and it's been five years since he's tossed five in one game. He also missed on just five pass attempts: three were flat-out drops, one was a miscommunication with Edelman, and the fifth was just a good defensive effort by Chicago to knock the ball down. Otherwise, Brady had a phenomenal day. He did his job as well as you could ask any quarterback to do it.