…On the game's first drive, Detroit got the ball to WR Golden Tate, who was covered man-to-man by CB Darrelle Revis, by using another receiver to pick, or rub, Revis. On the first play, in fact, the receiver, Jeremy Ross, flat-out blocked Revis as if it were a running play. The second time, it was Corey Fuller who rubbed Revis. Tate gained 24 and 17 yards on those respective plays.
…Revis was never far from Tate, though, and on the third attempt showed why he's the best corner in football. Revis reached around and batted down QB Matthew Stafford's 3rd-down pass at the last moment, without making contact with Tate. Excellent technique and execution by Revis to force Detroit into a field goal situation.
…A Sebastian Vollmer hands-to-the-face penalty looked like a deserved call. Vollmer appeared to get a jab at DE Ziggy Ansah's facemask, unintentionally perhaps, but it wiped out a first-down catch by Rob Gronkowski and put New England's offense a 3rd-and-long that they couldn't convert on the next play.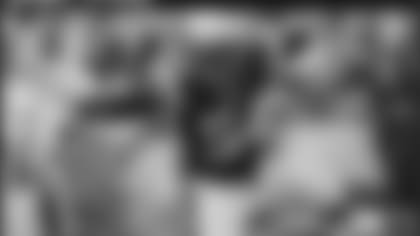 ](http://www.pjtra.com/t/RUBKRExHR0BKSElGRUBISEtERw)…LB Akeem Ayers' sack of Stafford was a thing of beauty. He beat not one, but two would-be Detroit blockers to get into the backfield and bring down Stafford. Standing up opposite the backup left tackle, rookie Cornelius Lucas, Ayers faked like he was taking an outside track. Lucas and running back Joique Bell, the hot receiver on the play, followed Ayers, who made a quick rip move to the inside of Lucas. Ayers was home free at that point and made a b-line to Stafford, who never saw him coming. Great play by Ayers on 3rd down, forcing a Lions punt.
…A rare drop on the next Patriots possession by Gronk. It was one of a season-high seven drops by New England receivers on the afternoon. Gronk's drop contributed to the second three-and-out series to start the game for New England.
…Punter Ryan Allen made a tremendous recovery of a horrible snap by Danny Aiken on the ensuing punt. The ball barely got off the ground on its way to Allen, but the punter managed to scoop it up and uncork a perfect 66-yard punt that pinned Detroit deep in their own terrirotry.
…Stafford was brought down in the backfield a second time on the next drive, this time by DE Rob Ninkovich. In his usual left end spot, Ninkovich, coming out of a three-point stance, initially engaged RT LaAdrian Waddle before stunting inside. Bell again could have impeded Ninko's progress, but the back was moving at high speed again as an outlet receiver for his QB. Bell ran right past Ninkovich as the DE was racing up the middle.
…New England's front seven was exerting its will in the running game, in particular LB Dont'a Hightower, who was tossing Lions aside as he made and assisted on several tackles.
…Tom Brady was not sharp in the opening quarter. Three of his passes were either high, wide, or short and incomplete, and a fourth would have been had Julian Edelman not made a phenomenal move to tip a high pass to himself as he straddled the sideline. Edelman, however, dropped what would have been a touchdown later in the quarter.
…TE Tim Wright made up for Edelman's mistake on the very next play. It couldn't have been simpler for Wright, who was lined up in the slot on 3rd-and-goal from the DET 4. Lions were playing zone, but no one was guarding the area directly in front of Wright. The tight end simply jogged straight into the end zone and Brady saw him immediately. He fired the ball to his uncovered target for the score.
…Rookie DL Zach Moore should have had the third sack of Stafford in the opening quarter when the QB was flushed out of the pocket to his left. Moore came racing in on the unprotected Stafford, but the QB pivoted out of Moore's diving effort. Moore could have done a better job of squaring his shoulders instead of needlessly lunging at Stafford. The play resulted in a 16-yard completion to WR Calvin Johnson.
…Danny Amendola's 81-yard kickoff return was in part a byproduct of some textbook blocking up front by his teammates. Chris Jones and Josh Kline formed his initial wedge and were able to shove aside the first two Lions to arrive on-scene. Five yards upfield, Brandon Bolden and Chris White walled off another Detroit player. A few yards ahead of them, Brandon LaFell threw another key block to open up the lane even more. Amendola then eluded the kicker and continued racing up the right sideline past Detroit's bench. As another pair of Lions caught up, Amendola applied the brakes, allowing Nate Ebner to fly in and deliver a block, while White swooped in to assist again as well. Amendola cut inside and behind his two teammates before finally being tackled by the shoestrings at the Lions' 22-yard line.
…LeGarrette Blount's first TD back in New England was aided by a well-executed wide receiver screen to LaFell that gained 16 and put the Patriots in 1st-and-goal at Detroit's 6. Then a Lions penalty cut that distance in half. Needing just three yards to score, the Patriots came out in a shotgun, with Blount to Brady's right. LaFell, slot right, and Edelman were split out, while tight ends Rob Gronkowski and Michael Hoomanawanui were in three-point stances to the left of Nate Solder. Edelman came in motion toward the o-line. At the snap, Brady handed to Blount, who took the ball straight up the middle. Right guard Ryan Wendell pulled to the left and helped double-team with Hooman on a block. Blount scraped off Wendell's back, but the defender dove at Blount's legs as he went by. Meanwhile, Solder was one step ahead and swallowing up another Lion, while Edelman had come into the middle of the play just in time to deliver a final block to safety Isa Abdul-Quddus, who was the last Lion in position possibly to stop Blount short of the goal line. Edelman's block made that impossible, though, and Blount surged into the end zone.
…Ninkovich came up with a huge play that was wiped out by a teammate's penalty. What should have been Ninko's second sack of the day – on 3rd-and-11, no less – ended up being negated when LB Jamie Collins got a little too aggressive at the line of scrimmage with RB Theo Riddick. Collins was well within the allowable five yards from the line of scrimmage to make contact with an eligible receiver, but the officials felt that his shove, which nearly knocked Riddick to the ground, was excessive. Ninkovich, meanwhile, had executed another textbook stunt with the help of Hightower and Jones. Those two had engaged the center, right guard, and right tackle, and Ninko just looped behind them into the expansive opening up the middle and was unmolested on his way to Stafford. Collins was right to jam Riddick, but just went a little too far.
…The shotgun and no-huddle were critical on New England's third touchdown drive, which started at their own 7, as were Edelman and running back Shane Vereen. Those two picked up the bulk of the yardage on short passes. Facing 3rd-and-goal from the 8, Brady again was in the shotgun. He had Vereen to his right in the backfield, with LaFell the only receiver wide right. Gronkowski was standing up next to Solder, Wright was in the slot next to Gronk, and Edelman was split wide left. Gronk was Brady's first read at the snap. He ran a slant, but was well-covered. Detroit had no pressure up the middle, however, so Brady stepped up in the pocket and had lots of time and room to survey the field. Wright had run an out-pattern to the goal line, drifting into the end zone as he backpedaled, and again was left uncovered. Brady spotted this and made the easy throw.
…Brady was intercepted just in front of the Detroit goal line on the opening drive of the second half by former Patriots safety James Ihedigbo. From the Lions' 10, the QB was looking all the way for Gronk, who was running a post and being draped by LB Josh Bynes. The pass was a little out in front of Gronkowski, and Bynes clearly made contact with Gronk as the ball arrived in the area, but it wasn't enough to warrant a flag. In any event, Ihedigbo, coming across from the defensive right side, read Brady's eyes the whole way and stepped in front of the pass. Good veteran play by him, and perhaps a result of some knowledge of how Brady and Gronk operate in the red zone, having been with the Patriots previously.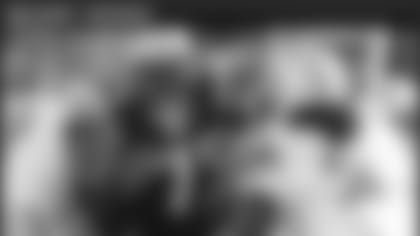 ](http://www.pjtra.com/t/RUBKRExHR0BKSElGRUBISEtERw)…DT Vince Wilfork's pressure up the middle on a 2nd-and-11 from the Lions' 17 contributed to an incomplete pass downfield. Stafford was looking for TE Eric Ebron and may have had time to set his feet and throw were it not for Wilfork, who'd beaten the left guard with an inside rip move and nearly sacked Stafford. But the QB was able to side-step him as the guard shoved Wilfork away at the last moment. But that momentary pause allowed Revis to stay with Ebron and knock the underthrown pass away as Ebron was about to snare it.
…Gronk received a deserved offensive pass interference penalty when he shoved aside CB Darius Slay. Seemed an unnecessary move, as Slay was focused on Vereen coming out of the backfield. Gronk was then held by LB DeAndre Levy, so, had he not committed the initial infraction, the Patriots would have gotten extra yards out of it. Instead, the penalties off-set and the down was replayed.
…One of the many drops by New England was really a tough play on an overthrown pass by Brady to Edelman. The receiver used a stutter-step move to beat his defender downfield and Brady floated his pass in that direction. Edelman almost caught up with it, but appeared to stub his toe in the artificial turf as he began to dive for the ball. He wound up getting his hands on the ball and taking it with him to the ground, but he didn't have complete possession. Had he not been slowed a bit by the turf, he might have been able to extend enough to make the grab down inside the Lions' 5.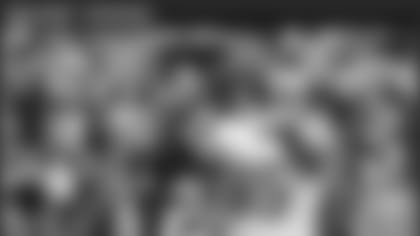 ](http://www.pjtra.com/t/RUBKRExHR0BKSElGRUBISEtERw)…Revis just had a spectacular day knocking passes away right before the receiver was about to catch them.
…Edelman had yet another tremendous punt return for a touchdown, something he does at least once a year it seems, but this one was called back by a block-in-the-back penalty by Patrick Chung. Fuller was the first coverage man bearing down on Edelman as he fielded the ball, and Chung clearly shoved the Lion from behind, which threw off the timing of his tackle attempt on Edelman. It was the right call, but unfortunate that it wiped out another dazzling return by the electrifying return man, Edelman. The rest of the blocking on the play was just fine, including a nice block by Amendola, who was Edelman's up-man, to spring Edelman at the NE 40-yard line. All for naught, however.
…On 3rd-and-4 from the NE 26, Edelman was targeted by Brady and was initially ruled to made the catch, apparently inches from the first-down marker. Detroit challenged the call and they were right in doing so. The ball wasn't secured properly by Edelman as he dove to the ground with it. The call was reversed, which was significant because had Edelman been granted the catch, even if it was inches short, that may have changed Bill Belichick's calculus on what to do on 4th down. The Patriots wound up punting, but with a possible 4th-and-inches, he may have gambled.
…After surrendering one 4th-down attempt by Detroit on the ensuing drive, New England faced a second one a few plays later. On the first one, 4th-and-6, Ebron ran a simple post route against safety Devin McCourty. Ebron may have gotten away with a soft shove on McCourty to help him get open and make the catch.
…The next one was a 4th-and-10 from NE's 25. The Patriots were playing deep to prevent a long pass, and Stafford elected to tuck the ball and run for the marker. Chung was right near the sticks when Stafford arrived, forcing the QB to slide and give himself up. But Stafford slid too early and was short of the first-down marker. New England was fortunate to escape that one, but Chung's presence in the right spot at the right moment made it possible.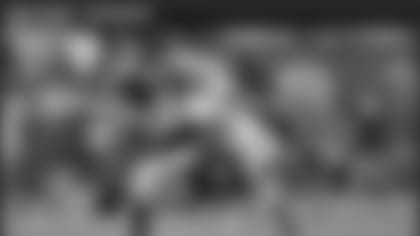 ](http://www.pjtra.com/t/RUBKRExHR0BKSElGRUBISEtERw)…CB Logan Ryan owes his INT of Stafford in large part to a great pass rush by Collins. Lined up on the right side of the defense, along with Ayers (who was on the outside of the left tackle), Collins criss-crossed with Ayers at the snap. Collins took on Lucas, while Ayers went inside to the left guard. Lucas appeared confused by the tactic and just shoved Collins into the pocket. This allowed Collins to hit Stafford as he was releasing the ball. Stafford couldn't follow through properly, and his pass floated high in the air, which gave Ryan time to stop and adjust his body for the ball as it came back down. Ryan was hip to hip with Stafford's intended receiver, Tate, but Tate was slower to react to the underthrown pass.
…Blount's second TD, which came just after the two-minute warning of the game, was even easier than his first. The Patriots were in a heavy package: all three tight ends, plus fullback James Develin, who was in an I-formation with Blount behind Brady. Hooman was in a three-point stance next to Solder, Wright in the same next to Vollmer on the right. Gronk was in a two-point behind Wright before motioning to the left. Gronk, Hooma, and Develin, carved out the path for Blount on the left side, and he simply followed them into the end zone, running over a few Lions in the process.
DO YOUR JOB - Jonathan Casillas
The linebacker who came over at the trade deadline from Tampa Bay started out as almost exclusively a special teams player, but against Detroit, he was on the field for significant reps on defense. Casillas finished the game with three tackles, including one for a loss, and a fourth on special teams. While that might not seem like a jaw-dropping number, the fact that the newcomer is contributing more on defense is a positive sign for him and the club, which needs reliable depth at his position.