...CB Darrelle Revis gave up a 3rd-and-long on the game's opening drive by playing a technique that put him in position not to concede a deeper pass down the field. However, in so doing, he allowed Chiefs WR Dwayne Bowe to run past the 1st-down sticks, turn wheel around to the QB, Alex Smith, who made the easy connection for the 1st down.
...Another 1st down on that first drive was the result of a poor missed tackle by safety Devin McCourty, who slipped upon arriving at tight end Travis Kelce. That allowed Kelce to scoot through a couple of other Patriots defenders and lunge forward for the first down.
...Jones and fellow d-lineman Chris Jones teamed up for a nice sack of Smith on the opening drive. Chandler Jones bull-rushed left tackle Eric Fisher, using his hands to drive Fisher back by getting just under his chin. This move set Jones free off the blind side of Smith. Meanwhile, the other Jones hand-fought right guard Zach Fulton and won an outside release to pressure Smith up the middle, forcing Smith to backpedal into an on-rushing Chandler Jones, who buried him into the turf.
...New England's offense went three-and-out on its first possession after two straight incompletions by Brady. His first was a deep pass that was badly overthrown to Julian Edelman down the right sideline, the second an equally poor underthrow to Brandon LaFell to the left sideline. Brady was not hurried or facing any significant pressure from the Chiefs on either throw. He just uncorked a couple of duds.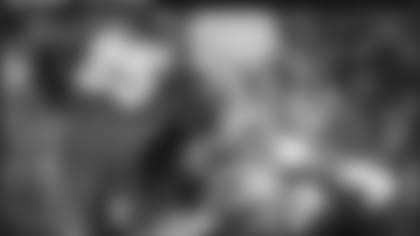 ](http://www.pjtra.com/t/R0BKSkdIREBKSElGRUBISEtERw)...Chandler Jones got swallowed up by Fisher on the right edge several times in the first quarter, which gave RB Jamaal Charles room to bounce outside and pick up big chunks of yardage. Meanwhile, Revis continued to play soft against Bowe, giving up big gains through the air. This is not the kind of coverage I'm used to seeing Revis apply. Looks very strange to see him get bested so often. He nearly knocked one pass away with a great move to attempt to swat the ball down, but he missed by barely an inch and it turned into a 15-yard gain for Bowe.
...Next play, Charles got into the end zone on a simple up-the-middle run that was aided by fullback Anthony Sherman's nice seal block on LB Jerod Mayo. LB Jamie Collins had a chance to hit Charles short of the goal line, but Collins used horrible technique – just throwing a shoulder into Charles' legs instead of wrapping him up with both arms – and the ball carrier powered his way through the weak effort and broke the plane of the goal line for the Chiefs' first TD.
...A decent second New England drive stalled when the Patriots couldn't convert a 3rd-and-2 from the KC 42. Pulling center Bryan Stork got knocked back by LB Josh Mauga as RB Shane Vereen took a shotgun handoff to the right. Making matters worse, right tackle and guard Sebastian Vollmer and rookie Cameron Fleming didn't allowed the defenders they were supposed to block get by them simultaneously. Vereen ran right into this brick wall and was stopped for no gain, forcing a Ryan Allen punt.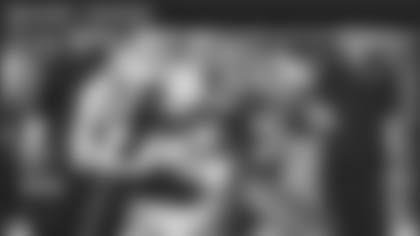 ](http://www.pjtra.com/t/R0BKSkdIREBKSElGRUBISEtERw)...Second-year Chiefs RB Knile Davis gained 48 yards on one play on the ensuing drive. It was a misdirection from KC, with Smith faking a handoff to WR A.J. Jenkins who had come from the left side into the backfield, along with Bowe. The linebackers and DBs bit badly, following the motioning WRs to the right side, while Davis took the ball into a weakened d-line. Vince Wilfork actually should have brought Davis down at the line of scrimmage, but he didn't wrap up Davis well when he dove at the ball carrier's midsection. Davis shot through the line with nothing but green grass ahead of him for half a field.
...Kelce grabbed 33 more yards on the next play when he simply sat in the Patriots zone and caught a short pass to the right. Safety Tavon Wilson slipped as he approached to make the tackle, leaving Kelce free to ramble inside the 10-yard line before getting knocked out of bounds.
...KC finished off the drive the next play with another score. Charles was split wide right and took a bubble screen pass from Smith. His two blockers did a good enough job of getting in the way of Patriots DBs to allow Charles to dive through a pile of bodies near the goal line and somersault into the end zone.
...The Patriots had a chance to continue their next two extended drives, but failures on third down – a completion that was short and a well-defended incompletion – forced more punts from Allen. Execution was just slightly off. Nothing dramatically wrong on either play.
...The Chiefs had double-digit gains on half the plays on their next scoring drive. Great route-running and poor tackling by New England were what led to these. KC was just sharper in its execution, while the Patriots were sloppy. For the most part, they were in position to make plays and just didn't.
...Brady's fumble at the start of the third quarter was a result of pressure off the right side of the o-line from two Chiefs: DL Allen Bailey and LB Justin Houston. Bailey beat Fleming by getting leverage underneath Fleming and ripping through his attempted block. This forced Brady to step up in the pocket. As he did, Houston, who was engaged by Vollmer, slid to the middle from his end position. Brady attempted to dump the ball off to hot receiver Shane Vereen, but as he reached forward, Houston's hand appeared to knock the ball loose. New England recovered, but it was third down, so they had to punt anyway.
...Brady wasn't so fortunate on the next possession. On 2nd-and-7 from his own 14, Brady took the snap from under center and dropped back, faking a handoff to Vereen. OLB Tamba Hali didn't do anything special to beat Nate Solder off the left side. He just rounded the corner, and as Solder tried to get two hands on him, he leaned over and missed. Hali's speed was the difference, and he was on Brady's back before Brady knew what was coming. Brady never saw Hali as he cocked his arm back to throw. Hali karate-chopped Brady's arm and the ball fell to the ground. Hali pounced on it at the NE 9.
...Two plays later, KC was in a trips left, with Smith in the gun and Charles beside him to the right. One receiver was wide right, and at the snap, he ran a shallow corner route to clear out space in the flat for Charles. The back ran a simple five-yard out pattern, to which LB Jerod Mayo was too slow to react.
...Things got worse on New England's next drive. Brady was in the gun with two TEs to the right in three-point stances and two WRs left. RB Stevan Ridley was in the backfield to Brady's left. Brady had plenty of time to throw and lofted a pass to an area occupied only by CB Sean Smith. Both Edelman and LaFell had run cut-off routes, so, perhaps Brady was anticipating one of them running further downfield. It seemed that way by the way Brady tossed the ball. It's even unclear which of the two receivers was Brady's intended target. Clear case of miscommunication between the QB and receivers.
...DL Joe Vellano was credited with a sack of Smith in this quarter, but it was really a byproduct of pincer pressure from Rob Ninkovich and Wilfork. Coming from either side of Smith, they forced the QB to step up in the pocket and try to scramble. But Vellano shed his blocker and brought Smith down by pouncing on his back. Four-yard loss.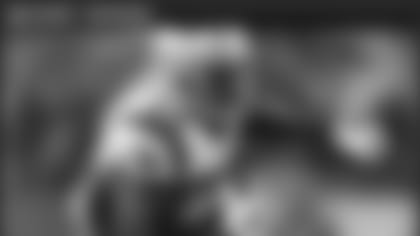 ](http://www.pjtra.com/t/R0BKSkdIREBKSElGRUBISEtERw)...Brady finally found LaFell for his first score as a Patriot. He was split wide right, with Edelman next to him. Edelman motioned pre-snap all the way across to the left, where Danny Amendola and Rob Gronkowski were lined up. LaFell was now isolated on the right. He ran a very elementary slant pattern and four Chiefs converged on him, but he managed to break free and gallop the remaining 40 yards or so for the score. Chalk it up to poor tackling by all those KC defenders. LaFell should've been dropped right where he caught the ball.
...Kelce's TD catch was far too easy because he was uncovered. Chiefs were in a jumbo package at the NE 2, showing a run formation. But at the snap, all the backs and receivers released into pass patterns, including the tight end, who made a b-line for the far right corner of the end zone. No Patriots bothered to follow him until the ball was in the air and on its way to him. By that point, it was far too late.
...Brady's pick-six throw that made it 41-7 Chiefs appeared to be a classic case of the QB not seeing a defender who'd been sitting back in pass coverage. Either that, or Brady thought he could fit the ball into the window between safety Husain Abdullah and Danny Amendola, his intended receiver. Abdullah was just standing in the middle of the field about 20 yards away and read Brady's eyes in textbook fashion. He jumped in front of Brady's pass for make the interception, then with help from his teammates, ran untouched into the end zone 40 yards later for the final KC points of the night.
...The games final score came when rookie QB Jimmy Garoppolo took over for Brady and hit Gronk for a slant that Gronk muscled into the end zone through several defenders. Classic Gronkowski. It was "garbage time," but I really liked Garoppolo's poise in the pocket and decision making, as well as what I saw from rookie RB James White in his debut on that drive.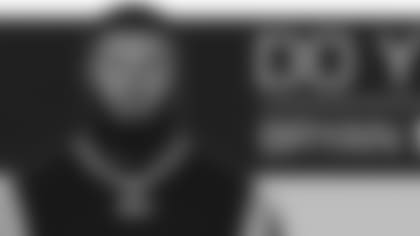 DO YOUR JOB: Bryan Stork – The rookie center was given his first start, in the noisiest venue in the NFL and on the biggest of gridiron stages: Monday Night Football. Stork proved more than capable for the challenge. With the offensive line the focus of so much scrutiny, Stork did his job and brought a measure of stability to the o-line at a time when it desperately needs some.