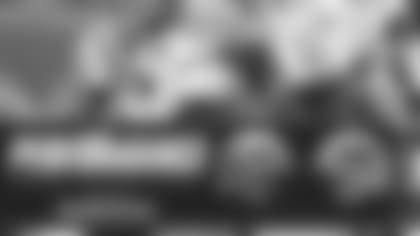 …Knowing how much they got gashed in Week 7 by the Jets' rushing attack, New England trotted out a different front 7 personnel package to start the rematch in New York. The three down linemen were Vince Wilfork at nose, flanked by Alan Branch and Sealver Siliga. The latter duo was not available for the Patriots in the previous contest, as Siliga was on IR and Branch not with the team yet. This new front made an impact immediately in helping limit the Jets' ground game in the opening stanza.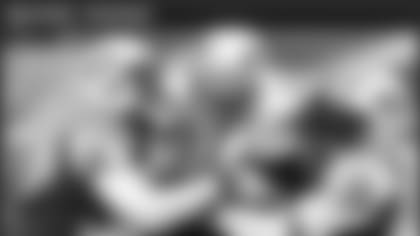 ](http://www.pjtra.com/t/RUBKRExHR0BKSElGRUBISEtERw)…Tom Brady suffered his first of four first-half sacks on the team's first possession. It was 3rd-and-3 from the NY 47, and the Patriots were in a shotgun formation. Brady had RB Shane Vereen to his right, WR Brian Tyms split wide right and TE Rob Gronkowski in a three-point stance next to RT Sebastian Vollmer. WR Bandon LaFell was slot left and WR Danny Amendola was wide left, motioning back toward the middle of the formation before the snap. The Jets D blitzed Brady with LB Jason Babin in a three-point stance and LB Calvin Pace from a stand-up position on the left hash, along with LB David Harris from what looked like the Mike position. All of New England's receivers were well-covered, and the blitz from the left side gave New York the 3-1 advantage over LT Nate Solder. It was an unfair fight at that point. Vereen had run a pattern out of the backfield, leaving Brady exposed. All three LBs converged on Brady for the takedown. None of the other Patriots linemen were able to recognize this and react in time to help out.
…It was good to see DE Chandler Jones contributing in the rush defense as well as the aforementioned bigger bodies up front.
…Even though rookie OL Cameron Fleming was active again after missing several weeks with a left ankle injury, the Patriots continued for the second straight week to rely on Solder to be the extra blocker in their "heavy" run packages. Solder would report as eligible while Marcus Cannon came in to play left tackle. This, of course, meant Solder would have to sit out a play thereafter if he wanted to return to his customary position. But the coaching staff obviously felt that Solder gave them a better advantage on the edge than Cannon, or even a recovered Fleming, who was instrumental in the rushing attack last month in Indianapolis. Solder even went in motion on occasion against the Jets, which, as a former college tight end, is not foreign to Solder. The running game was not very effective in the first quarter, however. It gained just five yards, three of which came on a Brady QB sneak.
…Brady's next sack came on 1st-and-10 from the NE 44. Brady was under center this time around. He had a receiver split wide on either side, and two tight ends to the right, one of whom was Solder, lined up eligible next to Vollmer. Gronk motioned to the left pre-snap. RB Jonas Gray was deep in the backfield. Brady play-actioned to him and wheeled around to look downfield for an open receiver. Cannon was beaten by LB Quentin Coples, who gave Cannon a good shove to the upper chest and drove him back. Coples nearly took Brady down with one hand, but the QB wiggled out of his grasp. Meanwhile, Vollmer was getting beaten by DL Sheldon Richardson with a rip move that freed Richardson to swoop in and clean up after Coples.
…The third Brady sack came two plays later, on 3rd-and-14 from the NE 40. Brady was back in the gun, trips left, with Vereen to his right and a receiver slot right. Safety Antonio Allen came on a blitz from the offensive left side and Vereen tried to pick him up. Gronk had stayed in as an extra pass blocker, perhaps in anticipation of another Jets blitz, but he saw LB Demario Davis blitzing to Gronk's inside, which drew the TE's attention there momentarily. This gave Allen a freer run toward Brady, and Vereen did not have great position to obstruct Allen before he reached Brady. Gronk's hesitation, then decision to help out with Allen left Davis untouched as he provided backup to Allen's tackle of Brady.
…In what is becoming a familiar formation for the Patriots in red zone and goal-to-go situations, Gronkowski was split wide left on 1st-and-goal from the NY 3. Brady was in the shotgun in an obvious passing formation (no backs in the backfield at first until Vereen motioned from the far right of the formation into the backfield to Brady's right). Amendola, LaFell, and TE Tim Wright were also in the game. The latter was in a three-point stance next to Vollmer. Amendola was a step off the line of scrimmage to the right on the numbers, and LaFell was slot left. Jets showed man coverage. Brady saw Gronk mismatched against a much smaller DB, rookie safety Calvin Pryor, and threw a nice back-shoulder fade to him for the game's first score.
…CB Darrelle Revis made a few nice plays against the run versus his former team.
…Jets QB Geno Smith responded to the Patriots' score with a TD drive of his own. The critical play was on 2nd-and-8 from the NE 20. Smith was under center, with a back behind him, two receivers left, and two tight ends in three-point stances to the right, along the o-line, one of whom was Jeff Cumberland. Safety Patrick Chung was his responsibility in New England's man-defense. Cumberland, the inside guy of the two tight ends, fired out of his stance and shoulder-feinted like he was going to make a move to the sideline. Chung paused for a moment to look back at Smith, and while he did, Cumberland turned up and headed for the end zone, easily getting a few steps behind Chung. Smith floated a perfect ball over Chung's head and hit his TE in stride in the end zone.
…The fourth and final Brady sack was the penultimate play of the half, on 1st-and-10 from NE's own 17. Again, he was in the shotgun, trips right, one wide left, and Vereen to his left in the backfield. This time, it was backup left guard Josh Kline who was victimized. Playing in place of injured starter/co-captain Dan Connolly, Kline simply got bull-rushed by Richardson and driven back into Brady. Meanwhile, Pace came from the right offensive side on a stunt from his OLB position and would up engaging rookie C Bryan Stork. Pace pushed him back into Brady, too, and both Jets defenders shared the takedown of Brady.
…Gronkowski drew an offensive pass interference penalty that was deserved after he pushed off on not one, but two Jets defenders on 3rd-and-11 from NE's 30 on the opening drive of the half. The pass was incomplete, as it was a bit high for Gronk and bounced off his hands, but even had he caught it, the play would have been brought back.
…Vereen gave the Patriots O a jolt in the third quarter when he was given a few chances to run the football. He gained 38 yards on 6 carries, accounting for just shy of half the yards on New England's field-goal-scoring drive at the end of the quarter. A combination of better blocking and good reads by Vereen made this possible.
…LB Jamie Collins' interception of Smith on the next Jets possession set up New England's go-ahead TD. On 2nd-and-10 from his own 20, Smith took the snap from center and dropped back to pass. Collins was in his customary linebacker spot about five yards off the line of scrimmage. At the snap, TE Jace Amaro, lined up in the slot to Collins' side of the formation, ran what looked like a crossing pattern at first, but he turned his route back upfield. Collins stuck with him, but kept his eyes on Smith in the backfield. Smith tried to lob the ball over Collins, but it was underthrown because Smith was getting pressured by Jones diving at his feet from the left. Smith didn't step into his throw and it fell right into Collins' hands.
…For the second time in as many weeks, Brady has scrambled for more than 10 yards on a play and come very close to scoring a touchdown run in the process. This week, it was the first play of the final quarter, on 1st-and-10 from the Jets' 13. Brady was in an empty backfield shotgun, with trips right and two receivers left. With all his men covered, Brady pump-faked from the 21-yard line, then took off to the right. Again, around the 15, he faked like he was going to throw, but then tucked the ball and cut up along the right hash marks. As he began to slide around the 4, Davis, the linebacker, came flying in from the end zone and dove at Brady's exposed right leg. Looked like a nasty hit that could have injured Brady, but the QB popped right back up and went back to the huddle.
…Two plays later, from the 1, FB James Develin delivered a key block that helped Gray find the end zone. Gray and Develin were in an I-formation, Solder was the extra blocker next to Vollmer on the right, while Wright and Gronk were the inside and outside guys (in three-point stances) on the left end of the line. Classic jumbo or heavy package for just such a scenario. Jets loaded up with eight men in the box. Develin fired out to the right to neutralize Allen with a great pancake block, and Gray cut inside this to dive underneath his o-linemen on that side and (just barely) sneak over the goal line. Replays were inconclusive on the issue of Gray breaking the plane of the goal line, so the call on the field stood. Patriots went up 17-13.
…Siliga came up with a crucial sack of Smith down in the Patriots' red zone midway through the final quarter. From the gun, trips right, single receiver left, back in the backfield to his left, Smith took the snap. The credit should actually go to Jones here, because he was the first player to make contact with Smith. Jones rushed the left tackle and tossed him aside rather easily while Siliga engaged the left guard. Siliga then slid to the middle and wound up taking on the right guard, as Jones was bearing down on Smith from his blind side. But Smith saw Jones at the last moment and spun out of his would-be tackle. Siliga had good position and leverage on the right guard and was right in front of Smith when he looked up. Smith had no chance. Jets were forced to kick a field goal after an incompletion on the next play. Huge repercussions from Siliga and Jones teaming up on that sack.
…New England nearly gave away the game when Brady threw a pick on their next drive. He was trying to find LaFell along the left sideline, but was about to be sacked by Babin. This prevented Brady from following through properly on his throw. The ball sailed wide of LaFell, who tried to reach back across his body for it, but it ricocheted into the arms of CB Marcus Williams at the NE 30.
…The D came up big again for New England when LB Dont'a Hightower sacked Smith for a 10-yard loss on 3rd-and-4 from the NE 24. RB Bilal Powell should have had the responsibility of taking on Hightower on the inside rush, but for some reason, Powell slid to his right to help his right tackle double-team DE Rob Ninkovich. Hightower had a clean shot at Smith at that point.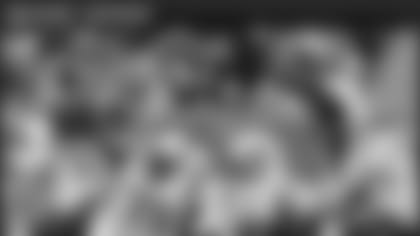 ](http://www.pjtra.com/t/RUBKRExHR0BKSElGRUBISEtERw)…The next play, Nick Folk's 53-yard field goal attempt to give the Jets a lead, was partially blocked by Wilfork, although on replays, it's difficult to see. Wilfork and his teammates certainly celebrated like he got a piece of it, swarming him after the kick sailed wide left, and Wilfork was credited with a block in the official game book of stats. He must not have gotten a lot of the ball, because it was still turning end-over-end, but it certainly looked like its trajectory was altered just enough. Second time this year a Jets-Patriots game ended with a blocked field goal.
DO YOUR JOB - Danny Amendola – With wide receiver Julian Edelman not making the trip to New Jersey, Danny Amendola knew he was going to see a lot more action against the Jets. Though little-used heretofore this season, Amendola was a factor on offense and special teams, catching eight passes for 63 yards, returning three punts for an equal 63 yards, and five kickoffs for 91 yards. The veteran also came up with one of the game's more crucial plays: a 3rd-and-7 with less than five minutes to go in the game and New England clinging to the thinnest of 17-16 leads. Amendola made the catch on a screen pass and fought his way to the first-down marker. The officials brought out the measurement chains and ruled that he made the first down by just enough. After the Jets challenged the call, the play stood and New England was able to continue its drive and run out the clock.