…Green Bay's offensive line was doing a nice job of blocking for RB Eddie Lacy on the opening drive. They were opening up such big holes that Lacy wasn't even getting touched until he reached the second or third level of the Patriots' D. Just good, up-front blocking against a New England front seven that was mostly spread out along the line of scrimmage as the Patriots came out in man coverage to defend the Packers' three-wide sets.
…The Pack o-line also did a decent job of pass protecting for QB Aaron Rodgers in the early stages, although he was off-target on three of his first four passes. Two were overthrown and another was batted away first by safety Devin McCourty then CB Darrelle Revis. A penalty on CB Brandon Browner negated that one, however. Rodgers' receivers were open on the overthrown balls, though, and were unlucky not to have come away with more than 3 points on their first drive.
…New England's o-line, by contrast, was not getting a good push or handling their blocking assignments particularly well on the first Patriots drive.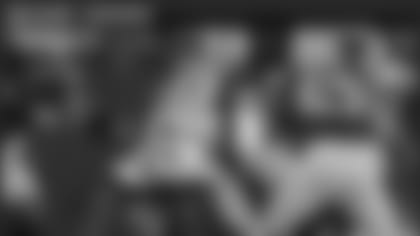 ](http://www.pjtra.com/t/RUBKRExHR0BKSElGRUBISEtERw)…What should have been LB Akeem Ayers' fourth sack in his first five games with the Patriots was wiped out by a hands-to-the-face penalty of Browner. First let's examine the sack itself. It came on 2nd-and-10 from the GB 17 on the second Pack possession. The Patriots D was in a man-to-man, cover-2 look to counter the Pack's four-wide balanced set, with Lacy in the backfield to Rodgers' left. At the snap, TE Andrew Quarless, in the slot with Ayers standing directly opposite him, ran a slant. This left just Lacy to pick up the charging Ayers, but Lacy was an outlet receiver for Rodgers on the play and ran straight for the flat. Neither Packer even laid a hand on Ayers, who was a free pass at Rodgers. As this was occurring, Browner tried to give WR Jordy Nelson a shove as he released from the line of scrimmage. Browner may have been aiming for Nelson's shoulder pads, but he wound up striking his opponent's facemask. No choice for the officials but to throw the penalty flag.
…Packers defenders were playing very tightly against New England's receivers on the second Patriots drive. This forced one incompletion (a well-defended swat on an attempt to WR Brandon LaFell) and two short throws to TE Rob Gronkowksi and WR Julian Edelman that resulted in no yards-after-catch and a three-and-out for the New England offense.
…The Patriots did a much better job against the run on the next couple of Packer drives. The d-line was clogging up lanes, allowing linebackers Jamie Collins and Dont'a Hightower, along with safety Patrick Chung, to come up and finish off their tackles.
…CB Logan Ryan was having a difficult time staying with his man, WR Davanta Adams, in the first quarter. Ryan was giving Adams free runs, without any sort of jam at the line of scrimmage, and the receiver was taking advantage of this to gain just enough separation from Ryan on his routes. This was particularly evident on the 45-yard reception by Adams that set up Green Bay's first TD. Ryan was playing too soft and bit on too many double-moves by Adams. That's how Adams got open on the 45-yarder down the left side (along New England's sideline). Ryan wasn't providing any sort of obstacle for Adams, and the receiver was making him pay dearly.
…On the TD toss from Rodgers to his rookie TE Richard Rodgers, it started with a great play fake by the QB. Rodgers was in the shotgun, with the rookie in a three-point stance to the right of the offensive formation. Chung was his responsibility. Rodgers looked immediately to his split right receiver, Nelson, and pump-faked so hard he nearly lost the football. The tight end, meantime, ran a simple post route, but Chung, backpedaling had one eye on where the QB was faking his throw. This momentary hesitation allowed the tight end to get a free release and beat Chung downfield. Rodgers lofted a perfect pass that Chung, as he caught up to the other Rodgers, couldn't deflect in time.
…RB Brandon Bolden owed both his 12-yard run early in the second quarter and 6-yard TD run on the next play to excellent pulling blocks by right guard Ryan Wendell and seal blocks by Gronkowski. Bolden was in the shotgun to Brady's right on both plays and Gronkowski was in three-point stances next to LT Nate Solder. Gronkowski created the left side wall of the holes that Bolden found on those plays, while left guard Dan Connolly and rookie center Bryan Stork walled off the right. Wendell pulled inside those alleys that were created and Bolden just followed him. Bolden kept his feet churning on the first run after initial contact was made by the Packers, and on the TD scamper, Bolden used some finesse moves to elude three defenders as he crossed the goal line. But the running lanes would not have been there without excellent individual blocks by Gronk and Wendell, and the combo blocks from Connolly and Stork.
…CB Kyle Arrington took the place of Ryan in the second quarter as the third corner on the field for New England, along with Browner and Revis.
…I'm liking the way Ayers is starting to get more familiar with the Patriots defense and continuing to make good individual plays by reacting instinctively. His 2-yard tackle-for-loss against Lacy on 1st-and-10 from the NE 18 was a prime example of this. Ayers, as the stand-up OLB on the right defensive side, took on his blocker, the left tackle, and just threw him aside as Lacy ran to his side. Even if he hadn't thrown the blocker off, Ayers was holding his own in contain duties and might have at least slowed Lacy down or limited the gain. Instead, Ayers was able to invade the backfield and drop Lacy for a loss.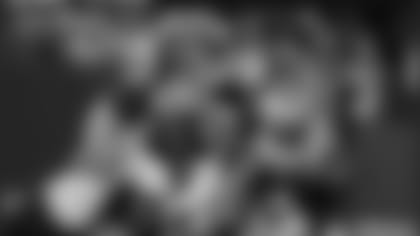 ](http://www.pjtra.com/t/RUBKRExHR0BKSElGRUBISEtERw)…Hightower continues to demonstrate playmaking skills as this season progresses. He made another big one on that same drive into the red zone by Green Bay. On 3rd-and-goal from the 6, Hightower was deep in his middle linebacker spot, looking like he might stay there to patrol the middle of the field or even drop back into pass coverage, but at the snap, he blitzed the shotgun Rodgers straight up the middle (A-gap, between the Packers' center and right guard). Both of those linemen were slow to react and Hightower raced past them and unobstructed to Rodgers, bringing him down and forcing a Green Bay field goal.
…LaFell's first touchdown catch came on a 3rd-and-goal situation from the Packer 2. LaFell was the lone receiver wide right. RB Shane Vereen was in the backfield to Brady's right in the shotgun. Edelman was wide left, with TE Tim Wright in the slot and Gronk standing next to and a step behind Solder. Brady looked LaFell's way the entire time. LaFell initially took an angle to the inside of cornerback Tramon Williams to move the defender further inward and create space to the outside. LaFell straightened out his route, faked again like he was going to cut inside along the back of the end zone, but then turned his route the opposite direction and headed for the right side of the end zone. Williams was easily beaten by a couple of steps and Brady just fired the ball to an open LaFell for the score.
…Rodgers countered with under two minutes to go, however. DE Rob Ninkovich got caught a couple times in that first half in mismatches in pass coverage. First, he gave up a big gain to WR Randall Cobb, then a long pass on the last drive of the half to RB James Starks. This set up the Pack with great field position just over midfield in New England territory.
…On 3rd-and-2 from the NE 45, the Packers went four wide in a balanced set, one back in the shotgun next to Rodgers. Nelson was wide right with Revis on him, playing tightly at the line. New England had 10 men either in the box or along the line of scrimmage with just a single safety, McCourty, deep in the middle of the defensive backfield. Nelson ran a short in-cut route underneath Revis and McCourty overcommitted to that side, ending up almost directly behind Revis. This left an enormous void in the middle and to the left side of the field. Nelson ran at a 45-degree angle clear across the field as McCourty made a valiant effort to catch up to him. It was too late, though, as Nelson stretched the football into the pylon for the score. Had McCourty been anchored more in the middle, the play surely would not have been that big a gain.
…Both Brady and Rodgers did fantastic jobs of moving around in the pocket to avoid pressure throughout the game.
…One of the rare instances when it broke down for either QB was when DL Chris Jones was able to sack Rodgers as he tried to escape the pocket. It was 2nd-and-12 from the NE 28. Jones and the rest of the Patriots front did a nice job of standing their ground against the Packers' o-line. Jones, in fact, was double-teamed just before he made the play. Rodgers' receivers were covered and the pocket closing in on Rodgers from the sides. As he tried to step up and scramble, Ninkovich actually stunted around and behind Jones first, to get Rodgers to slow up. Ninkovich over-pursued and slipped, but this gave Jones the chance to swoop in and mop up with the takedown.
…Brady was far off the mark on a number of passes in the third quarter, overthrowing some and rushing himself on a couple others, which led to erratic placement of the ball.
…Browner gets criticized often for his penalty-inducing aggressiveness, but he made a Revis-like play against Nelson that may have gone unnoticed. Nelson ran an underneath in-cut from the outside, hoping his teammate in the slot would screen or at least slow down Browner, which it almost did. But Browner made up the ground and thanks to a Rodgers throw that was a bit behind Nelson, Browner was able to reach around the receiver and knock the ball down for an incompletion.
…Rodgers again was sacked while trying to scramble, this time by Collins. Like Hightower, Collins blitzed up the A-gap, but this time, Lacy was there to provide a block that knocked Collins to the ground. Rodgers sidestepped the onslaught and took off toward the line of scrimmage, but Hightower was racing there to meet him. Rodgers turned and backtracked, right into the arms of Collins, who'd managed to get back up and continue his pursuit. Good hustle by Collins. He actually caused Rodgers to fumble, but the QB scooped up the loose ball on his own.
…In a rare appearance by Aaron Dobson (he's been inactive most of the season), the second-year wideout didn't do much to help his cause. On a deep go-route up the right side along his team's sideline, Dobson stretched for an overthrown Brady ball, somersaulted as he hit the turf, and came up hobbling. He immediately went back to the bench and the medical staff had to attend to him. He was announced as having a hamstring injury and did not return.
…Brady's second TD toss to LaFell came early in the final quarter. The play was set up by two strong runs by LeGarrette Blount to get New England down to the GB 15. Brady was alone in the gun, with three receivers to his right, two to his left, including LaFell the furthest wide to that side. Brady was looking his direction the whole time. After five yards, LaFell stutter-stepped as if he were going to cut across the middle, and Brady slightly pumped to get CB Davon House to bite. House paused, and LaFell took off for the left side of the end zone. Brady delivered a precise back-shoulder throw which House never saw coming because he had his back turned the whole time. LaFell did well to get the ball and keep both feet in bounds as he spun clockwise to make the catch. Great execution by QB and receiver.
…Hightower injured his right shoulder late in the game when he was engaged with LT David Bakhtiari, who was holding onto Hightower's jersey. Hightower tried to break free by chopping down on Bakhtiari's arm with a couple of hard swings, the second of which appeared to do damage to Hightower's own body. He received treatment on the field after the play and was helped to the sideline afterward.
](http://www.pjtra.com/t/RUBKRExHR0BKSElGRUBISEtERw)…The final three plays of New England's possession were critical to the outcome. On 2nd-and-9 from the GB 20, Brady, in the gun, had Gronk split wide left against safety Ha Ha Clinton-Dix. Gronk ran a go, with Clinton-Dix step-for-step with him. Brady's throw was on target, but Clinton-Dix was in the way. Gronk had to dive and reach underneath the Packer to get his hands on the ball, which he somehow did and actually made the catch for a split-second. But Clinton-Dix drove his helmet into the ball and knocked it free.
…Next play, Brady was sacked the one and only time of the day. It was 3rd-and-9 and Brady was in the gun. Solder was driven back by DE/OLB Mike Neal, who reached out from behind Brady and tugged at his jersey. This froze Brady for a moment, while DT Mike Daniels was tossing aside Connolly. When Brady looked up after shaking loose of Neal, Daniels was in his face for the take-down.
…New England was forced to try a long field goal. Ninko's snap was a bit behind holder Ryan Allen, but this didn't really seem to affect the placement of the ball for Stephen Gostkowski. It looked like Gostkowski just pushed the ball by not following through enough on his swing. The ball was on a wide-right trajectory the whole way from 47 yards out. He also may have gotten under the ball a bit and not hit it on the sweet spot. Green Bay took over and converted a critical 3rd-and-43 from their own 43 to seal the game.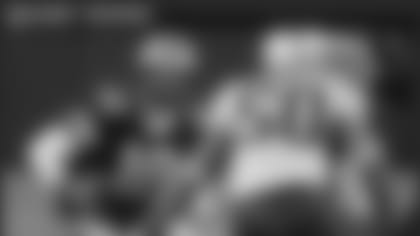 ](http://www.pjtra.com/t/RUBKRExHR0BKSElGRUBISEtERw) DO YOUR JOB: Rob Ninkovich
Ninkovich had an active day against the Pack with five solo tackles on defense, but it was his pinch-hitting performance as the team's long snapper for the day that stood out. Having to replace concussed Danny Aiken, Ninkovich stepped in and did a nearly flawless job on both punts and placekick snaps. Just one of his efforts was slightly under-delivered. Overall, Ninkovich did his job and then some against Green Bay.