Their playing days are over or drawing to a close with the average NFL on-field career under four years. They aren't superstars with megabucks in the bank. They're young and have their whole lives in front of them. What do they do now?
That question likely worries a huge group of former NFL players who may not be ready (prepared) for a next step in their career. The same goes for current players first focused on their current "job," which doesn't provide the job security often found in corporate America.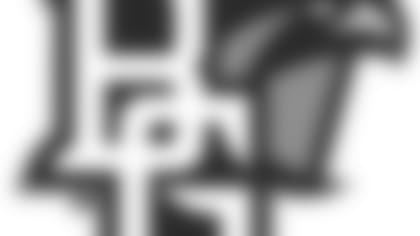 But thanks to an innovative 'boot camp' created by the NFL Player Engagement unit and Bowling Green State University (BGSU), 17 former and a few current players were immersed last week in a four-day Sports Journalism and Communication program. It was designed to help them develop and polish writing, public relations, interviewing, reporting and broadcasting skills for careers connected to their pro football playing days.
"We provide a strong introduction to different kinds of writing in camp to help participants go on to write columns, land on-air jobs, become sideline reporters and radio commentators," explained Dr. Terry Rentner, professor and Director, BGSU School of Media and Communications. "Beyond stating the facts, we emphasized from day one that the participants have the unique ability to infuse their personal experiences and personality into everything they do."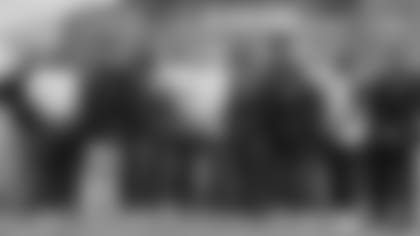 Why? Because although the boot camp participants lack star power and household name status, they possess something that can be infinitely more valuable to real fans of America's game, a real-life first-person perspective of the game from all levels that talking heads lack. Audiences crave this value add be it in the form of storytelling, anecdotes, inside looks at the game and the explanation of the game that only comes from playing and coaching it.
As is the case with these NFL-university created boot camps, the talent level is high.
Panelists and facilitators for the camp included NFL former player-turned-journalist Bucky Brooks of NFL.com, Director of National Sports Journalism Center & former New York Times writer Malcolm Moran, and Senior Manager of Social Media at ESPN Jason Romano. Industry experts from ESPN, Westwood One and FoxSports.com also participated in boot camp sessions.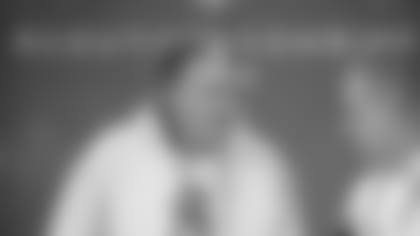 Sports Illustrated and Monday Morning Quarterback (MMQB) writer Peter King selected – and aired - the best 90-second radio commentary piece created by boot camp participants. All of this supplemented the efforts of the BGSU school's faculty and staff.
Technology played an active but not the core role in the boot camp. It continues to change the media landscape, most notably in providing more and different ways for journalists and communications professionals to deliver their creations.
To that end, writing for social media was a focus as was writing for radio. Digital options for sports journalism were identified and investigated as were career opportunities in multimedia. These and other related areas were made opened by technology.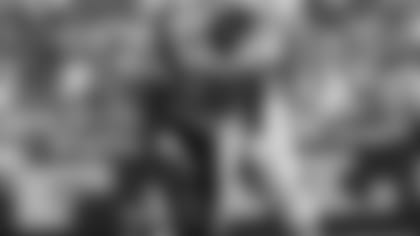 By comparison, NFL Player Engagement and University of Pennsylvania's Wharton School of Business held a boot camp in April that educated participants on what it takes to launch, work for or invest in a tech-based company. It included site visits to Google, Facebook and startup Luxe Valet. Hall-of-Famer Ronnie Lott and player-turned-Olympian-turned-author Jeremy Bloom addressed the group.
Last week, the focus was squarely on sports journalism and communications.
To participate, current and former players had to submit a writing sample for evaluation Former Patriot CB Je'Rod Cherry (NFL veteran) and current Steelers Guard Ramon Foster were among the students. Boot campers also wrote for their individual blogs, which can be found at www.nflpe.sportsblog.com.
Feature stories - The actual writing began in earnest with participants interviewing, in a mock press conference, Veteran NFL Referee John Parry for a feature story on a day-in-the-life of the ref. The BGSU staff provided feedback on each and every participant's entrant, not just generalized comments for the group as a whole.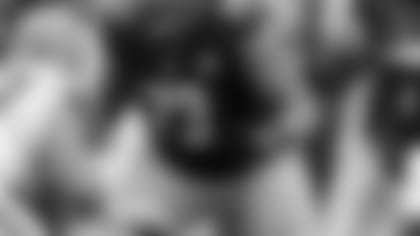 Radio commentary - The boot campers each wrote and recorded a 90-second radio commentary which Peter King reviewed.
Press conferences – Former BGSU Football Head Coach Dino Babers participated in a mock press conference and provided campers feedback on their questions in addition to advising them on how to best prepare for a presser.
Ethics in Journalism – An area that used to be black and white but now resembles 50 shades of gray, ethics in sports journalism was the focus of a special session.
Public relations and crisis management – Campers were educated on "crisis management," a.k.a. dealing with not smiley-face developments and incidents, in order to be prepared rather than caught off guard should they arise. This area is typically included under the broad umbrella of public relations.
As an educator, success stories have to be the ultimate reward.
So it's little surprise that what made Rentner smile last year – the second year she helped offer the boot camp – was flipping on a Big Ten college football game to see a past participant providing his "value add" as a polished sideline reporter.
Imagine how the NFL player-turned-reporter feels.
Bob Wallace is a technology journalist with over 30 years of experience explaining how new services, apps, consumer electronic devices and video sources are reshaping the world of communications as we know it. Wallace has specific expertise in explaining how and why advances in technology, media and entertainment redefine the way football fans interact with the league, teams, players and each other. He's the Founder of Fast Forward Thinking LLC.