As far as coaching minds go, the Denver coaching staff is loaded, according to Patriots Head Coach Bill Belichick.
Belichick said Thursday that the coaching preparations the New England staff has to make are the toughest they have faced thus far.
"This is a tough team to get ready for. They do a lot of things on both sides of the ball that create a lot of scheme problems," Belichick said. "This is probably the toughest game we've had, from a coaching standpoint, to prepare the players for. It's tough because of the number of variables that Mike [Shanahan] and [defensive coordinator] Greg [Robinson] bring into the game from a scheme standpoint."
The Broncos staff has kept the team rolling this season despite getting hit with injuries for the second straight season. Denver is 2-2, but the two losses were a 41-36 loss on the road against defending Super Bowl-champion St. Louis, and a 23-22 loss to Kansas City with starting quarterback Brian Griese on the sidelines.
Belichick did plan on seeing Griese on the field Sunday. In his second year as the starting quarterback, Griese is the league's highest-rated quarterback, but a muscle tear in his shoulder kept him out of the Kansas City game. He is listed as questionable for this weekend, but the injury is such that Griese can't injure it further by playing.
"I would expect to see Griese myself. In terms of the offense, I think both quarterbacks basically run the same offensive system," Belichick said. "They didn't alter very much for Gus [Frerotte]. He's a pretty experienced guy, and I think they would do the same things with either guy at quarterback."
Law calls game "must win"
            ![]()

            The Patriots obviously want to turn their season around. To do that, cornerback Ty Law said winning in Denver is a necessity Sunday.  

"This is like a must-win game for us. Hopefully we can start a little rally before the bye week," Law said. "I know it's hard to play in Denver. The history of this franchise playing in Denver isn't very good. We proved that we can beat them last year, but it going to take a lot of effort on our part."
Law and the rest of the secondary will have their hands full against the Broncos tandem of Rod Smith and Ed McCaffrey. Smith and McCaffrey have combined for 42 catches and four touchdowns this season, and each played well in the loss to New England last season. Smith had a 28-yard touchdown catch, while McCaffrey gained more than 100 yards receiving in the 24-23 Patriots win.
"Smith would more or less be the big-play guy, similar to Randy Moss in Minnesota," Law said. "McCaffrey is the kind of guy who does it all. In the red zone, he is the go-to guy. When they need a play, they are going to Ed McCaffrey. That's not taking anything away from Rod Smith, but [McCaffrey] is the security blanket.
"He can also get on top of you. People don't realize how fast he is. He can run. He has long strides. So it doesn't always look like he's moving that fast, but it takes two or three of your steps for each one of his. They have great balance, and both of those receivers are more than 6-3. They create mismatches for pretty much any corner as far as height, size, speed and strength."
Shanahan expects turnaround
Shanahan made some interesting comments about the Patriots in his conference call. Sure, New England is 0-4, but the Broncos coach has a better view of the team.
"This is the best Patriots team that I have seen. I know they are 0-4, but they are not an 0-4 football team," Shanahan said. "I think New England is a lot like us. We haven't scored as much as we would like in the red zone and I think New England is the same way, but I know they are working it. Once that offense clicks, with the strength of that defense that they have, good things are going to happen. I am just hoping it is not going to breakout this week.
"I guarantee you will find out at the end of the season that there is a lot of play in that football team. They play extremely hard and this will be a very successful football team before it is over."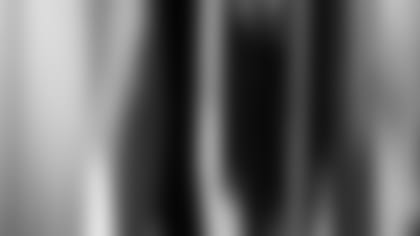 ]()
            Linebacker Ted Johnson enjoys playing on the road and listening to the jabs and comments opposing fans hurl at the Patriots players. While the hostile environments can be entertaining, he said Mile High Stadium is probably the toughest place for a visiting team.  

"Sometimes you can't help but laugh at some of the things these people say. It's part of the game," Johnson said. "It's fun. I enjoy going to other places to play just to see how crazy the fans can be."
How much the fans get on the New England defense will depend largely on how well the Patriots can deal with the Denver offensive line. Johnson said the Broncos line is as good as any in the league, evidenced by the successful ground attack Denver has had for several years.
"They have a great offensive line. Alex Gibbs is their [offensive line] coach, and he teaches the holding technique better than anybody. Those guys hold better than any offensive line I've ever seen," Johnson said. "Not to take anything away from them, because they are great at what they do. They've got a scheme and they've been doing it for years. They all know how to do it. You see a lot of defensive linemen and linebackers getting worn down because they just keep coming at you. It gets frustrating after a while."
Fans at Mile High Stadium this Sunday will try to earn the team a spot a new Guinness® World Record for the loudest roar in a stadium. During halftime of the game, the crowd will make as much noise as possible for a period of 10 seconds, and the results will be verified by Guiness World Records Official Adjudicator Della Howes. The current record was established in Dublin, Ireland in 1999 with a level of 125.4 decibels, a noise level roughly equivalent to a jumbo jet flying over the stadium… The Patriots and Broncos, two of the original American Football League teams, played in the very first AFL game on Sept. 9, 1960. The Broncos won that game, 13-10.