Mike Pettineis more than a year removed from the bitter Border War rivalry between the Patriots and Jets, but the new Browns head coach apparently still has an eye on New England. He also still talks like a guy whose career was cultivated in the style ofRex Ryan**.
In a new MMQB piece about Pettine by former Boston Globe reporter Greg Bedard, Pettine explains why he keeps his defensive playbook relatively small. And the answer takes a bit of a jab at the Patriots organization in true Gang Green fashion.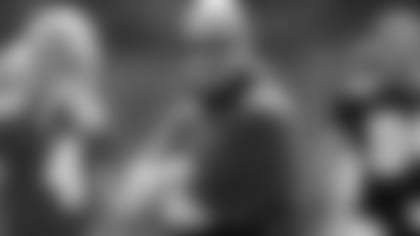 "I don't put a lot of graduate-level information in it," Pettine told MMQB. "We know in places like New England, it's only a matter of time that they somehow mysteriously end up with our playbook."
The comment, though, isn't quite as accusatory as it seems at first glance.
Pettine went on to tell a specific story relating to how New England may have ended up with a Jets defensive playbook in the past. Apparently at Wes Welker's wedding Patriots quarterback Tom Brady "bragged" to Welker friend and then Jets outside linebackers coach Mike that New England had a copy of the New York defensive playbook.
"It didn't shock me because Rex would give them out like candy anyway," Pettine says. "He gave one out to [Alabama coach Nick] Saban and I was like, 'Don't you know Saban and Bill [Belichick] are pretty good friends? I have a feeling it's going to end up in New England.'"
Still, can't imagine Pettine's comments to MMQB will be embraced in Foxborough.
What do you think of Pettine's comments? Big deal or much ado about nothing? Let us know with a comment of your own below!