Linebacker Nick Buoniconti became the third former Patriot to be inducted into the Pro Football Hall of Fame when he was announced as part of the 2001 class.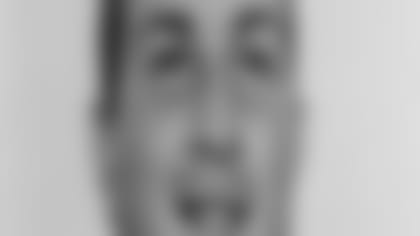 ]()
            Buoniconti, who joined tackle John Hannah and cornerback Mike Haynes as a member of both the Pro Football and Patriots Hall of Fame, was the Senior Committee's nominee. He played linebacker for the Patriots from 1962-68 and was voted to the AFL all-star game five times while with the team. His 24 interceptions rank him seventh in team history.  

Drafted in the 13th round of the 1962 AFL draft, the 5-11, 200-pound Buoniconti was thought to be too small for the professional game. However, in just his second season he helped the Patriots win the 1963 AFL Eastern Division title.
Buoniconti actually had his most success while with the Miami Dolphins. Traded to the Dolphins in 1969 for linebacker John Bramlett, quarterback Kim Hammond and Miami's fifth-round pick in the 1970 draft (linebacker Bob Olson), Buoniconti helped Miami reach three straight Super Bowls from 1971-1973.
The Dolphins won two of those Super Bowls, including the 1972 title game, which capped a perfect 17-0 season for Miami, the only perfect season in league history. Despite the success of the Dolphins and their "No-Name" defense, Buoniconti is the first defensive player from the team to make the Hall of Fame.
Joining Buoniconti in the class of 2001 were coach Marv Levy, guard Mike Munchak, tackle Jackie Slater, wide receiver Lynn Swann, tackle Ron Yary, and defensive end Jack Youngblood. Enshrinement ceremonies will take place on Saturday, Aug. 4 in Canton, Ohio.