Grab the candy and make those dinner reservations. Valentine's Day is here. 
While you may have already have plans for the Valentine in your life, it's never too late to add Patriots flavor to the holiday. We know what you're thinking -- how can your love for the Patriots be romantic? Well, buckle up. We've got a few suggestions to make this a wonderful Pat-entine's Day. 
Surprise your valentine with a flower ... or two.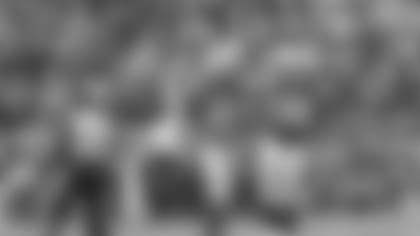 Learn some new moves. Go dancing together.
https://twitter.com/Patriots/status/955408449311035393
Are you interested in someone? Tell them. Shoot your shot. Shoot your arrows.
https://twitter.com/Patriots/status/947545919527927808
Don't be afraid to show some PDA. 
Say those four special words.
Cuddle up on the couch with a warm blanket ... or giant jacket. 
https://twitter.com/Patriots/status/952415305355022336
https://www.facebook.com/tomvstime/videos/2081108082122933/