The churn of change when it comes to the top decision-makers in the AFC East never really ends, does it? The Jets' somewhat surprising sacking of general manager Mike Maccagnan this week means that all three non-Patriots members of the division have swapped out both head coaches and top football executives from 2017 on, in a dizzying span of a little more than two calendar years (not to mention starting quarterbacks, but I digress).
If you're keeping score, that's Sean McDermott replacing Rex Ryan as Bills coach in January 2017 and Brandon Beane taking over for the deposed Doug Whaley as Buffalo's general manager in May of that year. That's the Dolphins moving on from Adam Gase as their coach on New Year's Eve 2018, and letting vice president of football operations Mike Tannenbaum go the same day, with Chris Grier elevated to oversee the football side and rookie head coach Brian Flores hired post-Super Bowl.
And now, add to those moves the Jets replacing Todd Bowles with Gase as their head coach in January's curious intra-division hire, and then completing the cycle by dismissing Maccagnan in mid-May, after four-plus years on the job. Maccagnan got to stay on this year to lead the post-Bowles coaching search, dole out almost $200 million worth of contracts in a free-agency signing spree, and run a Jets draft that had as its centerpiece prized Alabama defensive lineman Quinnen Williams, selected third overall.
But then and only then New York decided Maccagnan's services were no longer required, in effect earning Gase his first win as the Jets coach, in an apparent power struggle he may or may not have even known he was in. Gase is the team's interim general manager for now, while speculation centers on Eagles vice president of player personnel Joe Douglas as the favorite for the Jets full-time GM job, given his close ties with Gase dating from their days together in the Bears organization.
Douglas might even be able to deliver NFL Network analyst — and former Eagles and Ravens scout — Daniel Jeremiah as part of his front-office team in New York (although why anyone would ever willingly move from San Diego is beyond me). The Jets landing both Douglas and Jeremiah would be viewed as solid work within the league, although the big loser in that scenario would be the league's television network, which would be in the market for its third lead draft analyst in two years, after losing Mike Mayock to Oakland's GM job last offseason.
Oh, and in other possibly related news, the Patriots have decided to retain Bill Belichick as their football czar for the 20th consecutive season, thereby foregoing all the fun of hiring a new coach or general manager for yet another year. Makes you wonder what they know that the Jets, Bills and Dolphins don't? (I know, how much time you got?)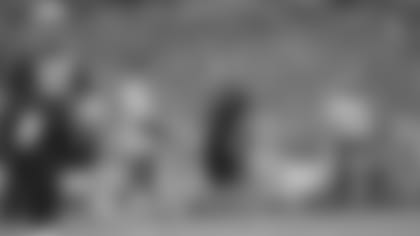 For the Jets' sake, they better hope their post-draft front office shakeup works out at least as well as the last time an AFC East team went this route. Buffalo in 2017 canned Whaley on April 30, right after he ran their draft, and hired the well-respected Beane away from Carolina just nine days later.
Granted, Buffalo isn't on anyone's short list of Super Bowl contenders, but it did end its tortuous 17-season playoff drought in Beane and McDermott's first season in 2017, and despite the regression of last year the Bills are seen as an on-the-right-track team that is rebuilding its roster wisely and finally has a firm footing and foundation in terms of both coaching and the front office. Buffalo's ownership has also been a strength under Terry and Kim Pegula, a description you can't quite apply with a straight face to the Jets or Dolphins under the Woody/Christopher Johnson or Stephen Ross regimes.
To no surprise, Jets CEO and chairman Christopher Johnson maintains his team's general manager job is a plum assignment and will attract great candidates. But the reality is, most franchises let their GMs hire their own coaches and the Jets have reconfigured that process once again, as they did in 2013, when they hired John Idzik as general manager with the provision that he keep Rex Ryan on as head coach. (How'd that work out for you, New York?) Maccagnan and Bowles were hired almost simultaneously in January 2015, and had something of a shotgun marriage given they had no prior experience together.
Of course, if the coach and new general manager already have a solid working relationship, as Gase and Douglas apparently do, then perhaps the Jets can make these hires out of order and still succeed. Again, that's the blueprint the Bills followed two years ago, hiring Beane months after McDermott, but knowing that the pair successfully worked together for years in the Panthers organization.
And if you're wondering, while some have speculated that longtime Patriots personnel executive Scott Pioli might have resigned as the Falcons assistant general manager on Thursday in order to pursue the Jets GM vacancy — imagine how that hire would go over in Foxboro? — I wouldn't bet on it. Pioli's departure from Atlanta has been a long time coming, and I'd be shocked if he decided to climb back into the top football leadership post of an AFC East franchise, especially one that wears green and white. I'd imagine there are about 27 other NFL general manager gigs he'd find more attractive and be enthusiastic about, so careful if you want to go connecting those dots.
Whomever the Jets hire as GM, Gase is suddenly in a comparative position of strength, having four months of seniority on the newcomer. We're not sure what Gase ever did to deserve such power being bestowed, and there are those who still wonder if he's got the goods as a coach, or was merely fortunate to have Peyton Manning to work with in Denver for three seasons. But whatever the truth may be, the reality is Gase now must deliver, especially if the Jets hire Douglas, giving him his top choice as general manager. He'll be the master of his domain and he'll own all that comes with it. But now comes the hard part.
Change at the top is nothing new in most parts of the AFC East, and New York just took its turn once again in starting over. As has always been the case, on-field success from the Jets, Bills and Dolphins is the only thing that will keep history from repeating itself.