When it comes to decking out your house for the holidays, you have to go big or go home. Dave Edelson of Berlin, Conn., went GOAT big.
For the past few years, Dave has decorated his home, centering around his Patriots fandom, and this year he made a 15 feet tall and 8 feet wide display that any Patriots fan will envy. 
The massive light display includes a flying Elvis, Tom Brady, Julian Edelman and, at the bottom, reads "5x Champs."
Needless to say, it's epic.
Every year, Dave makes the whole thing by hand, drawing out the design, bending steel to fit and welding it together. This was the first year he added pals Tom and Julian.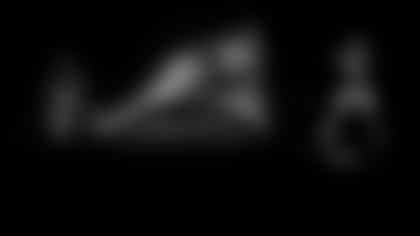 "I've been doing it for a while. I was just trying to think of what I could do for Patriots decorations that no one's ever seen," Dave said. 
While Dave put in a full day's work to get this up and running, it is paying off. Patriots fans in Berlin and in nearby towns drive by every night to check it out and take photos with it. 
"Everyone asks me where I bought it and I say, 'Nope, I made it.' I get 20 to 30 cars every night that stop and take pictures of it," Dave said. "It's very awesome. It's a good feeling that people come out. To see everyone else's expressions is pretty cool."
Do you have Patriots decorations up for the holiday season? We want to see them! Tag us on social media or email us at Lifestyle@Patriots.com