INDIANAPOLIS -- On Friday, the first player whose name was called to meet with media covering the NFL Scouting Combine was Joey Bosa. There's also a very good chance that the Ohio State defensive end will be the first to hear his name called on April 28, when the first round of the NFL Draft begins (the Tennessee Titans currently own that pick).
It's therefore highly unlikely that Bosa will be on New England's radar screen, given that the Patriots don't even own a first-round pick at the moment. However, Bosa certainly reminds some of us of one Patriot in particular: tight end Rob Gronkowski.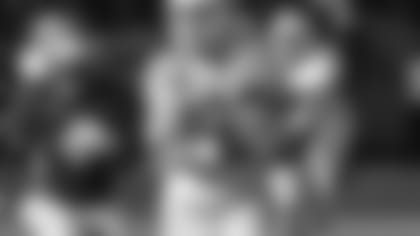 From the way he bopped up to the glaring lights of the podium and greeted the huge crowd of reporters and cameras with a dude-like, "What's up?," to his voice, sense of humor, and general comportment, the similarities were uncanny.
Gronkowski is almost universally considered the best tight end in football, perhaps the best ever, and Friday, Bosa  (at 6-5, 275, nearly identical in size to Gronk) was asked if he believes he's the best player in this year's draft class.
"Yeah, I do… I do believe I'm the best player in the draft," he answered confidently, yet not arrogantly. "There are a lot of amazing players in the draft, and it's going to be up to Tennessee to make that decision, but I think, as a top player, if you don't believe that, there's kind of something wrong [with you]."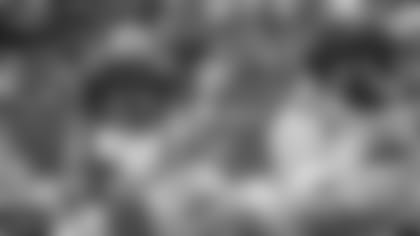 Wherever he's selected in April, it will almost certainly be in the first round, but even if and when that happens, he won't be the first in his family to have accomplished that feat. Bosa's father, John, a Boston College alum, was a Miami Dolphins first-round draft choice in 1987. He played three seasons in the NFL and, like Gronkowski's father, Gordie, is an influential presence in his son's football life.
"He's kind of just let me do my own thing, but he's surrounded me with the best agents, best trainers, with all the best people. I really trust him and everything he's done for me in this process so far. I'm really grateful."
Bosa was asked if he feels pressured now to produce a son who will someday be an NFL first-rounder and he offered a very comical, Gronk-like response.
"Oh, man… I haven't really thought about that, but I've got to marry a tall, athletic girl and breed football players, I guess."
That sent the media into hysterics. He also provided more unintentional humor when it was suggested that, now that he's on the verge of becoming a professional, he might change his name from Joey to just Joe.
"I don't see myself as a Joe," he said with straight-faced honesty. "Maybe once I'm like, maybe 50, I'll be Joe… Old Man Joe."
From a purely entertainment-value perspective, the thought of having both Bosa and Gronkowski – two seemingly endless quote machines – in the same locker room would be a reporter's dream come true.