INDIANAPOLIS -- No less than the so-called "Godfather" of NFL personnel executives believes that despite being stripped of a first-round selection in this year's draft, the Patriots should fare better than most when the picks are all in. 
In fact, the legendary Gil Brandt, who helped innovate the way college prospects are evaluated during his three decades with the Dallas Cowboys, went so far as to say, "This is a draft that's a Patriot draft.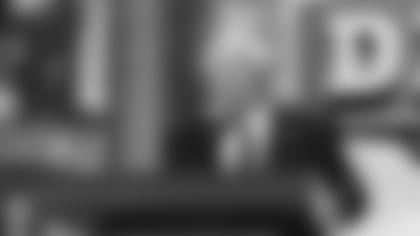 "There's not really many first rounders," Brandt told Patriots.com Friday during the league's annual Scouting Combine. "There's a lot of guys that are in the category of 20 to 50. You don't have 28 (true) first rounders, so the (teams) who do their homework are going to do pretty well, because all these (players) look the same."
Brandt crafted Cowboys rosters en route to 20 consecutive winning seasons, including five Super Bowl appearances, while in Dallas from 1960-89. In doing so, he spawned the use of computers in scouting to track players' physical skills and traits -- in other words, measurables, well before they become know as such in today's football parlance.
And as a two-time Super Bowl champion, he's long respected how Bill Belichick's similarly detailed approach has led New England to four titles in the last 15 years.  Yet Brandt expects the Patriots to exercise a very simple philosophy upon selecting 60th overall come late April.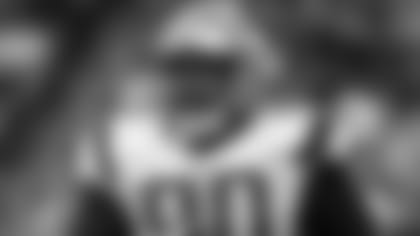 "I think that they'll take the best player available," Brandt said. "Last year the best player was (Malcom Brown) from Texas and he fell to them, a pretty good player." 
Meanwhile, former Tampa Bay general manager Mark Dominik, who's attending the combine in his role an ESPN analyst, has a very specific position in mind for New England.
"I think this is a year where Bill Belichick decides, 'Okay, I'm going to go back and draft a running back, maybe in the second or third round again,'" Dominik speculated, envisioning a scenario similar to 2011, when the Patriots chose Shane Vereen (second round) and Stevan Ridley (third) back-to-back. 
 "Dion Lewis and James White, I think they're really good in their roles. But they need that every-down back, the kind of guy that they can trust to can catch the ball out of the backfield, that can protect and kind of do everything. This feels like a good class where they can maybe steal one in the second round."
Dominik spoke just as running backs were taking the field for their workout inside Lucas Oil Stadium.
"What they're going to want to see is who can catch the ball," Dominik said. "Who's the guy who isn't (Alabama's Derrick) Henry, who's not going to be there and obviously, (Ohio State's) Ezekiel Elliot, he's not going to be there at (pick) 32, let alone 60. 
"I think they're really watching today to see who catches the ball. And from the interviews they've had these last couple of days (wondering), "Who do we feel is smart enough to handle the volume of what we ask them to do in Josh McDaniels' offense?' Once they find that, especially from the intelligence aspect, then it's about who catches the ball real naturally out here. I think that's what the Patriots are going to be heavily watching, and that's what I'd be watching too."
At the same time, Dominik considers veteran Matt Forte a fit, should New England opt to enrich its backfield via free agency.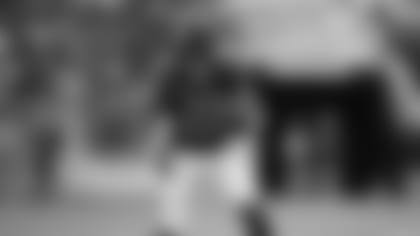 "Forte makes a lot of sense, let's just be honest," Dominik said. "A lot of people are tying him to Miami, with Adam Gase (as head coach), knowing him there and what's (potentially) going to happen with Lamar Miller. But to me, he is the perfect back for what the Patriots want to do.
"In Matt Forte's case, you're going to play up the fact that, 'We're the Patriots, more than likely we're going to be in the hunt (for a title). For an older, established player like (him), he's going to want that just as much as DeMarcus Ware and (Peyton) Manning went to Denver (thinking), 'How do we win a ring?' I'd be hard pressed as a veteran to sit there and say, 'What other team can I choose besides New England to go to for a chance to win a ring?'"