INDIANAPOLIS -- It's funny to think of Bucs GM Jason Licht as being an experienced member of the former Patriots personnel department club that is currently gaining steam around the NFL, but entering his third year in Tampa he's in a position to provide advice for first-timers Jon Robinson (Tennessee) and Bob Quinn (Detroit).
Atlanta's Thomas Dimitroff is the elder statesman of the group, entering his ninth season in charge of the Falcons, and then there's Licht, who worked alongside Robinson in Tampa last season before watching his director of player personnel get his own job with the Titans.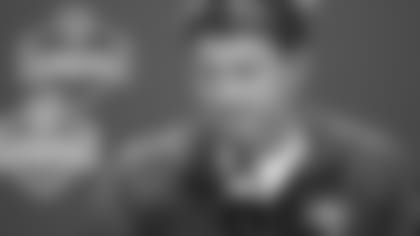 Licht was asked what advice he'd give to Robinson as he begins his new challenge.
"Make sure you don't try to do it all on your own," Licht said. "You have to use all of your resources. You have to be able to delegate and hire great people. He has to hire Jon Robinson.
"When you're young and you get a general managers job you think you can watch every player and make every decision but you have to use your resources around you."
Licht was then asked about his experience with Quinn.
"Bob is a tremendously smart guy and a very good talent evaluator who's put in his time just like Jon Robinson. They're cut from the same cloth," Licht said. "They came in together in New England. They were scouting assistants and very close to each other and developed a strong bond and working relationship. You have to bounce things off of people that you are close with."