INDIANAPOLIS - The Patriots always seem to be in the mix for receivers come draft time, and Bill Belichick loves to take a stab at tight ends in particular. This season, the latter may turn out to be more of a dire need than originally anticipated.
The curious situation surrounding Rob Gronkowski have gotten very little clarity at the Combine. The All-Pro tight end caused a bit of a stir after the Super Bowl by suggesting his return to the Patriots, or the NFL in general, was y no means a sure thing. He said he would take some time as he considered retirement.
In the ensuing weeks, stories regarding his potential to join the WWE, the acting ranks and other off-field endeavors have been prevalent, but in Indy things have seemed to point toward football.
NFL Network reported that the "expectation is that Gronkowski will return to the Patriots" while ESPN's Adam Schefter appeared on Patriots.com and echoed similar sentiments. But Drew Rosenhaus, Gronkowski's agent, appeared on PFT Live and said no decisions on his client's future have been made.
So, the Patriots may be in the market for a tight end, and in all honesty even if Gronkowski returns as most expect the position could still use some additions. Dwayne Allen was used almost exclusively as a blocker last season and will likely need to take a paycut from the $5 million he is owed if he is to return. Rookie Jacob Hollister was an occasional pass catching target but doesn't have the size to make much of an impact as a blocker.
Martellus Bennett is owed a $2 million roster bonus at the start of the new league year, which he isn't expected to receive, so he will likely be a free agent.
So, the need for a tight end exists without or without the game's best at the position. Belichick used to routinely look in that direction in the draft. In his previous 18 years Belichick has selected 13 tight ends, but many of those came before he doubled up with Gronkowski and Aaron Hernandez in 2010. Since then only Lee Smith (fifth round, 2011) and AJ Derby (sixth round, 2015) have been drafted as tight ends.
NFLDraftScout.com lists 20 tight ends with potential draftable grades but only one – Oklahoma's Mark Andrews (6-4, 254) – as a possible first-round pick. Andrews is a gifted receiver who had 62 catches for 958 yards and eight touchdowns last season for the Sooners, who advanced to the college football playoffs. He finished with 22 touchdowns in his three seasons in Norman.
"The offense that we ran at Oklahoma, we did a lot of things that prepared me well and will translate to the next level," Andrews said. "Teams know I can run routes and be effective as a receiver but I'm excited about the help I will get with my blocking and the time I will be putting in to improve."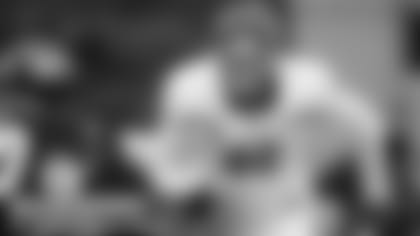 Dallas Goedert (6-3, 266) is an interesting prospect out of South Dakota State. Some experts consider him the best tight end in the draft, and his size and physicality are intriguing. He's drawn comparisons to Kansas City's Travis Kelce due to his athleticism, but there's a more well-rounded player he likes to emulate.
"A guy I look up to is Rob Gronkowski because he's a true three-down tight end," Geodert said. "He's a fierce competitor, which I love about him. I think I have a lot of the same characteristics. Any time you throw him the ball, he's gonna go get it.
"I like the way he just finishes people. He'll pick them up and drive them all the way to the camera crew if he needs to. It's just really cool, the way he plays the game. I think I play a lot like him."
Goedert said he wasn't worried about making an impact in the NFL from South Dakota State because Carson Wentz and David Johnson both came from the same conference and made the jump.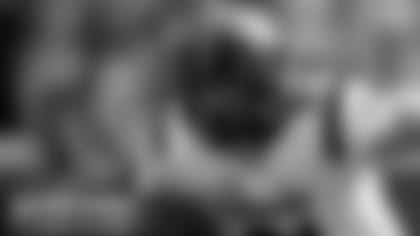 Another interesting story is that of South Carolina's Hayden Hurst (6-4, 250), who played baseball in the Pittsburgh Pirates system but saw his pitching career end due to what he described as a battle with wildness similar to former Cardinals pitcher Rick Ankiel.
"I had some success early in my career and then all of sudden everything fell apart," said Hurst, who was named a permanent captain as a sophomore, the first time that's happened in South Carolina history. "The struggles I went through in baseball taught me how resilient I am and I was able to dig myself out of that hole and fight my way to where I am today."
Indiana's Ian Thomas (6-3, 256), Penn State's Mike Gesicki (6-5, 242), Stanford's Dalton Schultz (6-5, 242), Wisconsin's Troy Fumagalli (6-5, 247), Miami's Chris Herndon (6-4, 252), Notre Dame's Durham Smythe (6-5, 253), Central Michigan's Tyler Conklin (6-3, 252), Florida State's Ryan Izzo (6-4, 247) and Ohio State's Marcus Baugh (6-4, 247) also spoke to reporters on Friday.
That group is expected to options in Day 2 and Day 3, and it's comprised of both blockers and receivers. Gesicki talked about his love of basketball in high school and his decision to focus on football instead.
"I was a quarterback in the eighth grade and then as a freshman," he explained. "Then there was a player who was better than me so I stopped playing and focused on basketball. I was dunking all over the place and I thought I was going to be the next Vince Carter. I thought about going the AAU route and I got some offers from the Patriot League.
"Then one of the coaches convinced me to try to become a wide receiver and I played some 7-on-7 and caught some touchdowns and I thought that was pretty fun."
Fumagalli isn't the most gifted athlete but he is a pretty balanced tight end with great hands and decent blocking ability.
"Just showcase everything I do well. At Wisconsin under coach [Paul] Chryst, I have a wide variety of football knowledge," said Fumagalli, whose father, Doug, played running back at Holy Cross before an injury ended his career. "I learned a ton under him and so in the interviews I like to show that I love the game. And that I'm a complete tight end. I've been asked over the years to run block, pass block and check. Just showcase my abilities the best I can."
Smythe talked about his versatility to play in various offenses from his time with the Fighting Irish. Early in his career he was in a more pass-oriented attack but last season, with potential first-round picks Quenton Nelson and Mike McGlinchey on the offensive line blocking running back for Josh Adams things went more conservative.
"I spent a lot of time run blocking and that's something I take a lot of pride in," said Smythe, who caught just 15 passes in 2017. "I definitely want to show my athleticism this week so I can put away the notion that I am just a blocker and that I am a capable receiver when given the opportunity."
Izzo is another adept blocker who felt his pass protection specifically was something he worked to improve. "I honestly get just as much excitement making a block to spring a running back as I do getting down the seam to make a big play," Izzo said. "Believe me, when [former Seminoles and current Vikings running back] Dalvin [Cook] went flying by me I got plenty of excitement."
The Patriots could also be in the market for a wideout, particularly one who might be able to play in the slot. With Brandin Cooks and Chris Hogan back, and Malcolm Mitchell presumably part of the mix in 2018 as well, the depth on the outside doesn't appear to be a huge problem. Even if one of the above trio isn't part of the equation, Phillip Dorsett and Kenny Britt are also under contract and could emerge next season.
The same can't be said of the slot, where there are some questions. Julian Edelman looks primed to return from the torn ACL that cost him his 2017 season, but he will be 32 and players who rely on sharp cuts and agility the way he does sometimes find it difficult in the first season after such an injury.
Danny Amendola is a free agent and various reports at the Combine indicate the wideout, who will turn 33 during the season, can expect an active market. After taking paycuts the past three seasons, Amendola may want to test the waters and take one last gasp at earning a decent check, which would leave the Patriots in need of some depth.
Riley McCarron spent much of the season on the practice squad after going through training camp and the preseason with Houston. He is under contract and the 5-9, 183-pounder out of Iowa might be in line for a bigger role next season.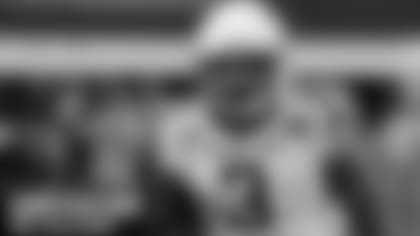 In the meantime there are a handful of highly-regarded options in the draft, led by Texas A&M's Christian Kirk (5-11, 200), who NFLDraftScout.com projects as a first-round pick.
"I think I'm the top wide receiver in the draft," Kirk said. "I can go outside and win one-on-one and can get off press coverage and at A&M I was asked to play in the slot and that's what I did. I feel like my strengths are creating separation and getting yards after the catch.
"I don't do anything to be average. I don't just want to be another guy."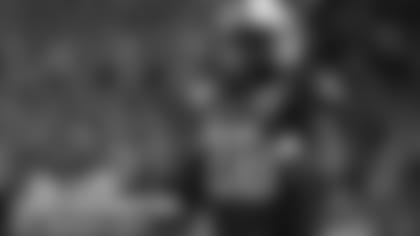 Oklahoma State's James Washington (5-11, 210) is another productive sub-6-foot receiver. Some projections have him going in the second round. The same could be said of Maryland's D.J. Moore (5-10, 215) and Memphis' Anthony Miller (5-11, 190).
"Once the ball gets in my hands I just become a different person, like a playmaker," said Moore, who said his quarterback background in high school helped him read defenses. "Just go out there and make the plays that are out there, find the seams in the defense and just go make a play out of it."
A bit further down the line on Day 3 there are a number of slot-types who could be in the mix. That group includes USC's Deontay Burnett (5-11, 170), Texas Tech's Keke Coutee (5-10, 180), Pitt's Quadree Henderson (5-8, 190), Middle Tennessee's Richie James (5-9, 176), Florida's Antonio Calloway (5-10, 193), Clemson's Ray-Ray McCloud (5-9, 180), Miami's Braxton Berrios (5-9, 177) and USC's Steven Mitchell (5-10, 184).
"I can't pay attention to what people say about my size," Burnett said. "I have to continue to work on my game and get better. I understand that I have to find holes and gaps in the defense at my size and use that to my advantage. I'm aware of some of those teams like the Patriots and 49ers who like to use the slot guys and I can definitely see myself fitting into an offense like that."
There is a level of uncertainty surrounding the Patriots draft potential on offense due to Gronkowski's future plans and the return of Edelman. That uncertainty was accentuated when asking several of the receivers (both tight ends and wideouts) about their interaction with the New England staff.
Goedert said he didn't believe the Patriots offensive coaches with in Indianapolis and that no offensive players were meeting with the team. Regardless, there will be some options all around should Bill Belichick opt to go in that direction.