INDIANAPOLIS -- At first blush, the Patriots appear to be set at safety through their two-deep depth chart. Veterans Devin McCourty and Patrick Chung are returning as the incumbent starters, with Duron Harmon and 2015 draft choice Jordan Richards firmly entrenched as their backups. The coaching staff seems content with the production this group provided throughout 2015, and all are under contract at least through 2016.
Where New England could lose depth at the safety position is at the back end, where Nate Ebner and Tavon Wilson are scheduled to become free agents on March 9. Both are predominantly special teams contributors and rarely see the field on defense. However, if either or both were to ink deals elsewhere next month, the Patriots might be interested in looking to fill out the roster through the draft.
If that's the case, New England likely could do no better this year than Florida State's Jalen Ramsey (6-1, 202). The Seminole underclassman declared eligible for this year's draft and is a versatile defender who is believed to have the skills to play both safety and cornerback. With that kind of talent, though, Ramsey is seen as a potential first-round selection, and as things stand today, New England's first choice in the draft doesn't arrive until the second round (60th overall).
Duke's Jeremy Cash (6-1, 212) is an interesting prospect who's projected to be a second-round choice. Though he has some linebacker experience at Duke, his size makes him ideally suited for the safety positions in the NFL. That kind of versatility might be attractive, though, to a team like New England that cherishes such a quality in all its players.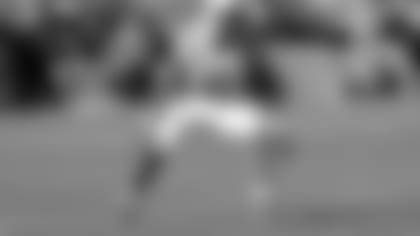 "A lot of [scouts] say they will play me to my skill set, understanding that I'm a versatile player," Cash at Saturday's Combine media session, "whether it be as a nickel corner, or as a linebacker blitzing off the edge, and that I'm not defined by one particular title."
Pass coverage, Cash admits, is where he needs to improve more as he transitions to the NFL.
"The Senior Bowl shed some light on the fact that I'm not just an in-the-box player. I have that range of motion. The biggest thing was, and still is, getting those [pass coverage] reps under my belt."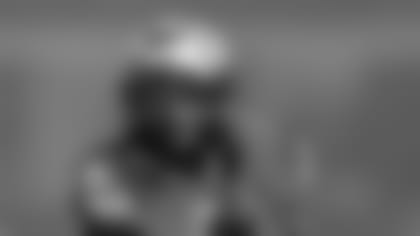 Sean Davis (6-1, 200) of Maryland is another big body with position versatility, having played cornerback at times for the Terrapins in his career.
"I'm bringing both to the table in one package," said Davis, who was a high school center fielder in baseball, which he maintains is helping him as a safety.
"Most definitely. You know, ball skills, seeing how deep the ball is. Baseball line drives hit hard to you are some of the hardest things about playing center field: seeing the trajectory of the ball.
"Seeing the quarterback's shoulders, that definitely helps me a lot. I'm used to being back there, having the best view in the house. I can cover a lot of ground back there as a deep cover safety. I feel like I'm definitely smooth in my backpedaling; I have good weight distribution in my breaks."
Davis admits he was a "knucklehead" as a freshman, but that he has matured as a person and a player throughout his Maryland career.
"When you do things the right way, you get certain rewards," Davis stressed. "Good guys win off the field."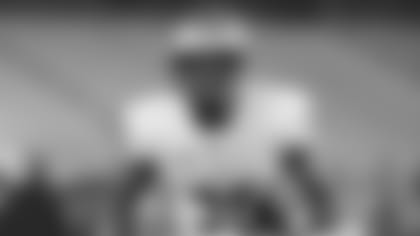 Many rookies make NFL rosters based on their ability to play special teams, and with the potential departures of Ebner and/or Wilson, DeAndre Houston-Carson (6-1, 200) from William & Mary might be an ideal candidate for the Patriots. The one-time cornerback made the switch to safety during his FCS (formerly Division I-AA) college career and admits he's still learning the nuances of the position. However, throughout college, Houston-Carson was a regular contributor on the "core four" special teams units, and developed a knack for blocking kicks over the years.
"I played special teams all four years in college. It's something we took pride in at William & Mary and I plan on continuing that at the next level… I'm going to go hard," Houston-Carson promised with a grin. "As hard as I can."
Fundamental technique is another area where Patriots coaches love to preach to their players, and Houston-Carson is already a disciple.
"I feel like that's going to be the biggest thing going into [training] camp, is having solid fundamentals. That way, I can take in the schemes a lot easier without having to think as much about what I'm doing with my body."
Intelligent, articulate, and genuinely humble, Houston-Carson says he takes pride in his ability to comprehend difficult playbook schemes, much of which he credits to his devotion to film study – yet another characteristic the Patriots covet.
"I wouldn't know what to do without film study," asserted Houston-Carson. "I would be afraid to go into a game without watching at least 10 hours of film during the week. It's the most important part of my preparation.
"I would consider myself more of a safety, but I feel comfortable playing either one. Obviously, if a team wants me to play corner, I'll do that as well."
Though coming off a serious knee injury, West Virginia's Karl Joseph (5-11, 195) seems like the kind of "steal" that head coach Bill Belichick likes to make in the draft. A three-year starter for the Mountaineers heading into last season, he was felled in October and has since been on the rehabilitation trail after undergoing a procedure from noted surgeon Dr. James Andrews.
Joseph insisted he'd be ready to suit up for training camp in late July, but in the meantime is trying to get back to full strength and convince teams that he's worth the investment.
"Sometimes, I get a little too aggressive," he conceded. "I just want to make the hard hits so bad, but transitioning to the NFL, I need to be a little more under control. I have to understand that every tackle doesn't need to be a big hit. I think I tackle pretty safe.
"Since I can't compete [at the Combine], which is hard for me, I want teams to know I'm smart. I'll show them my character, what kind of person I am. I think I'm a humble guy, a good kid that works hard, and I'm a leader. That separates me from a lot of other guys."
In the later rounds, T.J. Green (6-2, 205), a Clemson underclassman, might be a consideration. Green has some experience on the other side of the ball as a wide receiver, which he believes gives him an edge as a defender, but insists he's most comfortable as a safety.
"I felt like a safety as soon as I made the transition," Green declared. "I played safety and receiver in high school. Could have played either in college. I chose receiver, but after a year, chose to go back to safety.
"I'm a great tackler, and I'm fast. I feel that sets me apart from a lot of safeties. You don't see a lot of safeties with my speed."
Belichick's personal ties to Iowa coach Kirk Ferentz (whose son Brian was once on the Patriots' coaching staff) should make Jordan Lomax (5-10, 205) a prospect to keep in mind as well. A self-described "vocal leader who also leads by example," the Hawkeye co-captain is a willing special teamer who has considerable experience in that department for Iowa.
As a defender, Lomax also credits his film study for much of his success in the secondary.
"Especially being a safety," he emphasized, "you have to make a lot of checks and calls, so, you really need to be on top of everything.
"I'm aggressive, have great instincts. I'm able to read offenses and get the defense into the right checks and adjustments."
Given where the Patriots safety roster currently stands, it would be a mild surprise to see the Patriots address this position early in this year's draft, but not altogether shocking if a safety were selected at some point. Should New England decide to do so, they'll find several intriguing candidates who would suit their system quite nicely.