INDIANAPOLIS -- Even considering Jerod Mayo's recent retirement the Patriots are pretty well stocked atop the linebacker depth chart.
Though both Dont'a Hightower and Jamie Collins are heading into the final year of their rookie contracts, the duo is one of the best young linebacker combinations in the game today.
Collins is a do-it-all athlete at the position coming off his first Pro Bowl selection. Hightower is as important and as reliable a cog as anyone on the defense, his production and leadership having evolved annually over his four seasons as a former first-round pick.
The star power and playmaking ability with Matt Patricia's linebackers is obvious. But so, too, is the lack of depth behind Collins and Hightower.
With Mayo retired after finishing the year on injured reserve for the third straight season, there is really no reliable option behind the two budding studs. Jonathan Freeny played a lot in 2015, his first season in New England after a special teams career in Miami, but was a liability at times. Dane Fletcher spent the entire year on PUP, removing another depth option. Jon Bostic barely played after arriving via trade. Darius Fleming and Dekoda Watson are special teamers, the latter a free agent this spring.
So just as obvious as it is that the Patriots would like to ink both Collins and Hightower to long-term contract extensions in the near future, it's just as obvious the team will need to add depth to the linebacker position this spring through both free agency and the draft.
In terms of the draft route, NFLDraftScout.com lists 15 inside linebackers and 28 outside linebackers with draft-worth grades at this point in the process. The Combine included 39 total linebackers in this year's crop of Indy invitees.
Like so many of the positions in Indy, the linebackers are all trying to emphasize their versatility as they head into an NFL that's evolving. Pure run stuffers are a dying breed. The line between inside and outside linebackers seems to become more blurred each season.
New England, for example, is a team that lines up in what is essentially a 4-2-5 with regularity. Guys like Collins and Hightower are asked to play the run, cover and rush. So many of the linebacker prospects, whether labeled inside or outside guys, are quick to point out they are ready and willing to do whatever is asked of them. Oh, and they also are well aware that for most of them special teams will be the first key step in their professional development.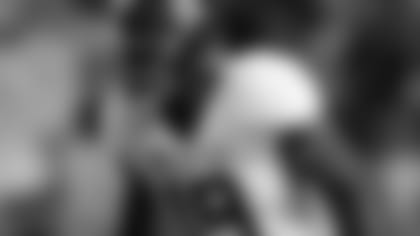 Alabama's Reggie Ragland (6-1, 259) is considered the top of the inside 'backer crop, having just finished up a career as a do-it-all presence in the middle of Nick Saban's national title defense.
The only other two inside players seen worthy of going in the top couple rounds are Missouri's Kentrell Brothers (6-1, 249) and Oklahoma undersized underclassman Dominique Alexander (6-0, 224).
The middle rounds offer a handful of supposed inside types, led by Arizona underclassman Scooby Wright III (6-0, 239). Wright had a massive sophomore season with 163 tackles, 31 for a loss and 14.5 sacks, earning a slew of national attention and awards. Unfortunately he could not build on that production last fall when he played in just three games due to injury, including a torn meniscus in his knee.
Wright acknowledges comparisons to former Dolphins Pro Bowler Zach Thomas, although he doesn't pretend to be worthy.
"I've heard that quite a few times. To even be mentioned in the same sentence as Zach Thomas is kind of a compliment in itself," Wright said. "He was my favorite player growing up and I don't have the street cred to be mentioned in the same sentence as him."
Wright is a passionate, vocal playmaker on the field and an excitable worker in the weight room, where he spent the last year while injured. But he's soft spoken at places like the Combine.
"Honestly, I really don't like doing this stuff and I love playing football," Wright said of the difference, a mindset likely to be music to Bill Belichick's ears.
Wright has heard questions about coming out early with not enough tape to fall back on, but he's more than comfortable with the package he brings, including his speed.
"My motor was non-stop, best in this draft," Wright says. "I'm going to come to work every day and be the first one in the facility and the last one to leave. You don't have 31 tackles (for loss) by being slow."
Temple's Tyler Matakevich (6-0, 233), Florida's Antonio Morrison (6-1, 232), Utah State's Nick Vigil (6-2, 230) and Stanford's Blake Martinez (6-2, 239) are all also in the mid-round mix.
Vigil is the brother of Dolphins second-year linebacker Zach Vigil, who joined Miami as an undrafted rookie last spring. The younger Vigil, who said his brother is his best friend, actually played some running back for Utah State, in addition to consecutive 100-tackle seasons and 31.5 combined tackles for the a loss the last two years.
The brother-to-brother advice from one Vigil to another was simple. "He said you're not in college any more. It's a business now."
As is so often the case with inside-type linebackers Nick Vigil said he hopes to convince teams of his athleticism this week, but also believes he might shine in the interview process.
"Validate what I put on film" he declared. "A lot of it just depends on interviews. You have to make teams fall in love with you."
When you get to the latter rounds of the inside linebackers, certainly special teams could be a major factor in the process. That's true for guys like Utah's Jared Norris (6-1, 239), West Virginia's Nik Kwiatkoski (6-2, 241), William & Mary's Luke Rhodes (6-2, 239), Kentucky's Josh Forrest (6-3, 245) and Florida State's Reggie Northrup (6-0, 231).
Kwiatkoski led the Mountaineers in tackles in each of the last three seasons.
"I want to show my athleticism, show I can move around," he said. "I think people doubt the speed I have, but that should not be the case."
Norris had 100 tackles two years ago, but was held to a mere 86 due to nagging injuries last fall. Still, he might sound like a prototypical special teamer as much as any player in the draft class.
"Football is so great. It's the only sport besides hockey where you can actually hit somebody and not get in trouble," Norris said. "There is something about football. When I'm playing it I kind of just zone out. It's almost like a therapeutic meditation but you get to hit people. You get a lot of pent up testosterone and anger that you have in everyday life out on the football field. You get to be someone that you're not every day.
"You are not going to play on defense until you play on special teams."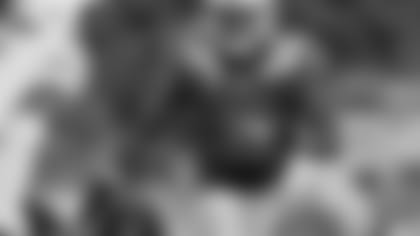 As is so often that case, the outside linebacker is the more sexy, star-studded crop at his year's Combine. But there is a twist, in that two potential first-round picks at the position are early-entries coming off major injuries. UCLA's Myles Jack (6-1, 245) missed the entire year and left school after a meniscus tear in his knee suffered in practice. Notre Dame's Jaylon Smith (6-3, 240) is just seven weeks removed from surgery to repair a torn ACL and LCL suffered in his team's bowl game.
Jack is indeed one of all trades, succeeding as a playmaking linebacker, running back and special teamer with the Bruins. He's in the mold of 2015 Panthers first-round pick Shaq Thompson and as he returns to full health will leave it up to his future employer to figure out how he should be used.
"I see myself as a football player," Jack says. "I want the teams to decide for themselves. I feel like I can play any position. Me personally, I like being off the ball as a Mike, Will, Sam. I think I could play strong safety as kind of a Kam Chancellor type of role. I feel like I could get the job done there."
He realizes he probably won't freelance athletically as much as he did for UCLA.
"Absolutely. I expect to be at a specific position," Jack said. "I'm sure some teams may want to move me around. They may see my skill set as being on the ball, off the ball, doing a bunch of different things. But I'm definitely looking forward to playing just one position and really honing my skills on that."
Smith's health is a much bigger concern. A leading playmaker for the Irish, there is a strong possibility he may not be able to play at all in 2016. He spent a great deal of his Combine press conference trying to convince the media there was no nerve "stretching" or nerve damage to his knee and that his return to health is about when and not if.
"I can't tell when I'll be back, but I'll be back 100 percent," Smith said, holding out hope he can play as a rookie.
Smith still would like to be a top-10 pick and believes he's the best player in the draft class. He's staying positive with his situation and clearly wants teams to look at him for his career potential and not his short-term health limitations.
"It's a long-term decision for whoever drafts me. I'm a guy who will be around for a while playing at an elite level. An impact player. It's great watching a guy like Todd Gurley do it last year and come back almost mid-season and perform. It's very encouraging," Smith said before focusing on his strengths. "I think being versatile. I can pass rush. I can cover. I can stuff and shed consistently. It's just being able to be in the right spot at the right time. That's something I challenge myself on on each and every play."
He's trying to take his current situation for the best.
"First time I've been injured in my life. It's making a man out of me," Smith concluded.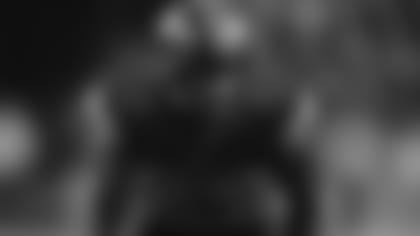 Other highly rated outside prospects include potential first rounders in Ohio State's Darron Lee (6-1, 235) and Georgia's Leonard Floyd (6-3, 232), both undersized underclassmen.
The Patriots tend to trend toward bulkier linebackers, even though they must also be athletic. Mid-round options that fill that bill include Utah State's Kyler Fackrell (6-5, 244), Georgia's Jordan Jenkins (6-3, 257), Boise State's Kamalei Correa (6-3, 245), Wisconsin's Joe Schobert (6-2,247) and Stony Brook's Victor Ochi (6-1, 244).
Fackrell is a 24-year-old prospect who is married with a child. He missed 2014 with a torn ACL, but proved before and after the injury that he's capable of getting after the passer.
"I think all these opportunities like going to the Senior Bowl — coming from a smaller school can sometimes be a knock. These are just opportunities for me to prove my athleticism, and more than anything to prove what they saw on tape," Fackrell said of what he has to prove, before saying he hopes teams will see his age as a positive. "I think a lot of teams will look at it as a good thing as well, just kind of with maturity and just kind of my background. I do bring that maturity and kind of — I'm not going to be a problem or cause issues."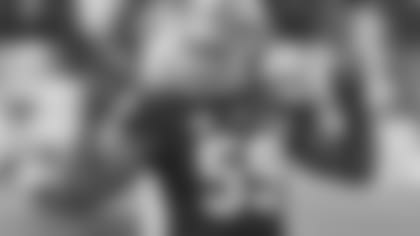 Jenkins says he's can play any scheme coming out of the Bulldogs 3-4 concepts and is ready for the evolving passing attacks of the NFL.
"Right now it's turning into a passing league," he admitted. "I feel my skills in coverage are good, my ability to pursue and make plays all over the field."
One of the notable names at outside linebacker in the latter rounds is Nevada's Ian Seau (6-2, 259), the nephew of the late Hall of Famer and former Patriot Junior Seau. The latest Seau wasn't invited to the Combine, but the rising playmaker has talked in the past about the family name after becoming the first Nevada player to earn back-to-back All-Mountain West honors.
"It's a good and bad thing," Seau told SB Nation this winter. "Obviously, people probably give me more leeway because of who my uncle is, but it also comes with people expecting a lot more of you. He's my uncle, he's not my dad, so the genes really aren't all there, but I mean, he's my uncle so I guess I've got a little bit of bloodline in me, even though he was the only line. It is what it is."
Other late-round prospects that could help the Patriots find depth at linebacker would include Georgia Southern bruising hitter Antwione Williams (6-3, 247), Tennessee's Curt Maggitt (6-3, 256), Auburn's Kris Frost(6-2, 240) and Montana's Tyrone Holmes (6-2, 253).
Linebacker value, like beauty, is in the eye of the beholder. Teams target different skills and styles of play. Even the Patriots look for different players with different abilities to contribute in the passing game, against the run and in the kicking game.
Which specific way New England goes on draft weekend is very much uncertain, but the possibility of the team trying to upgrade its linebacker depth through this year's draft class seems quite likely.