INDIANAPOLIS – The Patriots need a quarterback.
Not in the Cleveland Browns-need-a-quarterback way, but given the Jimmy Garoppolo trade last October it's clear that New England needs to restock the heir-to-Brady's throne pipeline in the very near future.
Make no mistake, reigning NFL MVP Tom Brady will be under center for the foreseeable future leading in all likelihood a top-five passing attack. Brady, who'll turn 41 in training camp this summer, has said he'd like to play until he's 45.
So while there may not be a rush to add a young quarterback to depth chart in the post-Garoppolo era – the only other Patriots passer these days is journeyman veteran backup Brian Hoyer – getting a guy in place to begin the development process as early as this spring certainly can't be ruled out.
The list of passing prospects at the 2018 NFL Scouting Combine is an intriguing one for quarterback-interested teams, including New England.
According to NFLDraftScout.com there are 19 prospects with draftable grades. That includes as many as five that could go in the first round and seven in the first three rounds.
New England has invested in the quarterback position pretty regularly over the years. The most recent was the selection of Jacoby Brissett in the third round in 2016, though he was traded to the Colts last summer. Before that it was Garoppolo in the second round in 2014, then seen as the heir to Brady's job.
The Patriots have drafted nine quarterbacks in the 18 drafts Bill Belichick has overseen in New England. That's included four passers in the top three rounds since 2008, three such guys since 2012 when you include Ryan Mallett in the third in 2012 to the Garoppolo and Brissett selections. New England has not taken a quarterback in the first round since using the No. 1 overall pick on Drew Bledsoe in 1993.
There is some disagreement as to the top overall talents in the quarterback class in Indy, though most agree that USC's Sam Darnold (6-3, 221) UCLA's Josh Rosen (6-4, 226), Oklahoma Heisman Trophy winner Baker Mayfield (6-1, 215) and Wyoming's Josh Allen (6-5, 237) have separated themselves as possible top-10 or even No. 1 overall selections.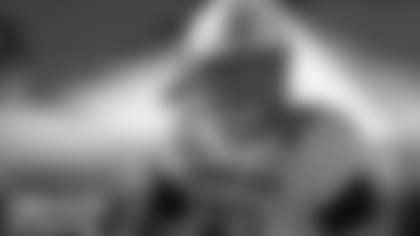 Allen is seen as a boom-or-bust prospect. He has all the tools in terms of size, arm strength and mobility, but completed just 56 percent of his passes and is raw as it pertains to making the sizeable jump to the NFL. He could be in line for the Browns for the No. 1 pick and doesn't seem fazed by the enormity of the job going to Cleveland would entail.
"I love football," Allen exclaimed. "Everything I can do to play this game I'm going to do and if they're willing to step out on a ledge and take me with the No. 1 overall pick, I'm going to give them everything that I have."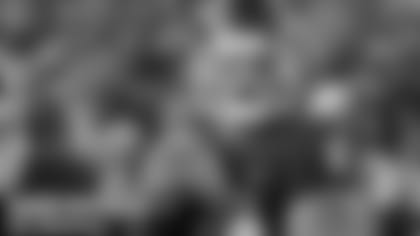 Mayfield is a guy who has a brash demeanor at times and an image that's been compared to Johnny Manziel, which clearly isn't a positive comparison to the former first-round pick who's out of football. The reigning Heisman winner declared that he and Manziel are clearly two different people. Mayfield made it clear that he's the type of accurate passer and winner worthy of not only the No. 1 pick but the chance to turn around the downtrodden Browns.
"First things first, they'd get a winner, if anybody's going to turn that franchise around, it's going to be me. They're close, they're very close, they've got the right pieces they just need that one guy and quarterback make the difference," Mayfield said. "What makes me the best option? Accuracy, I can make any throw. Winning that's the most important, but the way I've been able to get my guys around me to play, not just the offensive players around me, the other 10 guys, but defensive guys, special teams, the energy I bring, the passion I bring, it's infectious. So you can ask anybody on that Oklahoma staff, that's what I bring to the table and it helps us out."
Various draft gurus and likely teams themselves have differing opinions about the individual players' skills, potential and draft slotting. All four, though, are likely to be long gone before the Patriots first draft swing at No. 31 overall.
In that area, New England could have a chance at a couple other higher-end talents in Oklahoma State's Mason Rudolph (6-4, 229) or Louisville's former Heisman winner Lamar Jackson (6-2, 216) as well as the next-tier trio that's become popular chatter with Patriots media and fans that includes Western Kentucky's Mike White (6-4, 221), Washington State's Luke Falk (6-4, 225) and Richmond's Kyle Lauletta (6-3, 217).
One thing that's consistent with seemingly all the passing prospects in this draft is, for good reason, they all study, praise and in some instances model their games after Brady.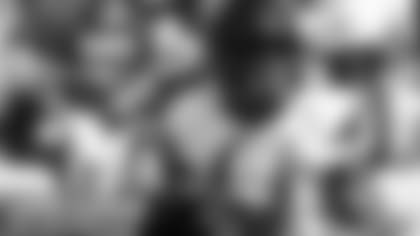 Jackson may be the most intriguing would-be Patriot as one of the most dynamic athletes in the draft. He threw 69 touchdown passes in his three seasons at Louisville while rushing for 50 more. Critics have questioned his ability as a pure passer, including accuracy issues that saw him complete less than 60 percent of his passes in each of his three collegiate seasons. There has even been talk that Jackson should consider a switch to wide receiver, an idea that he shot down vehemently in an entertaining Combine press conference that showed his star-power personality.
"No teams asked me to play wide receiver," Jackson said on Friday. "I don't know where that comes from. I'm strictly a quarterback."
Jackson said he's been focusing on working on his footwork and accuracy, something he plans to display in the throwing drills this week. Asked about NFL passers he's watched from afar, Jackson was quick to answer.
"Cam Newton and Tom Brady. Both superheroes," he said.
And what if he somehow landed in Foxborough, how would he approach working behind Brady?
"Like a little kid," Jackson said with his contagious laugh and smile. "I'd be trying to learn as much as I could. I'd be asking him a lot of questions like, 'why did you do this?' or 'what did you feel would work on this?' A lot of questions."
It's been written that White, who played two seasons at South Florida before transferring to Western Kentucky where he topped 4,000 yards the last two years while totaling 63 touchdown passes, is "obsessed" with Brady. He didn't disagree with the description.
"You could say it's pretty accurate," White said with a smile. "I really enjoy watching his film. The way he operates and the way he plays the game of football is unbelievable. It shows how he wins all the time. I've tried to emulate my game after him. Whether I do or I don't is up to your guys' interpretation, but I just like watching his film because of the way he beats a defense before the ball is even snapped and how he's constantly getting his offense into the right play. They're never in a bad play with him because he's always super prepared and he knows what he's getting before the ball is even snapped. It's a pleasure watching him play."
With all his viewing of Patriots tape from afar, White does think he'd be a good fit in the offense. He got a taste of the system working under Texans coach and former Patriots offensive coordinator Bill O'Brien at the Senior Bowl.
"For the most part, yes," White said of the fit. "I haven't had my hands on their playbook, so I don't know exactly the ins and outs. But I do think my skill sets can fit into that, just being able to facilitate the ball and being accurate with it and getting it to your playmakers is what I do best."
Thanks in part to that Senior Bowl experience, White certainly doesn't lack for confidence.
"When I went to the Senior Bowl, I kind of got on the ground running and I do belong here and I am one of the more talented passers in the class," he said. "The way I can throw the ball, whether it's deep passes or fitting it in a tight window or throwing with anticipation, I think as far as throwing the ball, I think I'm one of the best in this class in my opinion. It's kind of my strong point. The ball comes out of my hand smooth. That's what I do. I throw the ball and I'm going to go out there and have fun with it."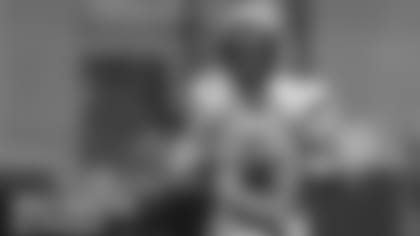 Lauletta has been described as a Patriots draft prospect straight out of Hollywood's central casting. He has family ties to the Navy and a lacrosse background. Though it's a lower level of competition, he completed 67 percent of his passes last fall, put up three straight 3,000-yard seasons and saw his touchdown pass total grow from 19 to 24 and then 28 over the last three years. He then shined at the Senior Bowl, winning MVP honors.
"It was huge," Lauletta said of that game. "Being an FCS guy, anytime you can get on a platform where you're playing with the best players in the entire country, that's what you play for. That's what you live for. I went into the Senior Bowl just trying to make the most of my opportunity, and I think I did that."
He's also clearly become aware of the idea of him being a dream prospect for Belichick given the Navy and lacrosse background.
"I've heard it a few times from friends and non-football people," Lauletta said. "But you don't even think about stuff like that. It's really a waste of my energy to try to make the connections. I'm just going to keep doing what I've been doing and try to put my best foot forward each day and try to impress the scouts as best as I can."
He's also heard comparisons to Garoppolo.
"I've watched him quite a bit," Lauletta said. "I definitely see some similarities. He's obviously an FCS guy. He has quick feet. He's accurate. He's an outstanding leader from the soundbites I've seen. As a QB, you have to be a great communicator, and Jimmy is a great communicator. It just seems like he has a mojo to him, a little bit of a swagger to him, that is infectious. He's a player I'd love to model my game around."
Lauletta said he's always looked up to Brady, and even ran a similar pro-style system in his first year as a starter.
"Being one of the best in the game, that's a guy you have to look up to," he said, acknowledging he'd be more than happy to land in New England. "That would be a dream come true. I think any quarterback would love to be in that position. Learning from a guy like Tom Brady, you can learn so much just by the way he work and observing the way he goes about his business day to day. Wherever I am, I think I'll be in a good spot. But that would definitely be a good one."
Falk comes from Mike Leach's quarterback-friendly attack for the Cougars, but doesn't think the jump from that system to the NFL is a big as some would indicate. He threw for 68-percent completions for Leach with 14,000-plus yards over four years and 119 touchdowns.
He battled a left wrist injury last season, one that forced him to wear a cast all fall and he continues to wear it this week at the Combine. Beyond overcoming injury and adversity, Falk focused on his ability to "elevate the guys" around him as a strength. He also noted his accuracy with the ball and ability to put the offense in the right position on each play.
"I definitely try to emulate Brady. I think he's just the best at what he does. He's definitely a good guy to try to model your game after," Falk said, relaying that he met with the Patriots at the Senior Bowl.
Falk was first drawn to Brady in high school during some of his own adversity when he watched the ESPN documentary "The Brady 6."
"I was already a Tom Brady fan, but just learning about his history at Michigan and the adversity he faced with Drew Henson and how he went about each day and how he pushed each day. How he approached it in the NFL being a late-round draft pick. He's 40 years old and still puts everything he's got into it. So I really just want to do that with my game. If it's good enough for him it's good enough for me. You see somebody at his age that's been doing it for so long and he's still so motivated," Falk explained.
He also raved about Brady's sneaky, underrated mobility in the passing game.
"You can be like Brady (and others), they just make subtle, quick movements in the pocket and I think that's who I try to emulate my game after," Falk said.
NFLDraftScout.com predicts that as many as 10 passers could go in the final two rounds of the draft, a developmental group with diverse options. Some names to keep an eye on from a Patriots perspective if they were to wait until that late point to target a passer would be Marshall's Chase Litton (6-5, 232), Memphis' Riley Ferguson (6-3, 210), Texas Tech's Nic Shimonek (6-3, 218) or Toledo's Logan Woodside (6-1, 206).
Woodside reportedly has one of the better releases in the draft, a trait that was part of what drew the Patriots to Garoppolo. Woodside threw for more than 8,000 yards combined over the last two seasons with 73 touchdowns and just 17 interceptions in those two campaigns.
Like so many others, including Falk, Woodside spent plenty of time studying Brady, and his story in terms of battling for everything he got both at Michigan and as a sixth-round pick in the NFL
"He just proved himself," Woodside said. "That's something he's always done. He just proved everyone wrong."
Woodside agrees that his release is one of his strengths and hopes that his lack of height isn't held against him in a league where guys like Drew Brees, Russell Wilson and even the 6-2 Garoppolo have helped move past the idea that all pro quarterbacks have to be tall.
"I've never really been big on the height or weight, either you can play ball or you can't. I think I'm tall enough to play in the National Football League. If people say I'm not, I think I can make up for it with my quick release and footwork," he said.
Woodside noted that he met with the Patriots at the NFLPA bowl game, although he's met with pretty much every team but New England at the Combine. After following Brady from afar like so many others, he would also consider landing in New England a "dream come true."
The real dream for Patriots fans is that Brady continues to succeed, defying his age. The longer he can do that the longer New England will go without needing a replacement. But the reality is that Belichick, like all NFL teams, has to prepare for the possibility that he's one season – one play – away from needing a new quarterback.
Brady has reached the pinnacle of the game, to the point that seemingly every draft prospect wants to be like him and have the honor of working with him.
And in a couple months, one of them just might get that chance.