INDIANAPOLIS -- In many ways – both on and off the field – Patriots All-Pro tight end Rob Gronkowski is one of a kind.
His combination of size, route running, athletic ability and incredible hands has made him one of the best to ever play the game.
Gronk's star power and production have drawn the attention of many up-and-coming prospects at the Combine.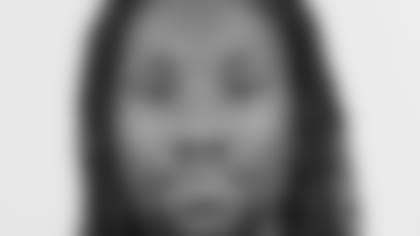 Maybe the most interesting example is South Carolina State prospect Temarrick Hemingway, a speed-based pass catcher who would like to prove himself a more well-rounded option this week in Indy. The 6-4, 244-pound small school prospect was hesitant to admit the way he's studied Gronkowski, not wanting to in any way compare himself to the New England legend. As such he also included Giants tight end and former Grambling State star Larry Donnell.
"That's kind of hard to answer, but I try to model myself after Gronk," Hemingway said. "But he's so good at what he does it's kind of hard to mimic what he does. But I just try to learn from him, just from watching him play games. It's a mixture of him and Larry Donnell, because Larry Donnell is a smaller school guy as well. So I try to take the steps he took."
Like the rest of the world, Hemingway is amazed watching Gronkowski at times.
"Of course. Every time he gets on the field it's a show. So you have no other choice but to be amazed because what he does he does it so well," he gushed.
Though he aspires to be like Gronkowski on the field, Hemingway makes it clear that he's nothing like the partying Gronk off of it.
"I'm the exact opposite off the field. I can tell you that now," Hemingway said. "I am not really a big fan of going out to parties or anything. I'm a conservative person who stays in his room and watches TV. I'm a boring person you don't want to talk to every day."
And he joked that he'd want no part of the Gronk party cruise that's garnered so much attention over the last week.
"I'm not really a big fan of boats. Water kind of scares me a little bit so I try to stay away from it."
If Hemingway happened to land in New England in the draft he would be a lot closer to his tight end idol and, maybe unfortunately for him, a lot of water.