With fullback being a need for the Patriots, New England visited with the New York Giants' Greg Comella Wednesday.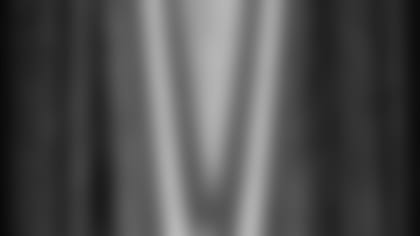 ]()
            Comella started 12 games during the regular season and was New York's starting fullback for all three postseason games, including the Super Bowl loss to Baltimore. In three seasons he has played all 48 games for New York.  

Comella was impressive in his first year as a full-time starter. He had 10 carries for 45 yards and 36 catches for 274 yards while also serving as a strong lead blocker for running backs Tiki Barber and Ron Dayne. Barber and Dayne piled up 1,776 yards and 13 rushing touchdowns in 2000.
Because Comella is a restricted free agent, New York would have a chance to match any offer extended by another team.
"I think he had a nice visit, but quite frankly, I think it will come down to what he is offered," Comella's agent Brad Blank said. "The Patriots have not made an offer yet."
Comella, a native of Wellesley, Mass., has also had other offers, including talks with the Giants about re-signing. Since he is a restricted free agent, Blank does not expect the situation to be fully resolved until mid-April, unless somebody comes with an outstanding offer.
New England could use bodies at the fullback spot. Tony Carter, the starter for the last three years, is an unrestricted free agent and is unlikely to return. The team recently rescinded its tender offer to restricted free agent Harold Shaw. That leaves first-year player Jeff Paulk and veteran Larry Bowie as the only fullbacks on the roster. Bowie is a four-year veteran attempting a comeback after missing the entire 2000 season. He suffered a broken fibula in both 1998 and 1999, making him a question mark at best for 2001.
Comella has been working out in San Francisco with a group from his college days at Stanford. He stepped up his role in the New York offense after two years of mostly special teams play. He put his receiving skills on display in the playoffs, catching six passes for 41 yards in three games. Comella scored his first career touchdown in New York's 41-0 drubbing of Minnesota in the NFC Championship game.
In 1999 he had 17 special teams tackles and two kick returns for 31 yards. As a rookie he posted four special teams stops and a fumble recovery. Fans in the New England area may know Comella from his days at Xaverian High School. He was named the USA Today Massachusetts Player of the Year in 1992 after running for 1,094 yards and 21 touchdowns on just 116 carries as a senior.