The age-old quest to keep athletes cool is getting some new (and much-needed) help from innovative science and technology products that can check a player's temperature and others that take action to keep body temperature from climbing high.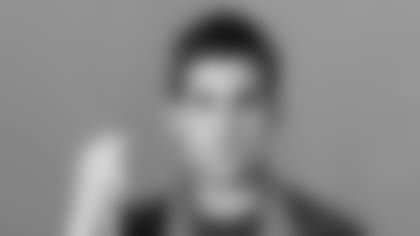 We laughed at Adam Sandler's Waterboy movie and applauded more for Gatorade as a bath for victorious coaches than a means to hydrate athletes. But as the tragic heat stroke death of Korey Stringer in 2001 proved, heat safety for athletes goes beyond liquids and is serious business.
And understand this myth buster - that overheating only happens to football players in OTAs, training camp, preseason, and certain regular season southern venues where the temps are the hottest of the year. Hockey players, for example, who play on ice in chilled arenas, can run just as hot as football pros.
"Everyone thinks our body temperature is cool during a game because we play on a cool ice rink, but that is not the case," said NHL All-Star John Tavares as part of a promotion. "It's actually the opposite.  We're wearing tons of layers and heavy equipment which compounds the potential for overheating while racing around the rink." He sees tech-driven cooling products used in his sport "to cool down during breaks and in between periods."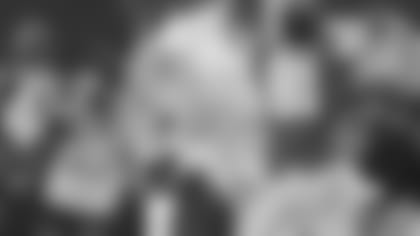 Diagnosing rising athlete temps has been done largely by a not-so-scientific approach that includes looking for symptoms of heat exhaustion, player fatigue, athlete complaints of heat cramps and observing slowing movement.
As a result, tackling heat safety for NFL players – and other athletes – had been about as easy as tackling Gronk with one hand tied behind your back. But there's help on the way in the form of special cooling towels, arm sleeves and helmet liners that combine science and technology to help NFL players and athletes anywhere chill out. The process is called "Thermoregulation," which allows the human body to maintain its core internal temp.
Make no mistake, the NFL and other sports have made important strides in dealing with heat safety challenges. For example, the NFL's 2011 Collective Bargaining Agreement eliminated the long-standing training camp practice of two-a-days. Teams are practicing wearing less equipment and fewer layers of clothing. Practices, be they intra-squad or with another team, are more tightly run and controlled. Many are held indoors and/or in the early evening.
Wearables (Smart watches, and fitness and activity trackers and monitors)  – The fast-spreading availability of health-oriented wearables is great news for the sports worlds with many wrist-worn models available to calculate, monitor and track body temperature and others athlete-focused vital signs launched in the last few years.
Smartphone Apps – There are smartphone apps for IOS and Android smartphones that can take an athlete's body temperature (and much more) without additional equipment.
Apple Health, HealthKit –Apple Health is a multi-faceted app that come standard with IOS V.8 and can be used on the IPhone 4 and newer models to provide reading and collect health data, including body temperature. HealthKit is essentially an API-driven framework developed by Apple to help folks to develop companion apps that make further use, or add value to Health.
Health-optimized Tablet Apps –Displaying critical data such as body temperature is great, and retaining it on a smartphone is helpful too, but getting all this data from say a team of players to a platform for tracking, analysis and more is more of the domain of tablet computers such as Microsoft's Surface line, which are already in use on the sidelines during game day.
Tablets are customized for use by vertical industry – including healthcare – and come with apps that analyze and provide historical data to spot mini-trends. They reach far beyond simply player temps and also have the power to connect into electronic health records (EHR) and related systems of players if needed.
Two Innovators to Watch (Closely)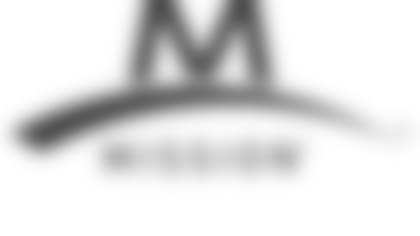 -Founded in 2009 by elite athletes, Mission Athletecare has already gained attention more for its innovative cooling products, which include special towels, arm sleeves and helmet liners, than for the host of star athletes that promote the upstart, including NFL stars Drew Brees and Reggie Bush, NHL All-Star John Tavares, Tennis Icon Serena Williams and NBA Big Man Dwayne Wade.
The company claims its Eduracool "instant cooling" technology uses a chemical-free cooling material for textiles with three key attributes – wicking, moisture circulation and regulated evaporation - that it says together can reduce a fabric's temperature by up to 30 degrees.
Augmenting its products' cooling capabilities is the company's claim that there are no chemicals – which can exit in the wash – in its products.
Its cooling products are widely available through retail chains and online. As you might imagine from its list of supporters/endorsers, the cooling wares aren't football specific and are in use across sports.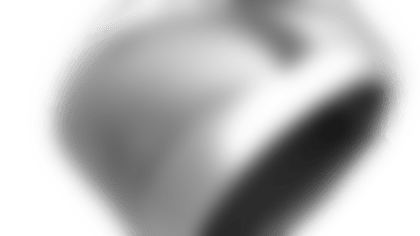 -Founded by four students at the Massachusetts Institute of Technology (MIT), Embr Labs has created an innovative bracelet that can deliver both coolness and heat to those who wear it. Currently in beta, the Wristify uses the firm's proprietary technology and the Intel Edison development board. Pushing a button turns the device on.Using our patent-pending technology and the Intel® Edison development board, we're making jewelry that actually does something.Using our patent-pending technology and the Intel® Edison development board, we're making jewelry that actually does something.Using our patent-pending technology and the Intel® Edison development board, we're making jewelry that actually does something.Using our patent-pending technology and the Intel® Edison development board, we're making jewelry that actually does something.
"We're working hard to make a piece of jewelry that actually does something. In fact, we think it will change how the world thinks about wearables and comfort," the founders said on the upstart's website. In addition to assistance from various MIT units, Embr says it's "partnering with world-class designers and leading academic research groups."
It's important to note that Wristify does not change a wearer's entire body temperature. The company cites studies that show that local warmth or cold leads gives you a body-wide sensation of thermal comfort. "This is exactly what happens when you dip your toes in the cold water on a hot sunny day at the beach, or when you place a warm washcloth on your forehead on a cold evening," Embr Labs claims.
Today's definition of wearables that cool athletes continues to evolve with companies around the world focusing on items such as the Wristify, smart garments, and next-generation heat-tracking and chilling devices. [Wearable Technology Market Forecast 2015-2020 Leading Companies in Smartwatches, Fitness & Activity Trackers, mHealth, Cameras, AR Glasses & e-Textiles] The global wearables market is on track to generate $10 billion by 2016, according to Gartner.
Many promising tools for teams are very much works-in-progress or have yet to be productized. But with soaring demand across most all sports at most every level, this market alone is demonstrating opportunities for technologists around the world.
How leagues evaluate and use the widening array of cooling devices, handles their overlapping communications systems and perhaps tie them to electronic health record-type systems is itself a significant challenge. Hydrating and cooling athletes is a two-front battle that provides an added dimension to success on the gridiron.Using our patent-pending technology and the Intel® Edison development board, we're making jewelry that actually does something.
Bob Wallace is a technology journalist with over 30 years of experience explaining how new services, apps, consumer electronic devices and video sources are reshaping the world of communications as we know it. Wallace has specific expertise in explaining how and why advances in technology, media and entertainment redefine the way football fans interact with the league, teams, players and each other. He's the Founder of Fast Forward Thinking LLC.