It's been almost three weeks since Romeo Crennel was named the Patriots defensive coordinator and predictably he's spent the bulk of that time pouring through game film trying to acclimate himself with the team's personnel. Not so predictably, he hasn't been all that disappointed in most of what he's seen so far.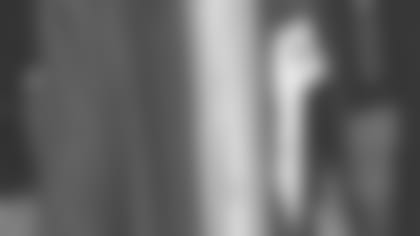 ]()
            "It's a little early to tell right now, but just from the results of last year, these guys seem to be in every game," Crennel said of the Patriots nine losses by eight points or less. "They're hustling and they're very close. What we have to do now is eliminate the things that caused them to lose. I'm still looking at the games so I haven't been able to identify those things in all cases, but that's what we're trying to do right now."  

Crennel talked specifically about the Week Two loss at the Meadowlands in which the Patriots coughed up a 19-7 fourth-quarter lead to the Jets. In that game, New England lost a chance to seal the win when Antonio Langham had a potential interception slip through his fingers into the hands of New York's Wayne Chrebet for a touchdown.
"Not to berate the individual involved in that play, but we need to make that interception and not miss it," Crennel said. "Then those close games they're in they end up winning and everybody has a better feel about the team and where the team is. Just that play, it shows you how thin that line is – going from an interception and winning and missing it the interception and losing."
Crennel has experience with some members of the Patriots defense from his time as defensive line coach in New England from 1993-96. While he believes that familiarity is helpful, he also thinks that the four seasons that have passed since then make a world of difference.
"I'm not going to say the guys who were here then are totally different players now," Crennel said. "But they are different individuals and how that affects their play we're going to have to see. We've been watching film on them and trying to see things about them, but things ever remain the same."
Head Coach Bill Belichick hopes Crennel's influence will make sure things don't remain the same with the 2001 Patriots defense. There were many occasions last season when the team struggled in stopping opponents on third down and thus had a tough time getting off the field. Crennel is well aware of those struggles and hopes to address it quickly.
"We'll get after it," Crennel said. "Everything is intertwined. The rush complements the coverage and the coverage complements the rush. Once we get everything on the same page, things will improve."
Patriots scattered around Europe
The NFL Europe team allocations are in, and the 10 New England players will be well spread around the league. Every NFL Europe game this summer will involve players with Patriot ties, as five of the six teams include New England allocations on their rosters.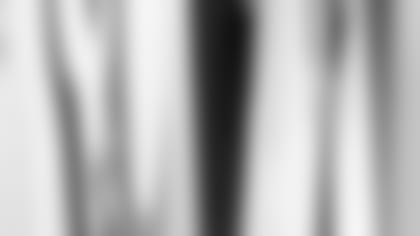 ]()
            Frankfurt's roster will include quarterback Michael Bishop, safety Tony George, tackle Josh Rawlings and wide receiver Tony Hamler. Bishop is in solid position to start for the Galaxy and get more experience under his belt. Currently his main competition at quarterback is Cleveland backup and former Penn State starter Kevin Thompson, who completed one pass for 8 yards and had one fumble in his rookie campaign last season.  

The only other team with more than one Patriot is Barcelona, which has wide receiver Tony Simmons and cornerback Sean Morey. This will be Morey's second year with the Dragons, as he spent last summer as a wide receiver for Head Coach Jack Bicknell.
Also spending a second season in Europe is linebacker Marc Megna, who will play for the Berlin Thunder. He was with Barcelona a year ago. Others going overseas are cornerback Kato Serwanga (Scotland) and defensive end John Eskridge (Amsterdam). Punter Brad Costello will also play, but his team has not yet been determined.