Patriots defensive coordinator Romeo Crennel was introduced to the media Friday, a day after Head Coach Bill Belichick announced the first major change to his coaching staff.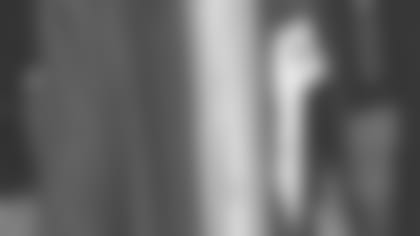 ]()
            Belichick was obviously pleased to introduce Crennel. The two have coached together for 14 of Crennel's 21 seasons as an NFL coach. Their time together includes three trips to the Super Bowl, two of which resulted in championships with the New York Giants.  

"I really feel comfortable with Romeo and I am very pleased that he is able to join us," Belichick said. "You come to work each day, especially this time of year, and every time I walk into the office and try to think about how to make the team better. Today is an easy day because I know we are a better team now than we were yesterday."
This is the second tour in New England, as he was the team's defensive line coach from 1993-96. His final season with the team resulted in a Super Bowl run, but the Patriots lost the title game to Green Bay.
"I'm glad and excited to be back and have the opportunity to work with Bill again," Crennel said. "The last time we were here, we had good and bad memories. They were good in that we made it to the Super Bowl, but bad because we lost the game. We're going to work and try to get this thing right and get it heading in the right direction."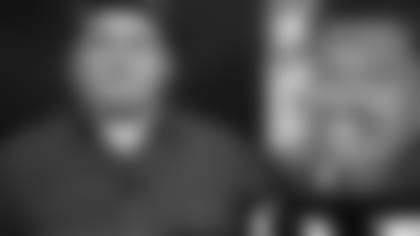 ]()
            Prior to accepting the job with New England, Crennel was the defensive coordinator for Cleveland. He was interviewed for the Browns head coaching position after Chris Palmer was fired, but he said he never felt he was the top choice.  

"I think sometimes when coaching changes occur, I think the people making the decisions think about continuity," Crennel said. "I would have been a continuity candidate. As it turned out, they got the guy they wanted. So you move on and go from there."
Crennel had also been rumored for a job in Jacksonville, but he said Belichick was the only person to request permission to speak with him. They spoke on Wednesday, and by Thursday Crennel was officially announced as part of Belichick's staff.
"I decided that, rather than taking a shot and waiting in Cleveland, or waiting to see if anybody else called, this was the bird in the hand, and it was a good bird," Crennel said. "I know guys from the staff, and I even know some of the players. I know the system. So I thought, for me, that this was the best move to make."
Crennel said a major difference between his defense in Cleveland and the one the Patriots will run is flexibility. The Browns ran a 4-3 defense because that is what Head Coach Chris Palmer wanted. He said the New England defense will still have both 3-4 and 4-3 sets.
"[Belichick] has chosen to let me be the coordinator," Crennel said. "As the head coach he is going to have the chance to say, 'well, I like this better,' and rightfully so. But he has put me in charge, and I am going to run whatever I think is best. It will be a combination of 3-4 and 4-3, similar to what is already in place."
Also spending time with the media Friday was Pepper Johnson, now the inside linebacker's coach. Like Crennel, Johnson has a long relationship with Belichick. He played for Belichick with the Giants, Browns and Jets. Before stepping away from the game after the 1998 season, Johnson had actually wanted to retire before Belichick asked him to play in Cleveland in 1993.
"I had wanted to retire four years earlier," Johnson said. "Coach Belichick called me and asked me to help those guys out with the situation they had there. He lured me out of retirement that way, and that's the kind of relationship he and I have."
Johnson spent 2000 with the Patriots as a defensive assistant after Belichick asked him to come in and help out during training camp. He stayed through the year, and now his coaching career his in full gear. Johnson said Belichick asking to help out as a coach meant more to him than when he was asked to join Belichick's teams as a player.
"It's one thing to know what he had in Pepper Johnson the player," Johnson said. "Asking me to come back now tells me what he thinks of me as far as the mental part of the game. He felt I knew enough that I would be able to apply my knowledge to other players. That meant a lot."