As Patriots Nation prepares for One More AFC Championship Game at Gillette Stadium this weekend, Penny Lessa is busy baking up a championship recipe for Patriots parties and tailgates.
Lessa and her husband, Dan, own Cupcake Charlie's, an award-winning cupcake bakery offering 16 cupcake flavors at seven shops around New England, including one residing in the shadow of Gillette Stadium at Patriot Place.
"We love New England and love the Patriots," Penny said. "Having a shop at Patriot Place has really added to our excitement for the Patriots, and we feel so much more invested in the team now. It has been a wonderful experience getting to meet so many fans and some players, too."
One of those players was Rob Ninkovich, who inspired Penny to create a special cupcake only available on Patriots Game Days.
"Rob came by the shop shortly after we opened in 2013, and we started chatting about his favorite flavors," Penny recalled. "He said he loved Twix candy bars, so we created our Game Day Twixovich, named after Rob."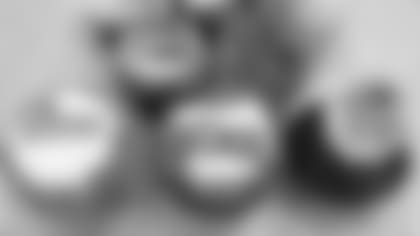 The Twixovich is a cookie crumb vanilla cake with a cookie crust on the bottom. It's filled with soft caramel, topped with vanilla buttercream and ganache. It is finished with a mini Twix candy bar.
"Our customers wait anxiously for game days so they can get this delicious cupcake," Penny said, adding that the Twixovich is her personal favorite. "It is amazingly delicious."
Fans don't have to wait for game days to enjoy Patriots-themed cupcakes at the local bakery. Penny says the close proximity to the team has inspired a number of delicious cupcakes that represent the home team and can please any crowd at parties and tailgates.
"We have our player cupcakes, which have Patriots players' last names and numbers on them," she said. "We also have our logo cakes, which have several Patriots logos on them. For this weekend's game, we will have the Patriots 'One More' and 'AFC Championship' cupcakes."
These cupcakes vary in flavor with anything from "Vanilla luvs Vanilla" and "Hostess with the Mostess" to Funfetti. The Patriots cupcakes will be available in the shop Friday through Sunday.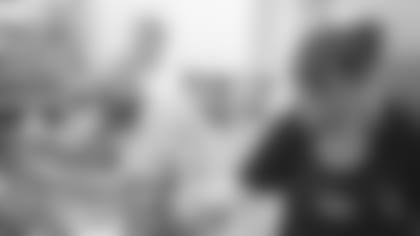 "We love the excitement that these cupcakes bring and we feel like we are part of Patriots Nation," Penny said. "We like to think our Patriots cupcakes definitely help people to cheer on the Pats. It's been great fun creating these for our customers to enjoy at their parties and tailgates."
As for the game on Sunday, Penny said while she tries not to get ahead of herself, she likes the Patriots chances.
"We would love a win on Sunday and we believe in the Patriots, so of course we feel like they can win," she said.
Here's hoping Cupcake Charlie's championship recipe includes the sweet taste of victory. 
RELATED LINKS