INDIANAPOLIS – As noted previously on patriots.com, the* Boston Herald *reported this weekend that the Patriots and Vince Wilforkhave begun contract extension discussions. The account underscores the premium the Pats – or any team that runs a 3-4 defense – place on their run-stuffing, quarterback-pressuring nose tackle.
New England had one a few years ago in veteran Ted Washington, and now it appears they're looking to secure the services of Wilfork, a Pro Bowler two seasons ago, for the foreseeable future.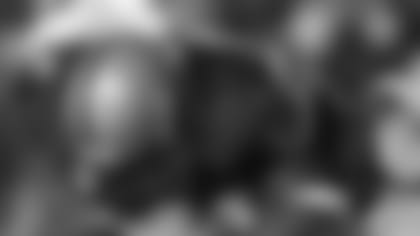 Coincidentally, that report surfaced the day the defensive line prospects in this year's draft met the media here at the Scouting Combine in Indianapolis. Tops in that group is Boston College's B.J. Raji(6-2, 337). Another BC Eagle, Ron Brace (6-3, 330), is also a top-ten defensive tackle prospect.
With the proliferation of 3-4 defenses around the NFL, those rare, rotund athletes like Raji and Brace who can play the nose, but also have the versatility to be 4-3 tackles, are becoming more highly coveted.
Raji acknowledged as much, saying he's programmed his cell phone to alert him with text messages whenever a draft expert on television or the Internet has something to say about him. Though Raji was quick to add that he's not letting the hype go to his head.
"I get so many texts and calls. I don't pay too much attention to it. I know those guys are experts or whatever, but they really have no say when it comes to draft day. I kind of watch that over the years, so I'm not trying to get my hopes up too much."
Raji knows that fortunes can be fickle in the football world, particularly with regard to draft stock.
"That happens every year … you see guys fall, guys who are supposed to be top-ten picks. They go from that to the end of the first. I'm not really worried about that. I feel my film speaks for itself."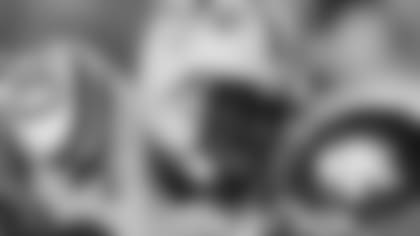 Another intriguing prospect is LSU's Ricky Jean Francois(6-3, 290). Though relatively little lighter than the other top nose tackles, Francois – whose unique name is French Creole – said Sunday that the rotational scheme he played at LSU gave him experience in both the 3-4 and 4-3. As a result, he feels he can play any spot along the defensive line in either formation.
"There's not much difference [between the positions]," he explained. "At end, you have more open space, you have more time. On the inside, you have one move, and you might – might – have a second move, but your first one has to work."
Francois relies on instincts – his "Spidey sense," as he called it – to make plays on the football field, but he also studies and tries to learn from established NFL players like New England's Jarvis Green.
"I'm very good friends with him," Francois said of Green, a Tiger alum who visits the Baton Rouge campus frequently during the offseason. "When he comes back, I sit down and talk to him. I ask him about the ups and downs of the NFL. What can make you, what can break you. What separates you from the rest of the guys.
"Every time I get a chance, I talk to him because he's one of the guys on the New England Patriots and a lot of those guys are experienced. So, talking to him, I feel like I'm ahead of the game."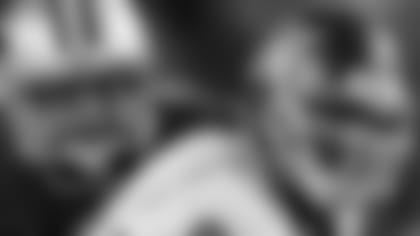 This past fall, the Patriots practiced at San Jose State's facilities during their two West Coast trips. The team was, of course, focused on winning their games those weeks and there was little opportunity for Gilbert to have any contact with Pats coaches or scouts. But he said he did mingle with some of the players in the weight room during both visits, so, chances are, Gilbert is someone who's been on New England's radar ever since.
Other D-tackles to keep an eye on are USC's Fili Moala(6-4, 303), Sen'Derrick Marks(6-1, 295) of Auburn, Terrance Taylor(6-1, 314) of Michigan, and Temple's Terrance Knighton(6-3, 295).