For most of training camp Matthew Judon has been present at practice but has done little more than conditioning runs. He's taken occasional reps on defense, but for the most part has been relegated to the role of spectator.
When asked if his slow integration into camp was contract related, Judon was coy about it but didn't shoot it down. On Friday ESPN's Adam Schefter tweeted that the linebacker agreed to a contract adjustment that could allow him to make up to $18 million in 2023.
The original deal, signed in 2021, was not extended but Judon was set to earn just $2 million in guaranteed money this season and roughly $12.5 million overall, but that guaranteed number now rises to $14 million. Combined the adjustment could allow Judon to now earn $18 million all together.
*The in-stadium practice is typically light and conducted at a walkthrough pace and that was the case Friday night. Several players were not in uniform, although most were spotted on the Gillette Stadium field. Judon, Jonathan Jones, Cole Strange, Trent Brown, Brad Hawkins and Matthew Slater did not dress. Mike Onwenu (ankle, PUP), Cody Davis (knee, PUP) and Calvin Anderson (NFI) all remain out. Marte Mapu and Johnny Lumpkin are still wearing red, non-contact jerseys.
*After missing four straight practices linebacker Terez Hall was waived with an injury designation on Thursday. He cleared waivers and was placed on injured reserve the following day. Hall got tangled up with Ty Montgomery during practice on July 27 but was present until missing the workout on July 31. Montgomery hasn't practiced since that collision but has been seen working on his conditioning/rehab in recent days.
*The offense and defense took 7-on-7 reps in the end zone at the start of practice while the linemen continued their drills in the opposite end zone. The specialist did some kicking in the middle of the field.
*The players were divided into Blue and White teams with several players switching colors from their normal offense/defense designations. Mac Jones led the Blue squad while Bailey Zappe was at the helm for the White team.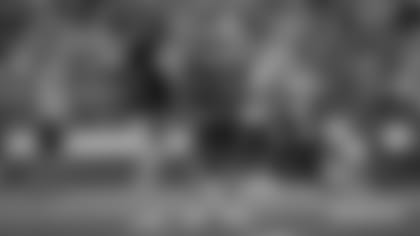 *Bill Belichick called for kickoffs in between the periods with Nick Folk, Chad Ryland and Corliss Waitman getting plenty of work. Ameer Speed, Kyle Dugger and Pierre Strong were among those handling the returns.
*The extended "scrimmage" period featured drives up and down the field. The first two ended in field goals with Folk connecting from 39 yards out but Ryland pushing his 45-yarder wide right. Ryland responded and nailed a 42-yarder on his next attempt. At the end of the "first half" Ryland attempted a 48-yard field goal but the low, line-drive kick never had a chance. It fell short and to the right. There was some movement up front prior to the snap but evidently the play stood with no call being made.
*The Patriots will be off on Saturday but will return to the normal practice fields on Sunday for the first of the final three days of camp that will be open to the public. Gates are set to open at noon with practice to get underway at 1 p.m. As always please check with Patriots.com for the latest training camp updates.
*Malik Cunningham caught a short touchdown pass from Zappe but got caught in the field goal net just after making the grab. It took the rookie a moment to get untangled in one of the lighter moments of the night.
DISCLAIMER: The views and thoughts expressed in this article are those of the writer and don't necessarily reflect those of the organization. Read Full Disclaimer