GO TO THE GAME
Tom Brady vs. Peyton Manning in the AFC Championship: We all know it's not an easy ticket to get, but there are some available on theNFL Ticket Exchange. For everything you need to know about game day, see Mile High's website.
WATCH
If you can't be at the game, then at least you can cheer on the Patriots with fellow fans. The Pikes Peak Pats fan club will be at its regular meeting place, the Fox and Hound Bar and Grill(3101 New Center Point Drive, Colorado Springs; 719-570-0500; www.foxandhound.com), about 90 minutes south of Denver. If you're staying in the state capital, though, you can join the Denver Patriots Fans at their home base, The Armoury (2048 Larimer St.; 303-295-0215). Other bastions of New England pride are The Elm (5001 E. Colfax; 303-336-5763; www.theelmdenver.com) and Blake Street Tavern(2301  Blake St.; 303-675-0505;www.blakestreettavern.com), which has hosted Patriots groups in the past and usually has a DJ for big games like the AFC Championship.
EAT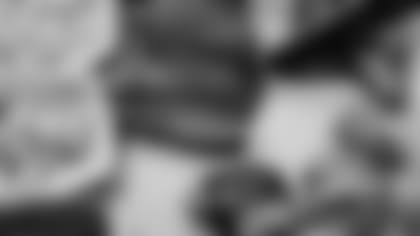 Beer and pizza are two game day staples and one of the best places to find them in Denver is Hops & Pie (3920 Tennyson St.; 303-477-7000; www.hopsandpie.com). The eatery was featured on "Diners, Drive-ins and Dives," and got a rave review from host Guy Fieri for its beer-braised brisket pizza. You can also enjoy Texas-style barbecue and some great tunes at Globe Hall (4483 Logan St. Denver; 720-443-5709; www.globehall.com), which doubles as a live music venue. If you want to save the barbecue for your tailgate party, then try Root Down (1600 West 33rd Ave.; 303-993-4200; www.rootdowndenver.com). The farm-to-fork restaurant accommodates all kinds of special diets, including vegetarian, vegan and gluten free. Then finish your evening at the nearby Cooper Lounge (1701 Wynkoop St., 720-460-3738; www.cooperlounge.com), a glamourous spot where you can enjoy a cocktail, beer or glass of wine.
SLEEP
If you're into interesting art and architecture, splurge and book yourself a room at Trip Advisor's top Denver hotel, the ART (1201 Broadway; 720-410-5147; www.thearthotel.com), which is conveniently located just a few miles from the stadium. If you're on more of a budget, try Hotel Monaco (1717 Champa St.; 800-990-1303; www.monaco-denver.com), a pet-friendly hotel with tons of amenities. Or, find yourself a home away from home through Airbnb(www.airbnb.com).
PLAY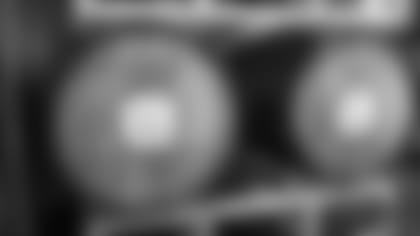 Pikes Peaks Pats already hosted an epic fan party in November, and now they're back at it with another one for the AFC Championship game. All are invited to join them on Saturday night at 6 p.m. at Katie Mullen's Irish Restaurant and Pub (1550 Court Place; 303-300-9883; www.katiemullens.com). Food and drink will be available, and the group is organizing raffles and games, including a Belichick look-alike contest.
When not partying with other Patriots fans, though, you can take advantage of all that Denver has to offer this time of year. Travel about 30 minutes out of the city and go for a skate on Evergreen Lake (29612 Upper Bear Creek Road, Evergreen; 720-880-1391; www.evergreenrecreation.com), or, if you're up for a full day out, head to Breckenridge and join Good Times Adventures(6061 Tiger Road, Breckenridge; 970.453.7604; www.goodtimesadventures.com) for a dog sledding tour. If you're into spirits, you can also head to one of the region's craft distillers, like Leopold Brothers(5285 Joliet St.; www.leopoldbros.com), which is located right in the city (reservations required), or join Centennial Tours for a cocktail and spirits tasting(800-979-3370; www.centennialspecialtytours.com).
More information
www.colorado.com
www.denver.org