FOXBOROUGH, Mass. – The past few years, New England has seen a number of players come and go at the wide receiver position. You might have difficulty remembering all their names, even though some are recognizable ones who just couldn't last long, for one reason or another.
This year, the group is also under new stewardship, as former coaching assistant Mick Lombardi takes over for Joe Judge as Patriots wide receivers coach. A constant presence, however, has been former Super Bowl MVP Julian Edelman, who returns for his 12th season in Foxborough. Edelman the elder statesman is clearly the leading figure in a wideout room mostly full of younger, less proven players (Technically listed as a wide receiver, 13-year veteran Matthew Slater works predominantly on special teams).
"We're still just trying to get to know each other. I think we've got a bunch of guys competing very hard, working their tails off," Edelman remarked recently. "Coach Lombardi's doing a great job getting us prepared. There's a lot of good things and whole lot of things we need to continue to work on, myself included. That's what this part of the season's about. It's fun to see a lot of these younger guys go out and see them grow as individuals."
One of those younger guys, of course, is 2019 first-round draft choice N'Keal Harry. Injured for most of his rookie campaign, Harry is out determined to prove his worthy in 2020.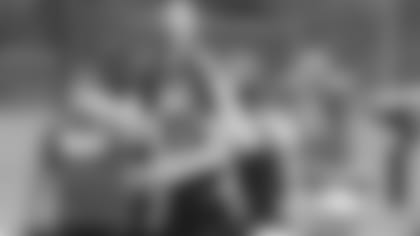 "I'm just really working on stacking the days," he maintained last week. "Just getting out there on the practice field and making sure I'm making myself uncomfortable in practice so it can be easier in the games. Trying to get my conditioning right and leaving it all on the field every day."
"He's much more comfortable, has a much better understanding this year than what he did last year," head coach Bill Belichick observed about Harry's development thus far. "He's been productive for us on the field. He still has a lot of football in front of him and a lot of growth and he works hard every day. He's a physical, tough kid that likes to compete. You can see his competitiveness out there on the field and that allows him to get better. And with his work ethic and toughness and competitiveness, I think those are all good qualities."
After Edelman, the longest-tenured NFL receiver on New England's roster right now would be Mohamed Sanu, in his ninth year overall, but second with the Patriots. He arrived in a 2019 mid-season trade with Atlanta, but was limited almost immediately by a foot injury suffered shortly thereafter. At the start of this year's training camp, Sanu was originally placed on New England's PUP (the physically unable to perform list), but was removed almost right away and hasn't seemed to miss a beat since then in practice.
"It's definitely a lot different," Sanu says about this year compared to last. "I'm getting to understand why I'm doing something [in the offense], not just doing something because I'm told to do it."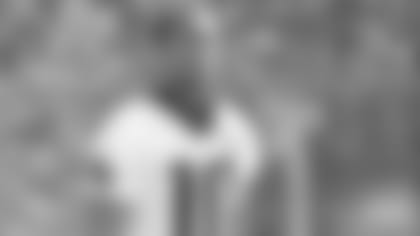 During the offseason, the Patriots acquired veteran free agent Damiere Byrd, a speedster hoping to catch on here in Foxborough after stops in Carolina and Arizona to start his pro career. The pandemic lockdown didn't help matters, but Byrd has been showing an ability to get open on a regular basis during his first Patriots camp.
"It's starting to come together. Being able to be together, find a routine, and then understand how we install things, and finally being able to be around the coaches and get those coaching points that I haven't been able to get... I'm fairly along," he said recently. "Mentally, I'm right where I would like to be. Now, it's about getting those looks that the defense throws at you – different coverages, different leverages – that's always a learning experience. As far as playing speed, I think I'm right on track."
A number of second-year Patriots receivers are fighting to maintain their spots on the roster this summer. Gunner Olszewski made the club as an undrafted rookie and served primarily as the Patriots punt returner for the first half of last season before being placed on injured reserve. Like Byrd, Olszewski's shown a propensity for getting open, plus a much-improved knowledge of the complex New England offense.
"I feel like I'm getting in there, doing my job when called upon. Opportunities are coming," Olszewski rationalized, "and I'm trying to take advantage of them the best I can… I take pride in playing tough. It's something that doesn't take talent to do. It's just up to you [to play fearlessly].
"It's your mentality when you go out there. You know, we're receivers. It's that 'Throw-me-the-ball-and-I'll-catch-it.' That's the relationship you try to build with the quarterbacks. It's definitely something we [as a group] can improve on. We're leaving catches out there, but that's the mentality you have to have as a receiver. All of us receivers are working on that."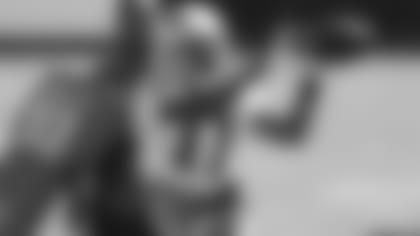 Jakobi Meyers, meanwhile, saw action in 15 games as another undrafted rookie last year, while Devin Ross spent half the year on New England's practice squad after stints with Tennessee and Philadelphia. Ross' quickness has been evident throughout this summer's sessions. Ditto for undrafted rookie Isaiah Zuber, who's also seen action as a return specialist.
Undrafted rookie Jeff Thomas, on the other hand, hasn't been on the field till very recently and might have a bit of catching up to do compared to the competition at his position. A third undrafted rookie, Will Hastings, also missed significant practice time and fell behind to the point that New England released him this past Friday. The next day, the Patriots signed yet another rookie free agent, Andre Baccellia, who took part in his first practice with the team on Sunday, Aug. 30.
NFL rosters must be trimmed from 80 to 53 this coming Saturday, Sept. 5. However, practice squads are increasing in size this year from 10 to 16. So, it will be interesting to see how many of these 11 current Patriots receivers wind up sticking around in one form or another.