There aren't too many people who have been happy with the spike in penalties during this preseason, and Devin McCourty certainly isn't one of them.
Unlike some of the individuals involved this summer, the Patriots safety had a more light-hearted view of the topic as he joked with reporters on Tuesday. But it was clear, despite the smiles and laughs, that McCourty wasn't a fan of the current trend.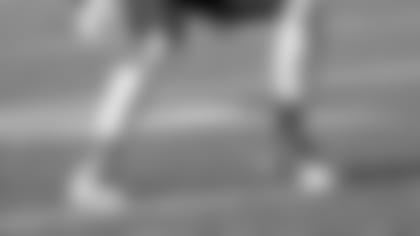 "Hopefully we won't be seeing as many flags as we've been seeing in the preseason," he began while answering a question on the importance of preseason snaps. He was then asked if there were differences for safeties and corners in terms of the nature of the calls.
"It's a little different but we have some of the same issues in terms of covering tight ends coming off the line of scrimmage, things you might have gotten away with you might not get away with," he said. "But I think it's hard to try to change your game. We don't want to start giving up long passes and touchdowns just to say 'I didn't want to get an illegal contact.' Hopefully they just reduce the flags and we get to play a little bit."
Like all football fans, McCourty hasn't liked what he's seen so far this summer in terms of all the yellow on the field. In fact, he had the fans' interests at heart when asked if he was to the point where he was almost looking for flags.
"As a DB you're trained to never look for a flag. It makes them throw them more," McCourty said before finishing with a laugh.
"Last night watching the game it just seems like every couple of plays there's another flag. It will be tough for people trying to watch the game and have to work in the morning and stuff like that."
Let's all hope the current directive disappears once September rolls around.