Dion made a trip to Rhode Island Community Food Bank on Nov. 15, and Duron visited the Greater Boston Food Bank on Nov. 22. The Turkey Express program partners with New England food banks to provide meals for local people throughout the holiday season.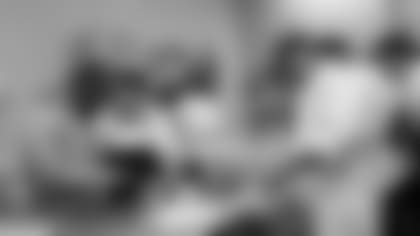 Dion and Duron got to see the action up close by helping to transfer the turkeys from the delivery van to the respective food banks. Dion even got to try his hand in the kitchen at the Rhode Island Community Food Bank. 
The Rhode Island Community Food Bank received 1,000 turkeys, and 8,000 turkeys were donated to the Greater Boston Food Bank. Duron said he aims to use his platform as a professional football player to help impact positive change, like fighting hunger in the community. He hopes to spread happiness as a result.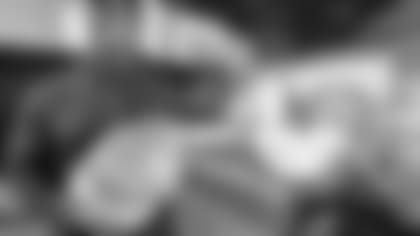 "I'm blessed to be here in the NFL. There are a lot of responsibilities, and one is giving back. It's something I cherish and realize how important it is to help the community," Duron said. "It's important to me that everyone is blessed with a good Thanksgiving. I want to be sure everyone's smiling, especially on Thanksgiving because the focus should be on being thankful and happy."
With the help of Duron and Dion, thousands of New England families that rely on both the Rhode Island Community and Greater Boston Food Banks will have a little something extra to be thankful for on Thursday. 
RELATED LINKS