There's an expanding field of promising sports tech startups and upstarts today, but without Benjamins and business brains, many face failure.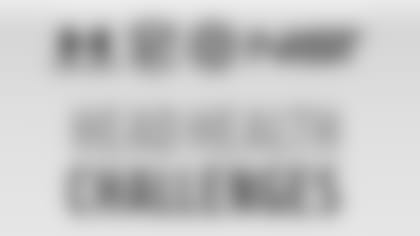 But before convening wakes or funerals it is best to take a good hard look at the lengthening list of funding and financing sources available to companies with a promising product, technology or even concept that could enrich sports.
Those with money to invest in potentially game-changing tech-driven upstarts reach beyond straight venture capital firms from the tech sector. Now it includes the new **Courtside Ventures (VC)** with $35 million which joins an already growing group of so-called 'accelerators,' and league-created funds such as the ongoing Head Health Challenge (HHC). Even a team, the L.A. Dodgers, is behind one of these accelerators.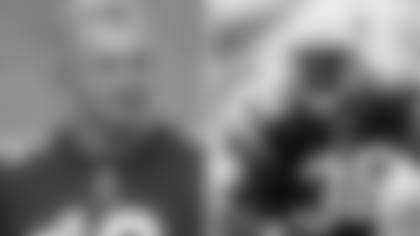 Count players in too. Hall-of-Fame 49ers QB Joe Montana is looking to launch a $25 million fund for his VC firm. He has already teamed with former Patriots Safety Lawyer Milloy to provide part of the $1.5 million seed funding for sports app company GameOn.
Money +
So if you want a clear look at the companies, academic research institutes and partnerships whose works could help make sports a better place for all involved, look no further. Just follow the money.
The advice, connections, guidance and more that upstarts receive from these resource-rich investment entities is priceless (especially with accelerators). That becomes clear as 1080p HD if you have ever attended a conference panel session where 'idea folks' try to pitch venture capital execs. The former often don't even know the first thing about writing a business plan and many struggle to effectively explain to the money folks what it is they are working on and why it's important.
VC: Then and Now
Venture capital (VC) firms have been a part of non-sports technology firms' game plan for decades (IT and biotech). What's new(er) in the VC landscape are companies like Courtside Ventures who have a specific focus on life at the busy intersection of technology, media and sports.
Sports can also use more league-created and funded initiatives such as the NFL's Head Health Challenge in which companies pitch their safety innovations to the league and partners GE and later Under Armour  and NIST as part of a multi-step competition for millions of dollars in funding designed to bring the winners from cool idea to product-producing and delivering status.
Sadly, there's very likely a long list of fledgling entities with great ideas for tech advancements that we will never know of because they failed to secure not just the outside financing needed to move forward but the precious resources and industry knowledge needed to transform their smart ideas into sports tech product reality.
Accelerators - Money and Much More
Accelerators help startups, upstarts and early-stage entities hit the gas in terms of advancement by providing a relatively new wrinkle to venture capital. As discussed in this space a ways back,  accelerators provide funding, as well as other frequently-needed resources as office spaces, advice and guidance, connections with other interested parties and practice pitching themselves to top business execs - all for a minority stake in the company wannabe. Add in educational workshops.
The pitching component is especially important as those looking to launch from a tech background often lack the ability to translate what they believe to be their science brilliance into the dollars-and-sense language of business.
Accelerators continue to pop up in all types and places. There's the one created by the L.A. Dodgers and R/GA that launched April, Stadia Ventures in late June and one run by Nike, and that's but to name a few. They are all working to help out hopefuls in need.
Stadia's Accelerator says its program is an "immersive boot camp surrounded by mentors."  Here's how it works according to the company's website: Twice a year, Stadia Venture conducts a private and public call for submissions around the world. We are looking to invest up to $100,000 for equity in up to five of the best, established sports business startups. If you have an existing product or service, have traction, and are generating revenue proving that you are solving a pain, we want you to apply for the Fall Cohort or Spring Cohort.
Knowledge Applied
You might take this for granted, but VC firms interested in helping fuel forward progress from entities at the intersection of technology, media and sports are hardly newbies to this space and are far more than just 'money men.'
A case in point is the new Courtside Ventures. Its fund will be managed by Vasu Kulkarni, founder and CEO of Krossover, a successful firm that helps those in numerous sports shorten the game film processes, analysis and presentation process - using technology. This is referred to as sports analytics.
Krossover wants to be a team's 'video coordinator' by taking film uploaded to it site and breaking down the video in a number of different ways, including providing key stats, trends, and tendencies back to the team's coaching staff for a number of uses.
The NFL's Challenges
Launched with GE in the spring of 2013, the NFL's Head Health Challenge comprises three stages designed to attract interest in advancing safety in America's game and select contestant for funding. Since then the Head Health Challenge II and III have been launched.
Here's the Head Health game plan in something of a nutshell from the NFL: The Head Health Initiative includes three Challenge topics. Challenge I is focused on discovering imaging and algorithms we believe will be able to better detect and analyze subtle changes in the brain. By providing doctors with a better understanding of the molecular and physiological changes that occur shortly after a traumatic event, we hope to help patients and bring better health to more people. 
The focus of Challenge II is on new materials and technologies that can protect the brain from traumatic brain injury and new tools for tracking head impacts in real time. 
Challenge III seeks to stimulate the development of a range of materials that provide excellent energy absorbing and energy dissipating properties.
The Winners Are…
In late July, the league and partner GE announced the winners of the inaugural Head Health Challenge. The six final winners of the up to $10 million Head Health Challenge I are: Banyan Biomarkers, Inc., San Diego, Calif.; BrainScope Company, Inc. Bethesda, Md.; Medical College of Wisconsin, Milwaukee, Wis.; Quanterix, Lexington, Mass.; University of California, Santa Barbara (UCSB), Santa Barbara, Calif.; and University of Montana, Missoula, Mont.
The NFL says each will receive a $500,000 award to "advance their work to speed diagnosis and improve treatment for mild traumatic brain injury." This latest award, the league noted, is in addition to $300,000 previously awarded to the 16 first round winners of the Head Health Challenge I.
The HHC brought in a whopping 400 entries from 27 countries, according to the league which added that the submissions were judged by experts in brain research.
With help from partners GE and Under Armour in Head Health Challenge II, seven contestants were initially awarded $500,000 apiece (this past November) and vied to win another $1 million apiece in the final round. Head Health Challenge II award winners were selected from nearly 500 proposals from 19 countries. Three final winners; Viconic Sporting, University of Washington and Army Research Labs, were named last month.
Check out the winner videos and much more here.
The Bottom Line
Yes, it's all about the bottom line here. But you don't get close to the bottom line without business smarts. The continued emergence of firms like accelerators looking to invest money, guidance and connections in sports technology startups and upstarts represents a megatrend as it hastens the delivery of much-needed products, services and more for the games we love.
The good news is that the field of interested parties has grown far beyond venture capital firms to accelerators, sport and private partnerships, individual teams and even companies led by current and former athletes. And there's much more to come this year.
Bob Wallace is a technology journalist with over 30 years of experience explaining how new services, apps, consumer electronic devices and video sources are reshaping the world of communications as we know it. Wallace has specific expertise in explaining how and why advances in technology redefine the way sports fans interact with their league, teams, players and each other. He's the Founder of Fast Forward Thinking LLC.