Seeing the defending Super Bowl champion Eagles (2-3) struggling under the weight of higher expectations this season has been surprising, but maybe it shouldn't have been quite so unanticipated. Since 2000, seven different Super Bowl champions have failed to reach the playoffs the following season, with all of them finishing somewhere in the range of 7-9 to 9-7 after hoisting the Lombardi Trophy and being feted in a parade.
New England actually started the trend this century with its 9-7 not-quite-good-enough record in 2002. The 2003 Bucs nose-dived to 7-9. The 2006 Steelers were a mediocre 8-8 and the 2009 Steelers also missed out on the playoffs at 9-7. The Giants, Philadelphia's opponent Thursday night in the kickoff to Week 6, knows what the Eagles are going through. In 2012, a year after winning their second title in a five-year span, they went 9-7 and didn't make the postseason.
Baltimore in 2013 lacked the same magic that worked so well in 2012, going 8-8 and missing the playoffs for the first time in the six-year John Harbaugh coaching era. And lastly, Denver's 2016 club couldn't follow up on its Super Bowl crown, limping to a 9-7 record in the first season after Peyton Manning's retirement.
So the Eagles' slow start doesn't make them a true rarity. The good news for Philadelphia? No one is running away with the NFC East while the Birds dawdle. Everyone in the NFL's worst division (which it is so far this season) is at .500 or below, with Washington, Dallas and the Giants inspiring no confidence with their uneven and at times ragged play.
That gaudy 13-3 record and No. 1 seed of 2017 won't be matched in Philly this season, but that doesn't mean the Eagles can't still make some noise if they reach the playoffs. Getting there is probably going to be a bit of a slog, and the hard work starts with trying to rack up a road division win Thursday night to get back to .500. The party in Philadelphia lasted a full seven months after the Eagles' long-awaited first Super Bowl victory, but you can definitely tell it's over now.
* Last week: 9-6 (.600); Season: 49–27 (.645).
Philadelphia (2-3) at New York Giants (1-4)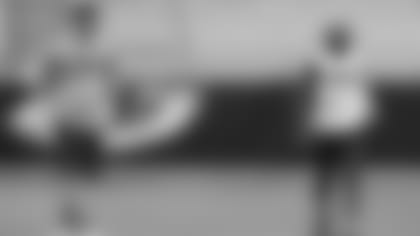 Not that the Giants have too much drama surrounding them again this season, but when rap star Lil Wayne is involved in the tension that may or may not exist between quarterback Eli Manning and lead receiver Odell Beckham Jr., it's anything but a good development. Somewhere Ben McAdoo is giggling to himself a lot these days, and I imagine new Giants coach Pat "Finito'' Shurmur now fully understands what he signed up for in New York. Remember when the Jets were the New York-based NFL team that was known for drama, not the well-grounded G-Men? The Giants actually played well enough to win last week in Carolina, and still lost on that 63-yard Graham Gano thunderbolt of a field goal. Given all the issues in New York, I want to take the Eagles to get the road win. But home teams are 5-0 on Thursday nights, and this time the Giants will kick the game-winning field goal, rather than allow it.
Seattle (2-3) at Oakland (1-4) in London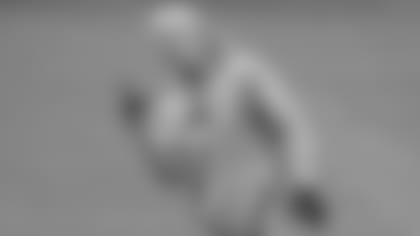 Jon Gruden doesn't sound happy to be taking his losing team across the country and then across the pond to play a game in London. Pete Carroll's losing club is making the same long trek, but you know he'll do so happily, probably finding a way to get "jacked and pumped'' for the opportunity. Sometimes attitude really does make the difference.
Indianapolis (1-4) at New York Jets (2-3)
If the Jets run the ball as much as they did in that manhandling win over Denver (323 rushing yards), and the Colts throw the ball as much as they have all season long (49.2 times per game on average), it could make for a very quirky game to watch. I'll take New York's ground game and home-field advantage to make the slightest of difference in deciding the outcome.
Chicago (3-1) at Miami (3-2)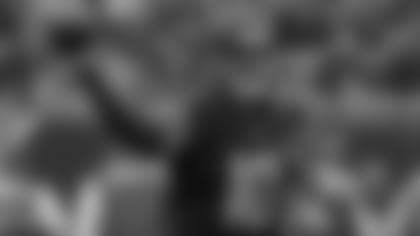 We only have three games that pit two winning teams in Week 6 and this is one of them. The Dolphins badly need to rebound after their demoralizing losses at New England and Cincinnati, but if the Bears really are who we thought they were (thank you again, Denny Green), they'll find a way to snatch a road win against a Miami team that's headed south.
Buffalo (2-3) at Houston (2-3)
Which quarterback gets beat up more in this battle of bad offensive lines, Josh Allen or Deshaun Watson? The Bills have somehow won two of their past three, but the Texans are working on a two-game winning streak and can't afford to blow the chance to scratch their way to .500 after that dismal 0-3 start.
Tampa Bay (2-2) at Atlanta (1-4)
The Falcons had big hopes for this season and they have quickly fallen apart amid some damaging injuries on defense. But there's no way I see the Falcons losing three consecutive home games and four games overall. Jameis Winston might give the Bucs offense a lift in his first start of the season, but Atlanta will win a shootout at home this time, rather than fall just short as it did against New Orleans and Cincinnati.
Pittsburgh (2-2-1) at Cincinnati (4-1)
The Steelers finally put a complete game together last week at home against Atlanta, showing up on both offense and defense for a change. The surprising first-place Bengals are probably feeling pretty good about themselves and could be set up for a letdown performance against their division rival. It feels like the Steelers are starting to put something together and they know a loss to Cincinnati would leave them 2 1/2 games behind the division leader. They can't let that happen.
Arizona (1-4) at Minnesota (2-2-1)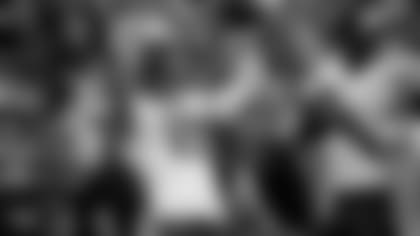 I know the two tie games this season were annoying, but how cool is that all four teams involved — the Vikings, Packers, Browns and Steelers — are exactly 2-2-1 after five weeks? Come to think of it, I like all four of those clubs to win in Week 6, so make way for a burst of 3-2-1 records in the NFL standings.
Los Angeles Chargers (3-2) at Cleveland (2-2-1)
If the Chargers are legit and headed for the playoffs as so many predicted in the preseason, they'll handle this road game against the improved Browns and move on to next week's showdown against Tennessee in London. But I'm not convinced Los Angeles is ready to be trusted to win all the games they should win, and remember, Cleveland is undefeated this year (2-0-1) in the venue previously known as "The Factory of Sadness.''
Carolina (3-1) at Washington (2-2)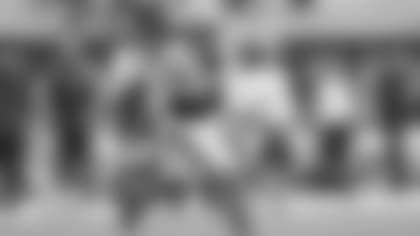 Washington wasn't ready for prime time Monday night in the Superdome against the Saints, and the Panthers are coming off the high of that Houdini-act win at home against the Giants. Jay Gruden's club should feel a sense of desperation to protect their home turf, but I see the Panthers finding a way to get it done thanks to some late-game Cam Newton heroics. Josh Norman had this game circled on the calendar, but getting benched for a bit against the Saints may have cooled his revenge factor against his former team.
Los Angeles Rams (5-0) at Denver (2-3)
Broncos quarterback Case Keenum gets to face one of his former teams, with another such matchup to come at home in Week 9 against Houston. The Rams' potent offense versus the Broncos defense that got gouged for 500-plus yards last week on the road against the Jets would be an epic mismatch. But Denver's D will play better than that this week, and the game will actually be close in the fourth quarter before L.A. puts it away.
Jacksonville (3-2) at Dallas (2-3)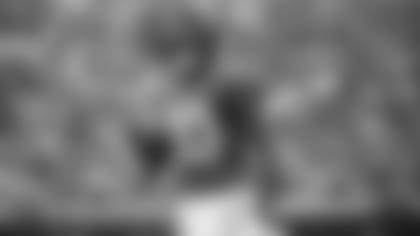 This isn't going to be an offensive clinic we're watching Sunday in Jerry World. Jason Garrett's play-it-safe mentality came back to bite him in overtime at Houston last Sunday night and he's No. 1 on my coaches most likely to get fired during the season ranking about now. If the Jaguars don't turn the ball over, their defense gets it done against that predictable Dallas offense.
Baltimore (3-2) at Tennessee (3-2)
This will be another smash-mouth game for both the Ravens and Titans, who each lost low-scoring affairs last week against opponents they were favored to beat. It won't be pretty, but Baltimore is the better team and it'll find a way to get the job done and close out a three-game road trip with a much-needed victory.
Kansas City (5-0) at New England (3-2)
The Chiefs have played a very demanding schedule thus far and handled all comers, and second-year quarterback Patrick Mahomes led his team to wins the past two weeks despite not playing his "A'' game at home against Jacksonville and needing to overcome a 10-point fourth quarter deficit on Monday Night Football in Denver. That bodes well for him handling the crucible of Gillette Stadium in the clear-cut game of the week, and maybe the season thus far in the NFL. I'm expecting an instant classic, but it feels like New England is starting to jell and Kansas City is probably due its first dose of adversity. The NFL schedule-makers giving Bill Belichick 10 days to game plan for the versatile Chiefs offense will provide the edge the Patriots needed.
San Francisco (1-4) at Green Bay (2-2-1)
If the 49ers and quarterback C.J. Beathard couldn't manage to beat winless Arizona in Santa Clara last week, I don't see them going on the road and pulling the upset in Lambeau. Green Bay has been an erratic and uninspiring outfit through the season's first five weeks, but it'll put it together against San Francisco and produce a complete victory that will sooth the jangled nerves of Packers Nation.