It can be hard to keep up with all of the Patriots community activities. There's everything the players do withCelebrate Volunteerism as well as their own foundations and charities. Devin McCourty has his Tackle Sickle Cell campaign, Danny Amendola works with his Catches for Kids foundation and now Dont'a Hightower is lending his support to the fight against diabetes.
This week, the NFL Players Association honored Dont'a as its Week 17 Community MVP after he hosted a special Monday Night Football fundraiser on Dec. 28. The party, which took place at CBS Scene restaurant, benefited the American Diabetes Association and was attended by a number of players, including Devin McCourty, Chandler Jones, Jerod Mayo, Patrick Chung and Julian Edelman.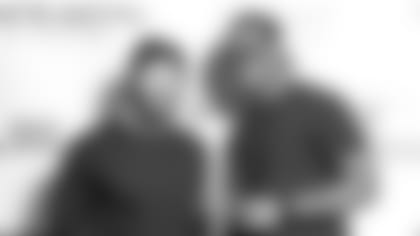 According to the NFLPA, diabetes awareness is a cause that's close to Dont'a's heart. Not only was his mother diagnosed in 2015, but his grandmother and aunt also have the disease. 
In addition to the recent fundraiser, the NFLPA recognized Dont'a for taking time to give back in his hometown of Lewisberg, Tenn., last offseason. Over Fourth of July weekend, he was celebrated with his very own street and decided to pay it forward by donating new equipment to the local youth football team.