With two Monday Night Football games during Week 1, it was a good night for football fans. For about 100 Patriots fans, watching the games on Sept. 9 was more than just scoping out the four other teams.
At Dont'a Hightower's fifth annual Monday Night Football Tailgate benefitting the American Diabetes Association, those in attendance mixed and mingled with Patriots players for a great cause.
In the event's fifth year, Dont'a said it continues to get bigger and better. Guests were welcomed on a red carpet, posed for a picture with Dont'a, played yard games while surrounded by massive TVs – like a top-notch pregame tailgate.
"It [started with] just wanting to promote awareness, and it turns out each year it gets better and better," Dont'a said. "By far, this year I think has been the best."
The heart of the event and Dont'a's efforts lie with his family. His mother, L'Tanya, was diagnosed with Type 2 diabetes, and two of his aunts also share a fight against diabetes. All three were at the fundraiser, and having them in Massachusetts capped off a great weekend.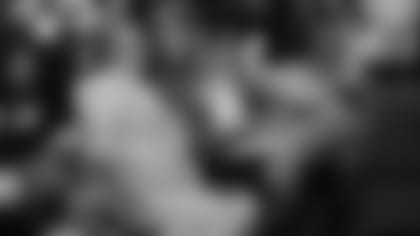 "They definitely wanted to come. They actually just planned to come to the event and I surprised them with tickets to the game so they were able to see the banner fall. It's been a fantastic week and I couldn't have asked for anything more," he said. "Definitely started doing this because of them to promote awareness and to help others out there who don't necessarily understand or know what the risk of diabetes is."
In addition to the guests who donated and participated in a silent auction, Omnipod, an insulin management system, donated $10 in Dont'a's name to the American Diabetes Association for every person who tried on the device.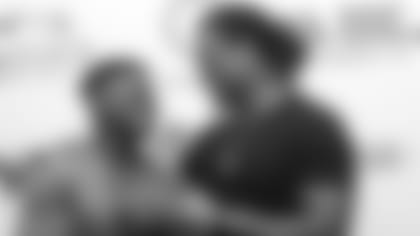 Of course, his Patriots teammates did what they always do – show up. James White, Devin McCourty, Jason McCourty, Brandon Bolden, Deatrich Wise Jr., Jamie Collins, Lawrence Guy, Danny Shelton, Ja'Whaun Bentley, Shaq Mason, Jonathan Jones and Shilique Calhoun all came out on a night off to show their support for Dont'a and his family.
"There are so many guys here tonight. I really appreciate it, and it works vice versa. I have a great locker room, a great culture of guys in there," he said. "We support one another on the field and off the field and I think that says a lot that those guys show up."