INDIANAPOLIS – Yes, the Patriots have two very talented outside linebackers in Mike Vrabeland Adalius Thomas.
Vrabel had a career year in 2007 with 12.5 sacks, the same year Thomas joined the Patriots. His monster effort in Super Bowl XLII, coupled with Vrabel's apparent resurgence led many to envision an unstoppable pass-rush in 2008.
For various reasons, that didn't really materialize, so it's not necessarily a reflection on the abilities of either Vrabel or Thomas. However, both are 30 and neither is getting any younger. The conventional wisdom, therefore, is that the Patriots need to find an eventual replacement or two, or at the very least some extra depth at the position.
If there's a year to go searching for some in the draft, it's this one. And it's a top-heavy group. Both the outside linebacker and defensive end crops are littered with players who could easily transition between the two spots – something they'd likely have to do on a regular basis in New England's base 3-4 defense and occasional 4-3 packages.
Those that might best fit the bill for the Pats, and where they might be selected, are as follows:
Connor Barwin (6-4, 255), Cincinnati
It's been said that everyone has a doppelganger – an exact clone that shadows them here on Earth.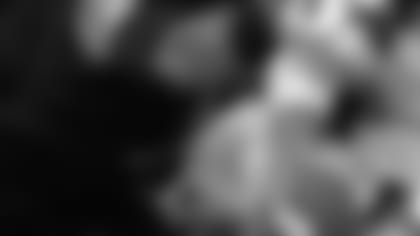 ]()Vrabel could be introduced to his very soon. His name is Connor Barwin, and scouts say he reminds them, in every way, of New England's veteran outside linebacker.
Both were defensive ends in college; Vrabel was converted to OLB in the pros, just as scouts project Barwin to do; both have experience lining up as tight ends and catching touchdowns in goal line situations.
They're identical in height and weight and even share certain facial characteristics. It's not surprising that the Patriots may be interested in this guy.
"It's intriguing that a lot teams see me rising in the draft at that position," Barwin said of outside linebacker, "because that's the one I haven't played."
But Barwin was quick to add that he was confident he could do so effectively.
While he doesn't like to compare himself to other players, Barwin welcomed the compliment that he resembles Vrabel. And he acknowledged that the Patriots have started to show interest in him
"I've talked to a couple of their scouts, talked to their tight end coach yesterday, but not a formal, assigned meeting yet."
Probably won't be long before that happens, though.
Paul Kruger (6-5, 265), Utah
Kruger looks and sounds like a good person to whom some bad things have happened.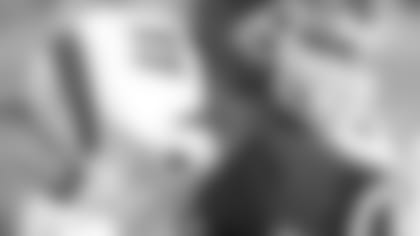 ]()He survived a horrible car accident as a child, but eventually lost a kidney in part as a result of that incident. Then a year ago, on the way home from a party, he was stabbed in the stomach during a bizarre incident in which he and a teammate were confronted by a group of strangers heckling them from a car. The injury caused him to miss most of Utah's offseason workouts. But he came back to have a dominant year in which his Utes went undefeated.
The 23-year-old underclassmen and Utah native (he served two years on a Mormon mission in Kansas City) is technically a defensive end, but like Barwin, could play either there or at outside linebacker in the pros.
Leadership skills? Got 'em. Kruger was a four-year captain on his high school football team, for whom he was an all-state quarterback.
What does he want NFL teams to know about him?
"I'm a reliable guy," Kruger said. "I'm not a person who's going to have issues off the field. I'm very coachable. I have high goals for myself in the league. I plan on bettering a team wherever I go and being a leader. I would like the coaches to know I'm a person who's going to bring good favor and good rapport on the team."
So, he's athletic and adaptable to whatever his coaches ask of him. Clearly, he's able to overcome adversity. Bright, articulate, with a pleasant disposition off the field and a relentless, aggressive one on it, he fits the mold of the ideal Patriot.
Brian Cushing (6-3, 245), USC
The Patriots like versatile players, right?
Then they probably like Cushing.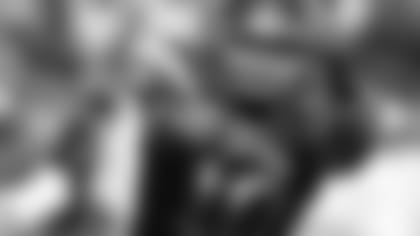 ]()"I think I'm best suited in every defense," Cushing told reporters Saturday, "because I've played in a 3-4, I've played in a 4-3, I've played [middle] in a 4-3, I've played [strong side] in a 4-3 and [weak side]. So there's not one position that I felt I needed to play or one that I was out of position. The biggest thing to me was just taking care of business and playing anything. I feel I'm a natural linebacker with my best trait being just my instincts."
Cushing, like Jerod Mayo– New England's Defensive Rookie of the Year – is a film junkie who loves to study game tapes.
On the down side, there have been rumors swirling around Cushing that he has been involved with performance enhancing substances. But he adamantly denied those accounts, both with the media and in his discussions with NFL teams.
"I told them I don't do that, and they believed me," he said. "I've never done that, and never will."
Cushing confirmed that he had an interview scheduled with the Pats on Saturday evening.
Clay Matthews, Jr. (6-3, 245), USC
Cushing's Trojan teammate comes from good stock. Both his father and uncle, Bruce, had lengthy NFL careers. In fact, Matthews' father played for Bill Belichick'sBrowns during the 1990s. But the younger Matthews admitted he was too young at the time to realize who Belichick was or how significant that connection would become in later years.
At this point, Matthews' stock is skyrocketing, so he may not be around long enough for the Patriots to consider him. But if he is, he'll likely warrant serious consideration.
Clint Sintim (6-3, 250), Virginia
Given Belichick's connection with Cavalier head coach Al Groh, the Patriots certainly will know everything there is to know about Sintim. He's seen by most scouts as a natural fit for the 3-4.
Cody Brown (6-2, 244), UConn
Brown made a good impression on former Pats coach Bill Parcells, now with Miami, at the Senior Bowl last month.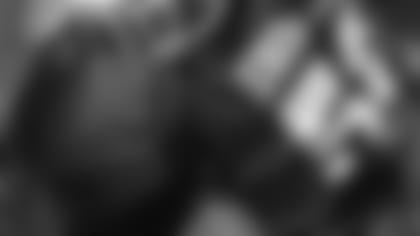 ]()"He pretty much told me to run to the ball and play as hard as I can," Brown explained.
"From his reputation, I thought he'd be a mean guy. But, meeting him in person, he was a nice guy."
Brown was most impressed with the long line of linebackers Parcells has coached, and among them, he mentioned Tedy Bruschiby name.
Many observers feel Brown is best suited for a 3-4 defense, which the Pats employ, of course.
Like the other prospects invited to Indy this weekend, Brown is meeting with nearly every NFL squad. Few teams run the 3-4, however; yet Brown revealed that, early on, at least, he'd already met with all of those 3-4 teams.
It's probably a safe bet that the Pats were among them.
Marcus Freeman (6-1, 235), Ohio State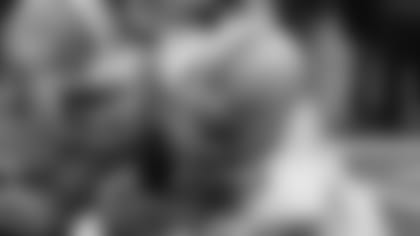 ]()Though not one of the biggest players at his position, Freeman spoke about the size of his heart on the football field. Overshadowed perhaps by his more publicized teammate, James Laurinaitis, Freeman considered leaving Columbus early, but decided to stay for his senior season.
A leg injury may have caused his stock to drop somewhat from a year ago, but as he got healthy toward the end of '08, he began making plays again, particularly in the Fiesta Bowl and Senior Bowl. He could be a bargain, therefore, if he slips to the third or fourth round.
A big fan of film study, the Buckeye 'backer seems to have some Jerod-Mayo-like qualities about him.
Nic Harris (6-3, 233), Oklahoma
Versatile? Yeah. Harris has played cornerback, free and strong safety, middle linebacker, and special teams for the Sooners. But with his current size, that combination of athleticism and adaptability might be too tempting for the Pats to pass up if Harris is available early on day two of the draft.
Robert Francois (6-3, 243), Boston College
A raw talent who started just half the season at the Heights in '08, Francois turned heads during East-West Shrine Game week practices.