For more than a decade, guys like Wes Welker, Julian Edelman and Danny Amendola have been go-to slot receiver options for Tom Brady. If 2018 sixth-round pick Braxton Berrios has his way, he'll be adding his name to that list.
In fact, a July, 3 2013, USA Today headline forecast his potential to be a Patriot four-plus years before his breakout senior season at the University of Miami: "Is recruit Braxton Berrios the next Wes Welker?"
Anyone who saw Berrios catch 55 balls last season for the Hurricanes witnessed the skill and mannerism similarities with Amendola and sees the potential moving forward.
"They've done an incredible job in getting handed their role and working it to a master level," Berrios responded when asked about his slot predecessors. "Obviously, I've seen them, I watch them, I study them, along with a lot of other guys in the league. They've done an incredible job and I'm really excited to learn some things."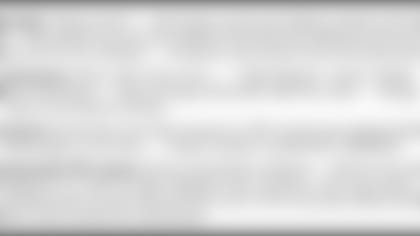 Like so many of the members of this year's draft class for New England, Berrios is as impressive off the field as he is on it. He was a captain for the Hurricanes but also the squad's most impressive student athlete with a near-perfect 3.96 GPA while graduating from Miami's school of business administration with a double-major in finance and entrepreneurship in just three and a half years, walking as the school's valedictorian.
The true student-athlete didn't see himself as excelling in balancing academics with football, but rather simply putting his all into everything he does.
"Anything I write my name on, I try to do it to the best of my ability. That's really all that was," Berrios explained. "It wasn't that I was so smart or not even that I value academics over or even the same as football. I think that's a key part of life. They can take away football and all those things, and they can't take away your mind and the brain and the knowledge you have. But, it's just a culmination of work and just trying to do everything that was put in front of me to the best of my ability."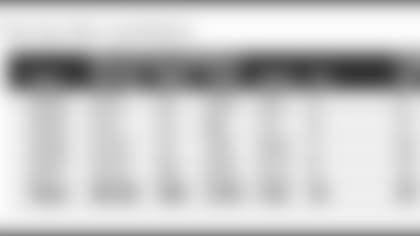 With academics in the rearview mirror for now, Berrios will be focused full time on honing his physical abilities in Foxborough.
"An impressive kid," Patriots director of player personnel Nick Caserio said. "This guy's really, really smart. Played inside the formation at the University of Miami, really productive, really tough, good traits, smart, good quickness, was productive, had more opportunities here this season in Miami and he made the most of them."
Beyond his skills, including ability as a punt returner, Berrios' toughness and work ethic have stood out in his development. His father, Rico, once told the Miami Herald a story about throwing a then 6-year-old Braxton passes during a heavy rainstorm, a backyard practice routine that the pair kept up rain or shine for years.
"My neighbor would come out of his house and yell, 'Rico, you're crazy! you're going to kill this kid,'" the elder Berrios told the Herald before adding the punchline to the story from the neighbor's wife. "His wife would say, 'No, he's not killing him. That boy is going to play in the NFL one day.'"
It's a lifelong dream that's now drawn near.
Another Berrios tale that paints the picture of the prospect deals with a torn ACL he suffered in the first quarter of the Under Armour All-American game after his senior year at Leesville Road High School in Raleigh, N.C. The playmaker didn't know he suffered the injury at the time, returned to the game to score a touchdown in the fourth quarter and wasn't even diagnosed until his physical when he arrived at Miami. After surgery, Berrios fast-tracked his rehab and recovery in time to be ready for his freshman year season-opener for the Hurricanes, something then-Miami head coach Al Golden called "ridiculous."
All that's in the past. Now it's time for Berrios, like his fellow rookies, to begin the process of proving himself in New England. That means learning the offense, eventually building a rapport with the quarterbacks and showing his abilities as an impressive punt returner, another area where he watched his predecessor's work with the Patriots.
"I absolutely love it," Berrios said of his punt return work. "I think there's something about it that it's kind of an adrenaline rush that I get nowhere else. I truly do. I love returning. You know, I study them as players and really their whole game - as receivers, things they do without the ball and obviously punt returning, as well."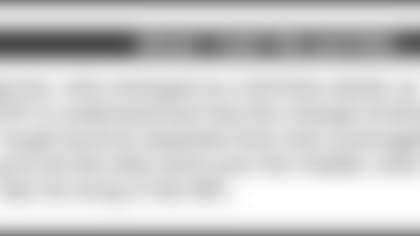 But Berrios is also not limiting himself to being the next Welker or Amendola, the guy he's been most compared to. As he's done all his life he's striving to push past the perceptions and be the best he can be.
"That's one of the many comparisons that come up," Berrios admitted back at the NFL Combine. "I'm not here to put myself in a box next to Danny Amendola and all those guys that are tremendous players and they've had tremendous careers. I watch from them, to Antonio Brown to Julio Jones and try to pick pieces from everybody.
And now it's Berrios' turn to try to do the same. A chance that's been a long time coming.