Spend any amount of time talking to Duke Dawson or anyone who knows him well and it quickly becomes apparent how important the concept of family means to him. Family might, in fact, be the most important priority in Dawson's life.
Take, for instance, one of the most exciting days of his life thus far. How did he react when the Patriots selected him in Round 2 of this year's NFL draft? He shared the memory less than 24 hours later during an in-person appearance on the "PFW in Progress" radio show/podcast.
"The biggest moment for me was just being able to be back with my family, see everyone smile. It brought a lot of joy to me. My hat's off to them for preparing me the right way. It's been a tough, but enjoyable journey."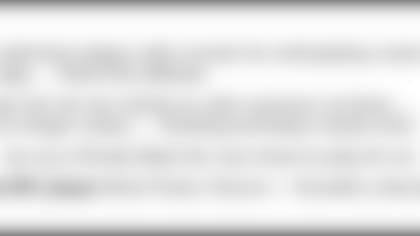 Another example, the Florida-Florida State rivalry, among college football's most intense. As a youth, Dawson rooted for the Seminoles - a devotion he inherited from his father, Rod, despite the fact that Gainesville is only about 50 miles away from the Dawsons' hometown, while Tallahassee is nearly twice as far.
When the time came for Dawson to choose a college, however, he did the seemingly unthinkable. At his signing day ceremony, he initially came clad in FSU garb before tearing it off to reveal the Florida apparel underneath. Rod, himself a former collegiate punter at Florida A&M, took the good-natured stunt in stride.
"Well, I'm a die-hard Florida State fan," he told 247Sports.com back in 2013, "but I always told [Duke], wherever he goes, if he likes it, I love it."
"It really didn't matter to me which way he went," Dawson's mother, Monique, added in the same interview.
That kind of parental support wasn't just lip service. They embraced their son's decision and attended his games as often as possible, including his history-making debut as a true freshman. That day, Dawson became the first Gator freshman to return an interception for a touchdown.
Dawson's parents encouraged him to stick with the program the next season, when a new head coach came to Florida and Dawson faced some playing-time adversity. Alongside a number of high-profile teammates, some of whom are now successful NFL players, Dawson took the field mostly on special teams, but also as a safety and slot corner.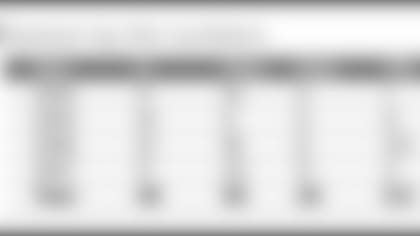 Following his junior year, Dawson seriously contemplated entering the NFL draft, but, after consulting his family and coaches, elected to return as a senior and gain more experience in college, perhaps enhancing his draft stock in the process. Meantime, Florida brought on a new cornerbacks coach for Dawson's final season.
"We wanted to make sure all aspects of his game were enhanced," remarked Corey Bell, who has since taken the same position at the University of Central Florida. "So, we sat down and talked last spring about his playing on the outside a lot [during the 2017 season], then moving him inside, that way he can be a dual-type player.
"He was very receptive to that, learning new skills, especially with me coming in as a new coach. He had been through several coaches. Sometimes you can get a guy who's standoffish [in that situation], but he was wide open to the idea. He trusted me and I trusted him. Things worked out great for him."
Where exactly the Patriots plan to play Dawson is unclear at the moment, but it might be safe to assume he could get a shot as the third cornerback, playing in the slot. Regardless, Dawson's experience playing throughout the secondary should benefit him once he suits up for New England.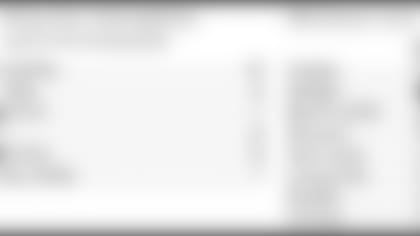 "Not only was he physically versatile, he was versatile from a mental standpoint," Bell continued. "It was just as important to him and to me that he learn to slow the game down, just recognizing different formations and receivers' tendencies and so forth. I think he did a great job of taking in that information and processing it. Film study, asking questions, those type of things are important to him. Making sure he clearly understands so that he gets better and the guys around him get better."
On and off the field, it seems family is paramount to Dawson. "First off, I'm a team player. I'm not an individual guy. I love to see everyone on my team doing well," he added. "When they make plays, I'm more excited than when I make plays sometimes. Being able to see guys around me doing things they love to do, just having that camaraderie and team bond, that's the most important thing to me.
"I'm more of a relaxed guy, a chill guy, more of a homebody. I like to spend time with my close friends, my family. I have nieces and nephews that I'm always with, hanging out with my brother-in-law."
"He just wants to make sure he represents his family the right way," Bell observed. "He's a good kid and wants to surround himself with the right people. He wanted to make sure he created an opportunity not just for himself [in the NFL], but also his family. Now, he's able to do that. I'm so very proud of him. I expect great things from him moving forward.
"He has some of the quickest feet for a defensive back that I've coached in a while. I think he'll excel wherever the Patriots decide to play him."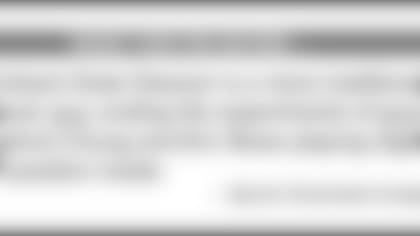 That's easy to say in May, but recent history has not been so kind to Patriots cornerbacks drafted in Round 2. For Dawson to break the mold, he understands he needs to succeed where others before him have failed.
For now, however, he's savoring the moment while he can.
"Yes, it's starting to hit me even more," he admitted. "Once I get back to Florida with my family, it's going to be an even better feeling, knowing that it's time now. Last night, we enjoyed it a little bit, but I'm a professional athlete now. I just have to live up to it."